A free society needs information
Staff cutbacks by newspapers, radio and TV stations across the state hurt us all.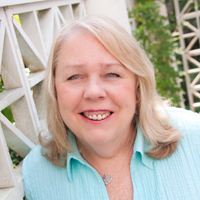 The first legislative session I covered as a reporter was in 1978. I remember being crammed into the House press gallery, dozens of us packed in like sardines, listening to Reubin Askew's eighth and final State of the State speech on opening day.
It was not a place for anyone who was claustrophobic or a non-smoker. Yes, smoking was allowed back then — and the smoky haze hung heavy in the small quarters, like a San Francisco fog rolling in from the bay.
There was always such a crowd that every year we had to send editorial assistants to the Capitol on the Legislature's opening day to grab a seat in the press gallery — to guarantee we had a place to sit and work. They arrived in the early hours, sometimes by 6 or 7 a.m. and were told to stay put until a reporter got there to claim the spot.
Even when the House expanded the press gallery, adding another row, the crowds persisted. It was standing room only on opening day and at many points during the session, especially during the last week.
But that was then. And this is now. And the crowds have thinned dramatically, the result of staff cutbacks by newspapers, radio and TV stations across the state. You may say that makes little difference, but a free society needs information. And, that's even more important when it comes to any legislative body, at the local, state or national level.
One of my favorite quotes comes from Thomas Jefferson, who once said, "Were it left to me to decide whether we should have a government without newspapers, or newspapers without a government, I should not hesitate a moment to prefer the latter."
In the "good ol' days," media outlets spared little expense in covering the Florida Legislature's annual session. Each newspaper bureau was well staffed — most had at least three or four permanent Capitol correspondents — and many of the newspaper's experts on various issues would come into town to cover any legislation touching on their specialty topics, such as education, social services, transportation … and business.
Yes, business. The idea was to translate for the home audience — mainly local business owners — how they would be affected by what the Legislature was or wasn't doing. Business reporters would delve into insurance issues, corporate tax changes, proposed tax breaks. When the Legislature adjourned, readers would get a comprehensive list of changes to expect.
There have always been secret meetings in the Legislature, especially during the waning days of a session.
Most importantly, throughout the legislative process readers would know why and how bills were passing or failing — and whose ox was getting gored. That's because there were enough reporters to cover the meetings — public and private.
In 1987, legislative leaders agreed to the largest tax increase in state history — the sales tax on services — during a secret meeting over pizza and beer. (After the details emerged, then Gov. Bob Martinez and legislators agreed to repeal the levy only months later.)
There have always been secret meetings in the Legislature, especially during the waning days of a session. And for many years the press and legislative leaders played hide and seek — legislators would hide their meetings, reporters would seek them out. They found some extraordinary places to hide — and sometimes they would be running out the back door of a room as reporters hot on the trail would be running in the front door.
Sometimes it felt as if we were caught in a Keystone Kops comedy, but more often than not we found the meeting, learned the compromise and were able to report the how and why of it to our readers.
Today, it's harder to do that. Bureaus that once had up to four fulltime reporters — and several extras during the legislative session — have been whittled down to one or two. Who loses? You. Without enough people to cover the legislative process, you won't know why some deals are being made, why some tax breaks are being dissolved while new ones are popping up, who wrote the amendment to a bill that will now skewer your industry, who funneled campaign funds to a member of a House or Senate committee to make sure certain legislation got passed.
Some may try to put a happy face on how legislative coverage has changed as a result of the Great Recession, but I have to put a sad face on it. Why sad? You will never know what you missed — until it's too late.