A Collection of Concepts
City Food Hall showcases chefs familiar and new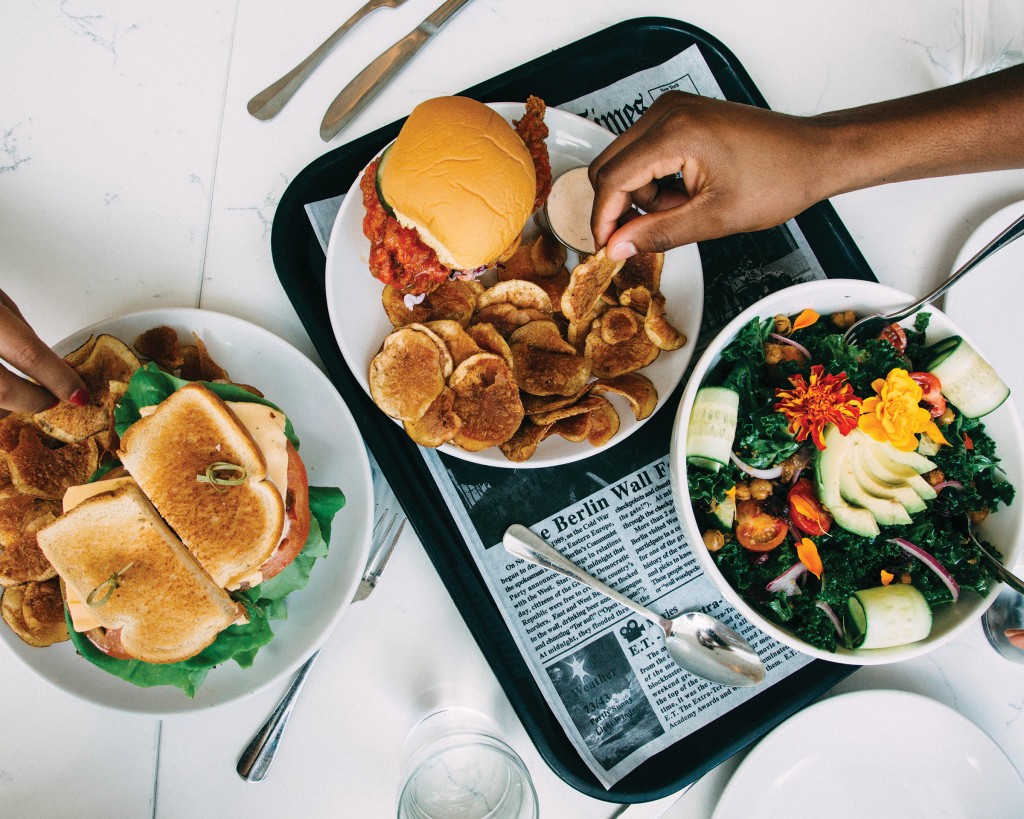 Since opening in 2003, Destin Commons has become a shopping and dining destination for the local area, essentially replacing the more common indoor mall experience that once dominated the scene. And while restaurants are in ready supply, up until now it has lacked a certain something — a real and raw culinary experience that can only come from a chef. And not just any chef. A chef that loves his craft and has invested himself in it as a calling, not just a job.
For partners Peter Rounce and Kenzie Motai, those chefs, those dedicated masters of the kitchen who make food sing, are the very individuals who serve as the foundational elements for their food hall concepts, which they have successfully created in such locales as Miami, New Orleans, Chicago and even Jackson, Mississippi.
Most recently, they looked toward Destin, recognizing that Destin Commons was an ideal spot to launch City Food Hall.
"We began planning over a year ago, and the idea was to highlight the talented chefs in the Panhandle — both those with established careers as well as up-and-coming chefs — and give them a space to showcase their talent and develop their businesses," said Motai, the partnership's chief operating officer. "Destin Commons seemed perfect for the concept because it's an incredible shopping mall with a lot of traffic, and we wanted to be an amenity to the many visitors that frequent it every year."
Having based their concept of food halls on the platform of creativity, combined with a dedication to service and hospitality, Rounce and Motai have successfully masterminded the planning, development and operation of six food halls in five states. With City Food Hall, they have added entertainment and event programming to the plan.
Boasting 14,000 square feet of space, City Food Hall comprises 10 specialty restaurant concepts offering food and drink menus featuring both regional American fare as well as global cuisine, with dishes from countries such as Mexico, Japan and Israel.
"In our food hall concepts, we create culinary communities that showcase both veteran and up-and-coming chefs under one roof," Motai said.
As he stated in an interview with the USA Today Network-Florida, "We like to find that up-and-coming chef in Destin. One with a food truck or maybe doing pop-ups at a farmers market and give them the opportunity. We give them a platform to try their brands out at very little risk."
Risk is a very real consideration for chefs in a pandemic-altered world, and City Food Hall helps mitigate that risk by providing the full set-up, with a fully equipped kitchen in the back and a vendors stall in the front that requires only the operator and their menu to get it up and running. What that means for the chefs at City Food Hall is an opportunity that they might not otherwise have. For diners, it means a culinary experience unlike anything they can get anywhere else.
Chefs featured at City Food Hall include Phillip and Jess Bauer (PB&J), Nikhil Abuvala (Nanbu Noodle Bar), Katie Dixon (Birdie's Nourished Kitchen), and Erika Reynolds (Pressed). Their cuisines range from Thai to fried chicken and everything in between.
"Our goal is to offer memorable experiences while building lasting relationships with our guests, partners and community," Motai said. "Essentially, our gathering spaces are an intersection where creativity, culture and flavor come together. Not only are we offering a springboard for chefs to grow their businesses, but we have also created a culinary destination where friends and family can spend time together while sharing great food and drinks, with a side of entertainment — which was important to us, especially after 2020 and 2021."
The venue includes a central bar offering an expansive list of natural wines, local beers and craft cocktails; gigantic HDTVs; ample lounge seating; and two state-of-the-art Topgolf Swing Suites featuring multi-sport games and Full Swing golf simulator technology — the same technology used by PGA Tour pros to hone their games. Born of a newly created partnership with Topgolf Swing Suites, the addition is predicted to bring even more regular, repeat clientele to City Food Hall. Rounce and Motai, no surprise, are both avid golfers.
In City Food Hall, Rounce and Motai have created something special. Yes, there's food and entertainment, but more than that, there's a place to gather and come together. A place to be. A place to create memories and experience something new. Now, more than ever, this is something that we need as a community — both globally and locally.