2021 Pinnacle Award: Susan S. Fiorito, Tallahassee
Given a chance to start a college, she figured it out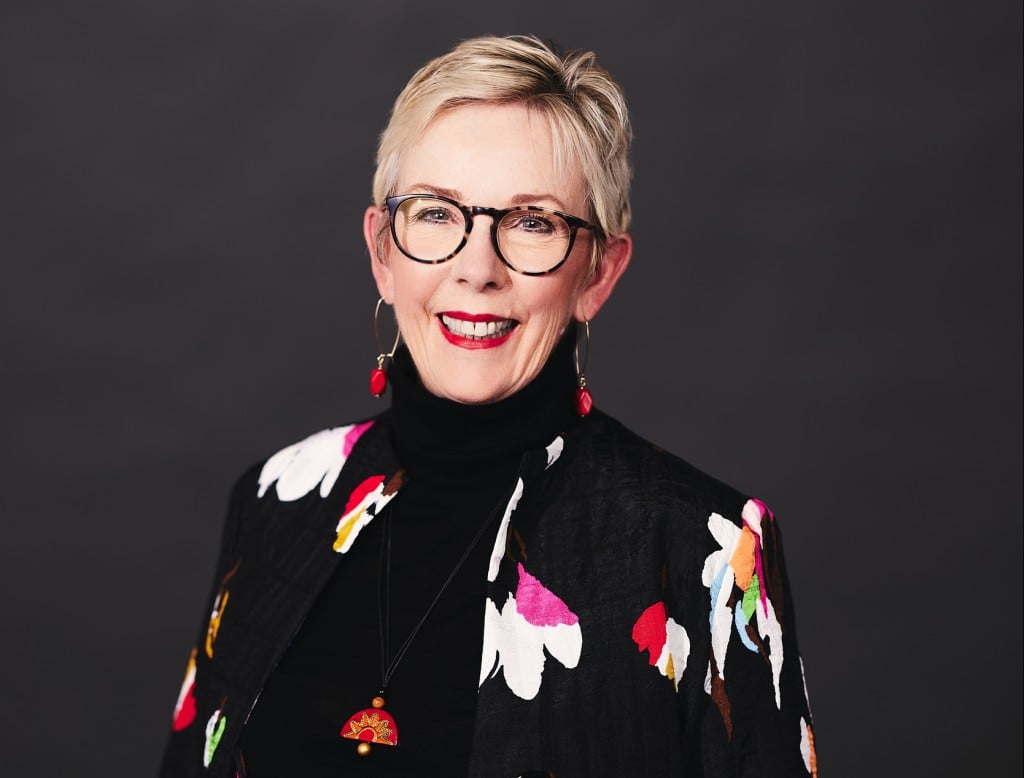 Florida State University was in the process of trying to find a dean for the Jim Moran College of Entrepreneurship that it would soon be launching.
"They offered it to two men, and they both turned it down," Susan S. Fiorito said. "They said it was too big of a job for them, that they didn't know how to start a college from scratch. When the job was offered to me, I told the provost I didn't know either, but I would figure it out."
Dean Fiorito, once a high school home economics teacher, has a history of saying "yes" to opportunities. She was the first woman in the country to become a president of a retail association. She said "yes" to becoming FSU Faculty Senate president.
"When my daughter was born in ı992, I only had ı0 days of sick leave," Fiorito recalled. "People said she was going to know her caregiver as her mother, not me. I said, 'No, she is going to have an additional person to love.' My children respect women who work. I advise young women to follow their passion. Don't let anyone limit you."
Under Fiorito's direction, the Jim Moran School has grown rapidly. It was begun in the fall of 20ı7 with seven faculty members, 70 students and two tracks of study: merchandising and product development. It now boasts 30 faculty members, 700 undergraduate students and 65 graduate students. It offers four master's degree programs and is working to add a fifth in creative arts and entrepreneurship.
Fiorito graduated from FSU with a bachelor's degree in ı973 and then taught home economics at Hialeah-Miami Lakes High School for three years before marrying and moving to Atlanta. The football team at the school once presented her with a trophy in appreciation for the time she spent mending practice uniforms.
Her husband owned clothing stores and a wholesale leather company that made tooled belts and visors. Fiorito gained experience in retailing and small business. She taught high school by day and worked in the stores at night, performing tasks that included sewing wallets and designing vests. If that weren't enough, she also compiled credits toward a master's degree.
One late afternoon, Fiorito delivered jeans she had altered to a woman at one of the stores. The store employee announced that she was about to go to dinner with the owner.
"They had been dating," Fiorito said. "That ended my experience in retail."
Divorced, she returned to Miami and taught at Florida International University for two years before departing for Oklahoma State where she earned a doctorate; her dissertation was on the financial performance of small businesses.
At OSU, she met a man she has now been married to for 39 years. He had accepted a job at the University of Iowa and she joined him there, teaching in Iowa City for eight years.
When Fiorito lost her job in Iowa due to the closure of her department, she moved to Tallahassee and FSU, her professional home for the past 30 years. For 23 years, she taught classes in the retail program.
In Tallahassee, Fiorito is excited to be part of a growing entrepreneurial ecosystem.
"We are not Austin, Texas, yet, or the Silicon Valley or North Carolina's Research Triangle," Fiorito said. "But we have a fine business incubator in Domi Station, and there is movement toward developing other business accelerators at Innovation Park. The innovation hub at FSU is equipped with 3-D printers and laser cutters. The Jim Moran Institute has great programming for small businesses around the state. We have the Mag Lab."
Fiorito is committed to growing her community's entrepreneurial mindset and the entrepreneurial community.
"We're getting some traction," she said. "And the potential is huge."
Video by WeAreTheWorkmans