2020 Pinnacle Awards: Tracy Andrews
Local manager, Gulf Power Co.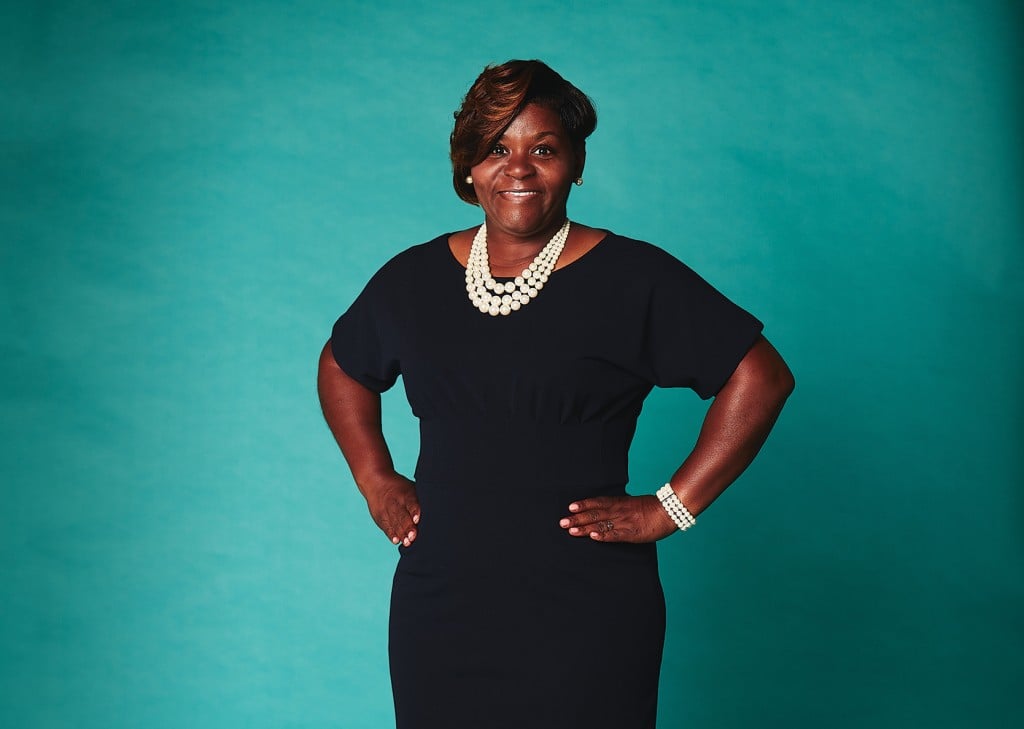 "Our deepest fear is not that we are inadequate. Our deepest fear is that we are powerful beyond measure. It is our light, not our darkness, that most frightens us."
Tracy Andrews, who is Chipley, Florida's mayor and a local manager for Gulf Power Co., strives every day to answer Marianne Wilson's call for self-actualization.
"I encourage people today, especially our youth, to not let fear impede upon the greatness inside them," Andrews said.
For her, fear came knocking when Hurricane Michael ravaged Chipley and when, just days after the storm passed, she was made mayor.
"I asked a room full of councilmen and commissioners, 'Are you sure?' " Andrews recalled. "Were they sure it was me they wanted to assume this role? It spoke volumes about their trust in me, and I resolved that I wouldn't let the opportunity be anything other than a privilege."
Two years into her tenure, Andrews, who is the first African American woman to serve as Chipley's mayor, is going strong.
Thanks to a citywide team effort, storm recovery has come a long way. So much so that Andrews is now focused on revitalizing Chipley's downtown, an area that, during her childhood, was a "vibrant hub of mom-and-pop stores."
"The challenge I think for any community leader is wanting results ASAP," she said. "Learning to be patient with the process and being sensitive to the true needs of your community takes time. There's not always an easy fix, but as long as we're making strides to get positive results, it's worth the sweat equity."
Born and raised in Chipley, Andrews transferred from Chipola College to Florida A&M, where she earned a bachelor's degree in computer information systems. An internship with Gulf Power led to a full-time customer-service position with the utility in ı99ı and returned her to her hometown.
As a community-oriented organization, Gulf Power encouraged Andrews to pursue new ventures in volunteering. She became involved in the Literacy Council of Washington County and held seats on Chipley's Parks and Recreation and Code Enforcement boards.
She became chairman of the city's Planning and Zoning Commission and served as a member of the Advisory Committee for Washington County Public Schools.
"When I think of powerful women, I think of Dr. Thelma Wood, who was one of our first African American female school board members in Washington County and a great educator who served graciously," Andrews said. "She is still a resource who I, as a young leader, call upon for advice."
Andrews also admires former Gulf Power vice president Bentina Terry, and her friend Carmen Smith, who is a director for Habitat for Humanity. Both of those women are previous Pinnacle Award recipients.
"I lastly rely upon the strength of my mother, who has always encouraged me to be my best and be all that God has purposed for me to be.
"My goal is to be a positive voice for my community, one that leads with dignity, character and integrity. My desire to serve comes from a genuine love for the people in my community and a desire for us to grow and develop into something greater."