2020 Pinnacle Awards: Melissa Medley
She loved to grow people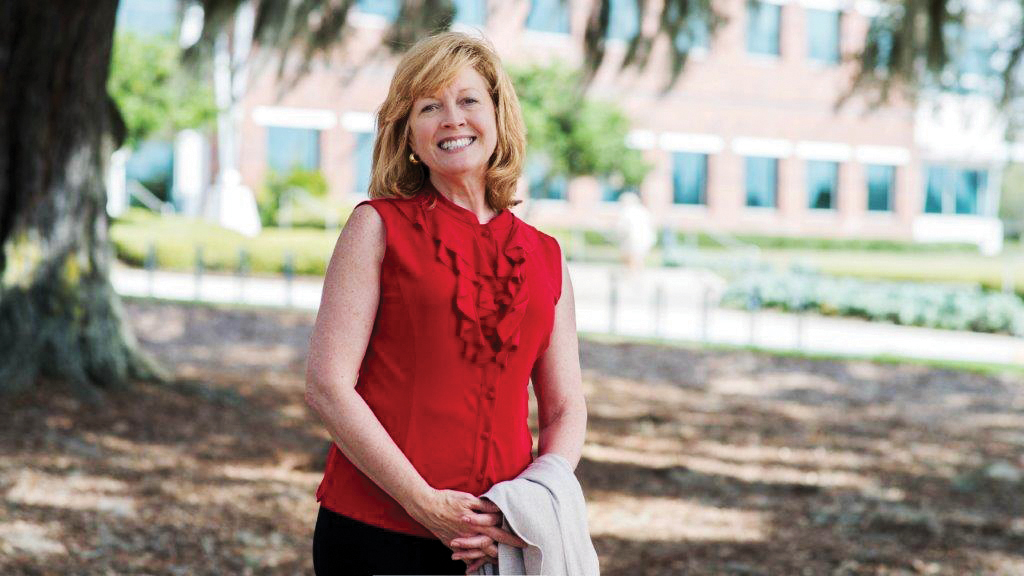 For more than 20 years, Melissa Medley built a successful career in marketing, facilitation and economic development, serving in leadership roles in the administrations of Gov. Haley Barbour of Mississippi and Florida Gov. Rick Scott to grow business investment, jobs and the economies in both states. As a Scott appointee, she was the chief marketing officer for Enterprise Florida. In 20ı5, Melissa joined her longtime business partners, Gray Swoope and Griff Salmon, to launch VisionFirst Advisors, a wholly owned subsidiary of the Butler Snow law firm, where she served as the executive director of the Aerospace Alliance and worked with communities and businesses across the South to successfully grow regional economies. She is remembered with enduring fondness by her longtime close friends Hazel Cole and Dina Boucher.
Melissa Medley was a member of a triumvirate whose members called one another "Sister."
There was Sister Hazel, appropriately enough, and Sister Dina and Sister Melissa.
The three women had Hattiesburg, Mississippi, in common. Dina Boucher met Medley when the women were teenagers working at the Hattiesburg Clinic. Hazel Cole and Medley became acquainted when both were members of the advertising federation in Hattiesburg.
Cole, for a time, worked as the public relations director for a marketing agency that Medley founded. Prior to starting work for Enterprise Florida, Medley worked for the Mississippi Development Authority, where Boucher currently is employed.
Together, they traveled the world and
had a good time whenever and wherever they got together.
"It didn't matter if it was the Napa Valley or somebody's backyard," Boucher said.
Cole recalls in particular a trip made by the trio to Rome.
"That was one time when we wanted to kill her," she said. "Melissa had scheduled us for three tours in one day — at the Coliseum, at the Forum and a walking tour of the city. Rome was experiencing a heat wave and we were drenched with sweat and out of breath by the time we dashed across several lanes of traffic to get to the Coliseum at 8:30 in the morning. During the walking tour, we found one shade tree and stood beneath it holding hands."
The sisters experienced similar heat waves during subsequent trips to Paris, London and Athens.
"We asked ourselves, 'Do we just bring the heat?' " Cole recalled.
And it seems that in a less literal sense they probably did. 
"We talked every day for as long as I can remember," Cole said of Medley. "We were very close, and we shared a lot. We played together, and we prayed together."
Medley, Cole said, was "bright, super intelligent, an intrepid explorer, a history lover — and she had a wicked sense of humor. She loved to laugh. In a lot of our pictures, you can see the backs of our throats."
Boucher and Cole agreed that Medley was the consummate organizer.
"I like to be color coordinated, you know, as to office supplies," said Cole, a concentration head in the Communication Department at the University of West Georgia. "But Melissa was organized on a whole 'nother level. Her junk drawer was organized."
Boucher was asked, "When the sisters got together to celebrate, what did that
look like?"
"That looked a lot like wine," she said without hesitation. "During our first trip to Italy, we made a pact. We were going to have wine and gelato every day. Some days, we had gelato twice, and sometimes we had wine three or four times. We achieved our goal."
Professionally and otherwise, Medley was driven to succeed.
"She was the most driven person I have ever known," said Boucher, who is the events coordinator for the Mississippi Development Authority. "She was knowledgeable about subjects that were so unfamiliar to me that when she talked about them, I couldn't be sure that she wasn't making things up.
"And she was a big encourager of other people, especially women."
"She loved to grow people," Cole agreed.   
Medley was the type of person who never overlooked special occasions in the lives of the people she knew.
"She would spend two hours in a store picking out cards that she would send out over the next year," Cole said. "She gave me my regalia when I got my doctorate. And then every time I wore it, I would send her a picture of me in it. Sure did."