2020 Pinnacle Awards: Kay Phelan
Owner, Phelan & Lowry, Ltd.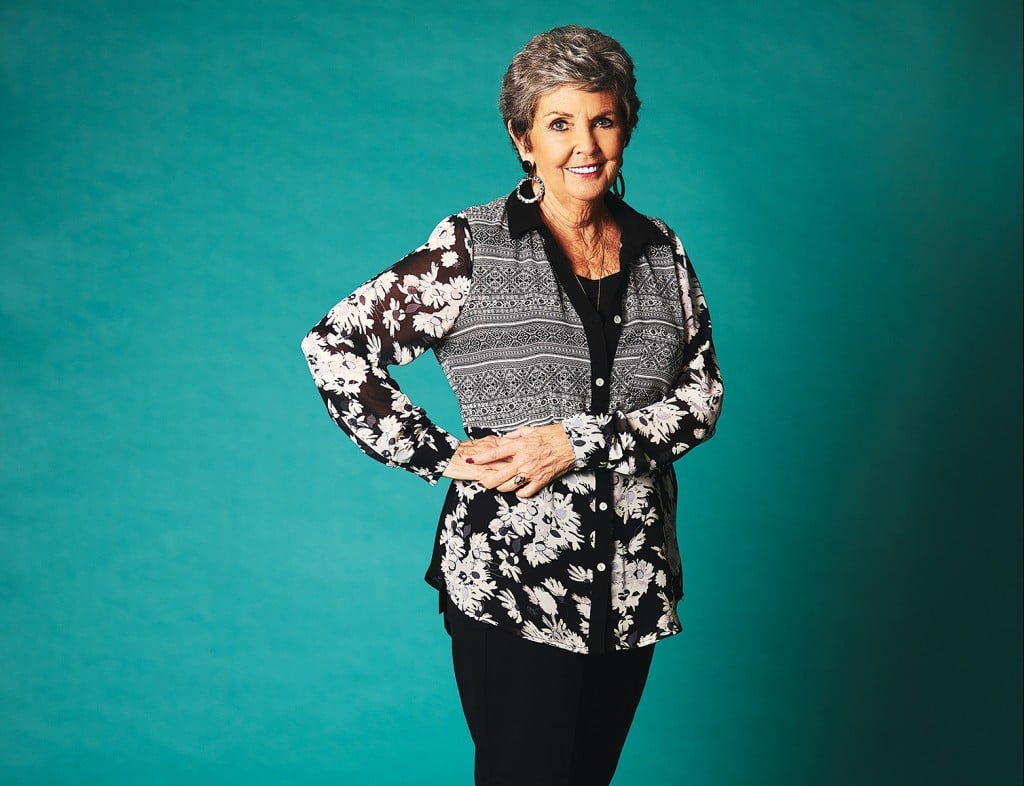 At age 29, Kay Phelan took advantage of one of the few professional pathways available to women at the time and opened in ı976 her own real estate business in New Hampshire, an hour north of Boston.
Her then-husband was an airline pilot and had been transferred to the Northeast. Phelan impressed the real estate agent with whom she dealt in New Hampshire as someone who might succeed selling homes. The agent's instincts were correct; Phelan so liked the field that she quickly progressed to acquire a broker's license.
"I grew up in an era when women either married or did clerical work," said Phelan, who is 73. Indeed, she had worked only as an executive secretary before getting into real estate. "I am pleased at how far women have come over the years."
Phelan discovered a particular appetite for the marketing and advertising side of the real estate business. Upon moving to Atlanta in ı980, she worked in those areas with builder/developers. In ı985, she opened her own ad agency. Two years later, it was recognized by the Atlanta Business Chronicle as one of the top agencies in the Atlanta market.
The Kroger supermarket chain became her No. ı client.
"Kroger was a good corporate citizen," Phelan said. "We didn't advertise chicken for 49 cents a pound so much as we promoted initiatives like their Children's Challenge, which raised millions of dollars for children's hospitals and furnished schools throughout the Southeast with early IBM computers."
Phelan was gratified to be part of something that was making a positive difference in the lives of people, and she has been helping out ever since. As she puts it, "Cause-related marketing is ultimately what really tripped my trigger."
Phelan first visited the Emerald Coast when she attended a conference of Kroger store managers and food vendors. She walked the beach, cruised U.S. 98 in her rental car and bought a lot. She moved permanently to the beach in ı994 and lazed on the sand for a time before concluding that she was too young to do nothing.
As it happens, she's still too young to do nothing. Thirteen years ago, she lost her elder son to pancreatic cancer. Two-and-a-half years ago, she underwent open-heart surgery after developing an aortic aneurysm. Still, she carries on.
Her current clients include the Emerald Coast Children's Advocacy Center; Lulu's Restaurant; and Destin High School.
She has done work, often at no charge, for nonprofits, including the Mattie Kelly Arts Foundation, the Cultural Arts Alliance of Walton County, Sinfonia Gulf Coast, the
E.O. Wilson Biophilia Center, the American Cancer Society and the fundraising Chi Chi Miguel Throwdown.
She has succeeded despite never having had any formal professional training.
"Experience has guided me through life," she said. "There really is no such thing as pure luck. I believe in the adage that luck is where preparation meets opportunity."
And hard work often yields happiness as
a byproduct.
"I married a couple of times as an adult," Phelan said, "but I stopped doing that in my 40s. The last 25 years have been pretty normal.
"I wouldn't have believed that my life would bring me down to the Miramar Beach/Destin area and the beautiful water and the beautiful people. I love the people here. I cannot think of anywhere I would rather be."