2020 Pinnacle Awards: Dr. Martha Saunders
President, University of West Florida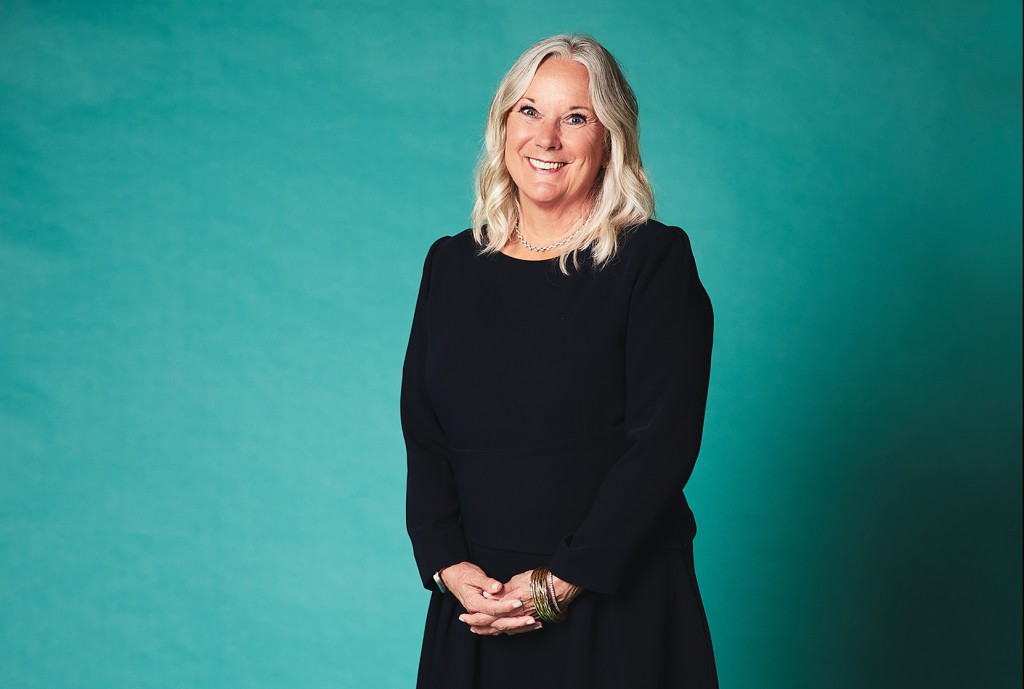 While in high school in Mississippi, Martha Saunders developed a desire to see the world. Today, as president of the University of West Florida, she continues to favor a big-picture view.
That tendency leads her to think beyond what the university might accomplish by itself and to instead consider what UWF might make happen in concert with other regional players.
When UWF celebrated its 50th anniversary in 20ı7, Saunders considered that the university had progressed very well to a point where she would hold up its academic programs for comparison to those anywhere. Ranked faculty members teach most of the courses at UWF. None are taught by graduate students.
Going forward, how would the university build on that?
"Almost anything we can think of doing, someone else is already doing," Saunders said. "They have been at it longer. They are likely bigger and have more money than us. But there are partnerships that we can establish and leverage that enable us to build something even bigger than the sum of the parts."
By working with partners, including Eglin Air Force Base and the Department of Homeland Security, UWF brought about its Center for Cybersecurity. Partnering with the Institute for Human and Machine Cognition in Pensacola, UWF established Florida's first doctoral program in intelligence systems and robotics.  
"You will be seeing more examples in the future of how can we take what we know how to do and couple that with other resources and partners in the region," Saunders promised.
For the counties of the Panhandle, she has similar advice.
"It's hard for them to make themselves heard," she said. "Together, they are only
4 percent of the state's population, so they need to lock arms and not work at cross purposes."
Saunders received acceptance letters from several universities, but she opted to stay home and go to the University of Southern Mississippi. It was affordable and on a quarter system, and Saunders, in a hurry to get out, doubled up her course load and graduated in less than three years. She started out majoring in journalism, but several of that department's professors quit in a dispute with the school, and Saunders changed her major to French.
She would marry a Marine pilot who later became a commercial airline pilot, and her wanderlust was satisfied.
The journalism degree came later in a master's program at the Grady School at the University of Georgia. With that credential, she would catch on as an adjunct at UWF.
Its journalism program was seeking accreditation from the Accrediting Council on Education in Journalism and Mass Communications. A consultant advised the program that it was unlikely to succeed unless it made a woman part of its faculty. Saunders was encouraged to apply for a full-time opening and got the job with the understanding that she would get a doctorate.
She spent a lot of hours on I-ı0 on her way to earning her Ph.D. in communication and research from Florida State in Tallahassee.
At UWF, Saunders had become a dean when president Morris Marx suggested that she would make a good college president, herself. But, said Marx, "We have taught you all that we can teach you here. You need to move on, experience other places."
Six months later, Saunders was a provost at the University of Georgia and three years later, she became a college president at the University of Wisconsin-Whitewater.
"My mother about freaked," Saunders said. "She thought I was moving to the Arctic Circle."
But Saunders liked her time there. She managed never to put her car in a snowy ditch, and everywhere she went, she was served red velvet cake.
"I guess that's what they figured Southerners eat," she said.
She left Whitewater, a town with "one grocery store, two gas stations and 36 bars," before the sense of wintry adventure wore off. Her alma mater Southern Miss had called, and she assumed the presidency there.
She was prepared to retire when Judy Bense, Saunders's predecessor as president at UWF called and asked her to join her team. A short-term assignment has turned into a long-term engagement.
Asked about women who have influenced her, Saunders immediately thought about her childhood piano teacher, a woman she knew only as Mrs. Bryant.
"She had physical problems and probably was in pain a lot, but I remember just how gracefully she handled difficulty," Saunders said. "She was such a positive influence. It wasn't so much 'Don't let them see you sweat.' It was more like 'Don't sweat.' "
Saunders doesn't sweat. Sometimes, the best hire you can make is someone who doesn't have anything left that she needs to prove.