Two St. Joe Properties Earn Prestigious Award In Luxury Hospitality
WaterColor Inn and The Pearl Hotel named four-star hotels by Forbes Travel Guide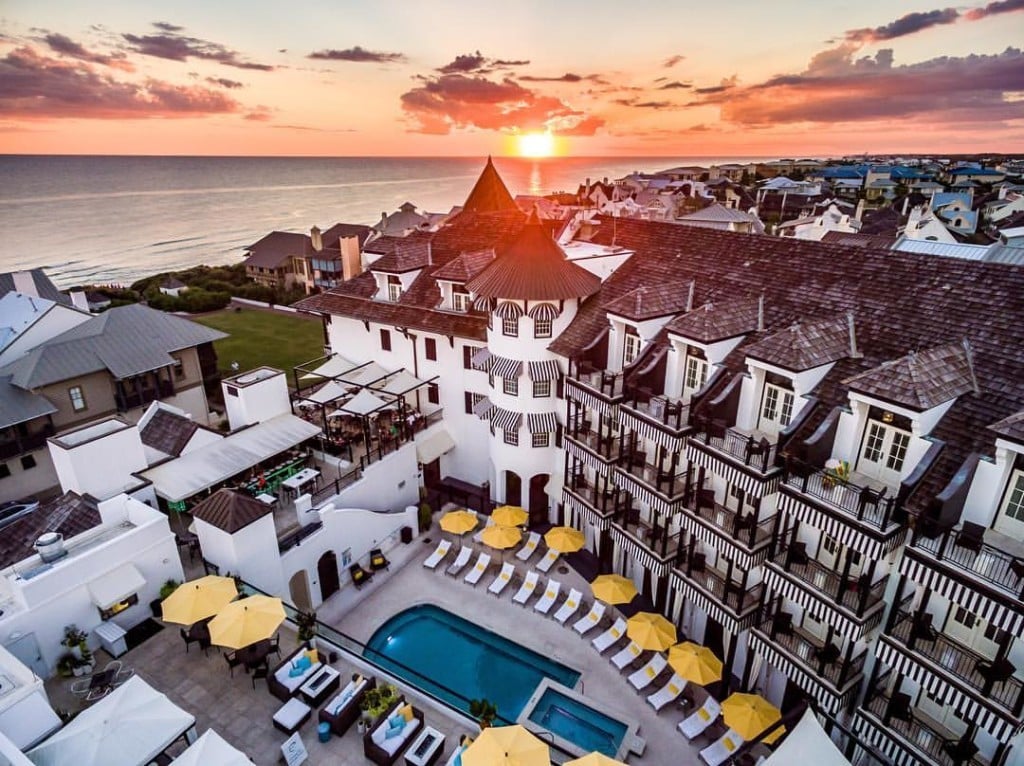 Forbes Travel Guide today unveiled its annual Star Rating list, naming WaterColor Inn and The Pearl Hotel— two properties in the St. Joe Club & Resorts portfolio–as Forbes Travel Guide Four-Star hotels.
Since opening their doors, both properties have consecutively received this notable designation recognizing their high levels of service and facilities, with The Pearl Hotel named to Forbes Travel Guide's prestigious list since 2015, and WaterColor maintaining its four-star rating since 2013. Both properties will be showcased with all of the Star Rating recipients on ForbesTravelGuide.com.
"We are proud that Forbes Travel Guide, a true benchmark in upscale hospitality, has once again honored The Pearl Hotel and WaterColor Inn," says Andrew Czarnecki, Managing Director of Resorts Operations.
"Our continued legacy of offering exceptional service, accommodations and activities showcasing the best of the Emerald Coast further spotlights the St. Joe Club & Resorts portfolio as one of the finest in the region.
In addition to the Forbes Four-Star rating, The Pearl Hotel and WaterColor Inn have received formal recognition from other distinguished consumer and trade publications in the past year, including Travel + Leisure, Condé Nast Traveler, AAA, and Convention South for their top tier facilities, service, amenities, and meeting and event spaces.
Managed by St. Joe Club & Resorts, these properties include a private membership club, The Clubs by JOE ®, with accommodations and activities that showcase the best of the 30A region.
Moreover, FOOW-Fish Out of Water–WaterColor Inn's destination restaurant– received Florida Trend's 2018 Golden Spoon award, the oldest and most coveted dining award in the golden state.
This space, which recently reopened in July 2018 following a major renovation, is one of 30A area's only large family-style restaurants and bars overlooking the Gulf and embodies the spirit of the WaterColor community: coastal, fun, and unpretentious, with impeccable service and cuisine.