Top Business Experts Share Success Secrets at EntreCon in Pensacola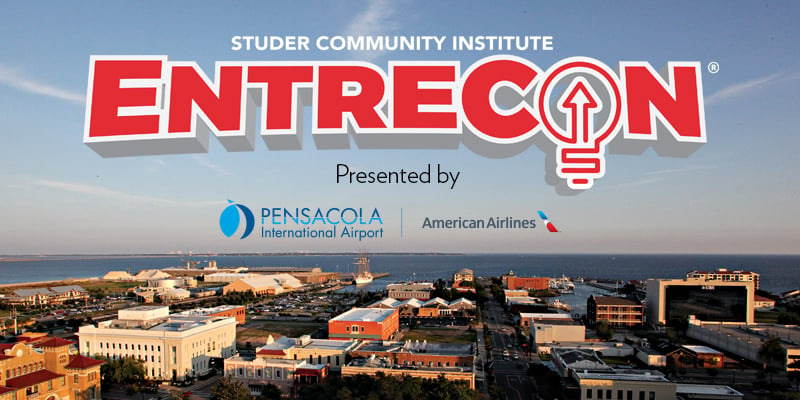 PENSACOLA — An elite army of renowned business experts will share the secrets of their success at EntreCon 2017 in Pensacola this month,when ENTREpreneurship and CONtinued Learning are blended into three days of ideas and inspiration.
The conference, November 14-16 at Pensacola's Little Theater, is thoughtfully curated to meet the exacting standards of anyone who has — or would like to have — responsibility for the success of an organization.
For about the price of a day pass at Disney, EntreCon offers a carefully crafted smorgasbord of food-for-thought served up by some of the most successful business minds of the 21st century.
Among the keynote speakers is Dan Heath, who literally wrote the book — three of them, in fact — on business. Made to Stick, Switch, and Decisive each earned a place on the New York Times best-seller list. Heath's books have been translated into 33 languages and have sold over 2 million copies worldwide.
Another highly anticipated speaker is Bert Thornton, who became a Waffle House corporate vice president four years after he joined the company as a management trainee. Over his 40-year career, he rose to become president, and Waffle House became the gold standard of brand management, and a metric used by America's emergency managers in determining how to respond to natural disasters. Today, as vice chairman emeritus of Waffle House, Thornton focuses his energies on the development of emerging leaders.
Now in its third year, EntreCon is produced by Pensacola-based Studer Community Institute and offers north Florida residents an opportunity for education and leadership training that is usually available only in more distant, more expensive venues. Pensacola International Airport and American Airlines are partnered with Studer to produce EntreCon, making it easy for men and women of business to bring the family and stay a few extra days — to enjoy the sun, the Gulf and the food and to explore the attractions and adventures that make the Emerald Coast a vacation destination of choice for savvy travelers.
A complete agenda and registration details are available at entreconpensacola.com. Deadline to register is November 3.