The Commercial Real Estate Industry in 2020 — and Beyond
Communities around the world have watched as their beloved local businesses struggle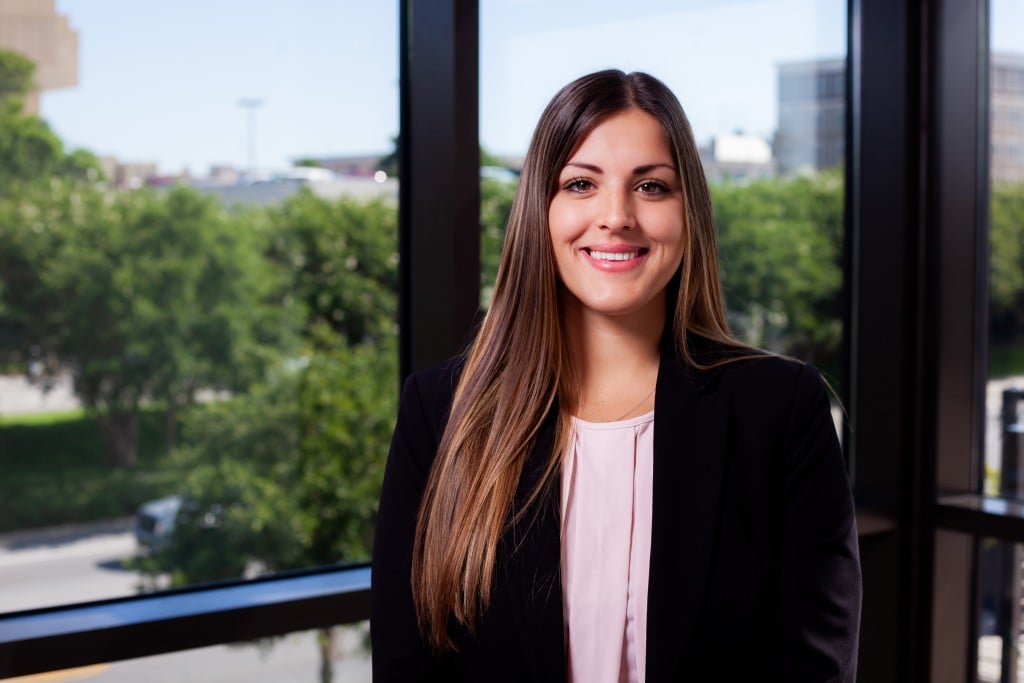 Communities around the world have watched as their beloved local businesses struggle to stay afloat and as entire industries are impacted by COVID-19. Few know the impacts as innately as the real estate industry, which has seen their sales impacted and also watched as their clients were forced to shut their doors.
"At the outset of 2020, we were projecting to have one of our best years; it seemed like everything was leasing and selling very quickly," said Jessica Long, sales associate with Beck Partners. "As the pandemic unfolded, we saw a halt in many deals that we were working on."
Jessica focuses on commercial real estate and is involved in the International Council of Shopping Centers, which allows her to network with shopping center owners and tenants from around the country and update them about how the Northwest Florida market is growing and how their brands will succeed in this market.
"It's been very hard to watch tenants who have put their dreams and life savings into these businesses, and seeing them go out of business is heartbreaking," said Jessica.
While Jessica works with and promotes commercial shopping from all over the United States, the pandemic has made her even more conscious of the need to support local brick and mortar businesses. Jessica knows she's not alone in this sentiment as she has witnessed community members rallying together in support of local businesses, whether through donating, ordering online or buying gift cards.
Resilient businesses have pivoted in creative ways that allow customers to access their products and services — including installing drive-thru windows, delivering products and more.
Jessica was born and raised in Pace, Florida, and earned a degree in commercial real estate from Florida State University. Upon graduation, she felt drawn to live and work in Pensacola because she was inspired by its rapid growth and the potential of the city. Knowing Beck Partner's reputation for excellence, she set out to work for a company that would continue investing in its community.
Although much of 2020 was an unstable time for the real estate market, the fourth quarter has brought an increase in people becoming more comfortable with leasing and selling property again. Jessica believes there will always be a demand for retail and office space, but she is also aware the dynamics are changing largely because of the pandemic.
Many companies and businesses are working and hiring remotely or spending less time in the commercial spaces they have. Still, Jessica is hopeful, noting that the pandemic has caused many to come up with new business concepts and pursue more innovative ways of working.
One of the many unique aspects of Beck Partners is that they take the time to get to know the inner workings and foundation of each business. In doing so, they are able to find locations that will be most profitable and enjoyable to each business. This ensures the greatest success rates even during uncertain times.
Beck Partners has an in-house insurance and property management department. This makes it easier for clients to utilize those services at one well-rounded shop. As investors, they are also cognizant of any deterrents that could arise and are ready to combat those in order to locate the best deal for each client.
"We want to make sure we are a resource during this trying time," said Jessica. "Our first calls to clients when the pandemic hit weren't about real estate; we were checking on their families to see what we could do to ease their stress and worry. Our company has over 60 years of experience, and we deeply value the relationships we have built in this community throughout the years. We want to continue to see it grow for generations to come."
Beck partners  |  125 W Romana St, Suite 800, Pensacola  |  Mobile  |  Tallahassee  |  Jacksonville  |  (850) 477-7044  |  TeamBeck.com