Tallahassee CEO Shares Insight on Building Your Brand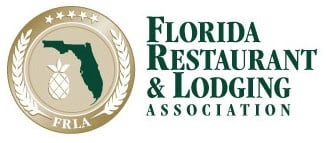 Firehouse Subs CEO in Tallahassee to Share Insight on Building Your Brand
– Don Fox to Present at FRLA Tallahassee Chapter Meeting on July 22nd –
The Florida Restaurant and Lodging Association (FRLA) is thrilled to host Don Fox, Chief Executive Officer of Firehouse of America, LLC at its next Tallahassee Chapter meeting. Fox leads the strategic growth of Firehouse Subs, one of America's leading fast casual restaurant brands and is scheduled to give a presentation titled, "Seven Keys for Building a High Performing Brand" on Tuesday, July 22nd at the Aloft Tallahassee Downtown. Drawing on 40 years of experience, Fox will offer insight on developing and leading a high performance brand.
"This presentation is truly inspiring and is an invaluable opportunity for our friends in the hospitality industry to gain first-hand knowledge from an incredibly successful veteran in the business," said Carol Dover, President and CEO of the Florida Restaurant and Lodging Association. "Don Fox helped lead the growth of the Firehouse Subs brand – one of the top franchises in the country – and is an engaging speaker that will motivate area businesses to take their brand to the next level."
Under Fox's leadership, the Firehouse Subs brand has grown to more than 750 restaurants in 41 states and Puerto Rico. Fox sits on various boards of influence in the restaurant community, and is a respected speaker, commentator and published author. He was recognized by Nation's Restaurant News as 2011's Operator of the Year. In 2013, he received the prestigious Silver Plate Award from the International Food Manufacturers Association (IFMA), and was recognized by FastCasual.com as the No.1 Executive in the fast casual restaurant community.
WHAT:
Florida Restaurant and Lodging Association Tallahassee Chapter Meeting
"Seven Keys for Building a High Performing Brand"
Presented by Don Fox, Chief Executive Officer, Firehouse of America, LLC
WHEN:
Tuesday, July 22 2014
3:15 – 4:15 p.m.
Aloft Tallahassee Downtown
200 N Monroe St.
Tallahassee, FL 32301
To register for the event, please email at Susana@frla.org or click here to see the event flyer.
---
About the Florida Restaurant and Lodging Association
FRLA is Florida's premier non-profit hospitality industry trade association. Our mission is to 'Protect, Educate and Promote' Florida's $76.1 billion hospitality industry which represents 23% of Florida's economy, $4.6 billion in sales tax revenue, and nearly 1.1 million employees – making it the state's number one industry. We offer regulatory compliance and food safety training needs (RCS and SafeStaff®); industry developed career-building high school programs (FRLAEF); sponsor the only event in Florida exclusively serving the restaurant and foodservice industry (FR&L Show, September 7-9, 2014 in Orlando); and we safeguard the needs of the hospitality industry by providing legislative advocacy. We represent and serve more than 10,000 independent and household name members, suppliers, and theme parks. For more information, go to www.FRLA.org and find us on Twitter @FRLAnews, Facebook and YouTube.