Professional Profiles: Port of Pensacola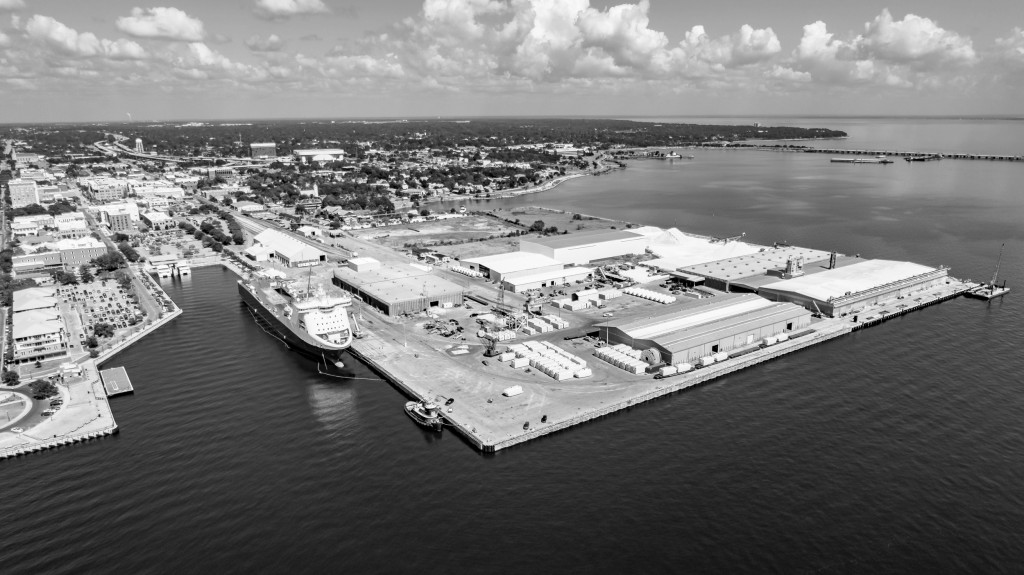 The Port of Pensacola has been part of the fabric of Pensacola's culture and community ever since the first commercial dock was built here in 1784.
Currently, the port is focused on a 15- to 25-year evolution that will look at new ways for the sea to help propel the regional economy of this extreme Northwest Florida port.
Today, Pensacola has become less industrial. A revitalized downtown is home to professional offices, restaurants, galleries and shops. During this period of growth and change, the question for port officials became, "How can the Port of Pensacola remain relevant against this new backdrop?"
Part of the answer came in 2011 when the Port attracted Offshore Inland Marine to relocate its subsea vessel support base and corporate headquarters to Pensacola. Not only has Offshore Inland created a multitude of new jobs, but also people like seeing the unique tankers, drill ships and pipe layers being serviced at this new marine modification, maintenance, repair and overhaul (MMRO) facility.
In 2018, the Port commissioned a global infrastructure advisory firm to conduct a Portside Pensacola Vision Plan. This champions a development approach that strengthens the port's role as a regional economic driver by maintaining traditional deep water port operations while redeveloping other areas of the port for different uses.
One short-term project to emerge from this process is the Waterfront Hashtag Connector. The project calls for development of walking paths and bicycle lanes along four streets immediately adjacent to the port.
Pensacola Bay Oyster Company opened an oyster nursery, becoming the port's first aquaculture customer. It hopes to reestablish the area's historic natural oyster beds that died decades ago due to over-fishing.
Further development of these new niches, combined with thoughtful and strategic implementation, should ensure that the Port of Pensacola is as important a part of Pensacola's future as it was its past.
700 S. Barracks St., Pensacola  |  (850) 436-5070  |  PortOfPensacola.com