Professional Profile: Port of Pensacola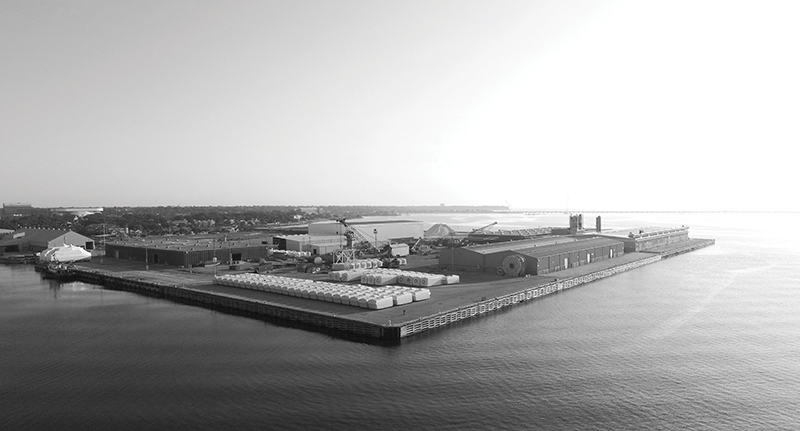 The Port of Pensacola's location didn't happen by accident — it is strategically located on the Gulf of Mexico and primed with purpose.
The Port of Pensacola is a diverse and business-focused port that generates revenue from three primary sources: vessel and dockage fees, wharf fees and facility-use fees, which include warehouse leases.
Local, regional and nationwide logistics professionals rely on the port to export and import goods, making the port important to the economy of the region.
"Port of Pensacola is just as important to Pensacola's future as it has been to its past," said Clark Merritt, economic development manager for the Port of Pensacola.
"Local and regional shippers like GE Wind Energy, International Paper, CEMEX and Martin Marietta continue to rely on their local port to connect them to their customers and suppliers around the world, creating tens of millions of dollars in economic impact for the Northwest Florida region each year."
As the port looks ahead, the future is filled with opportunity and potential — including infrastructure improvements, potential for development of marine research facilities, new tenants performing mineral processing, and continued support of the offshore vessel maintenance industry, all of which  will contribute to and improve the port's impact on local and regional business for years to come.
700 S. Barracks St. | (850) 436-5070 | PortOfPensacola.com