Powder Room Shooting Range Nears Opening
St. Joe project represents latest departure from developer's comfort zone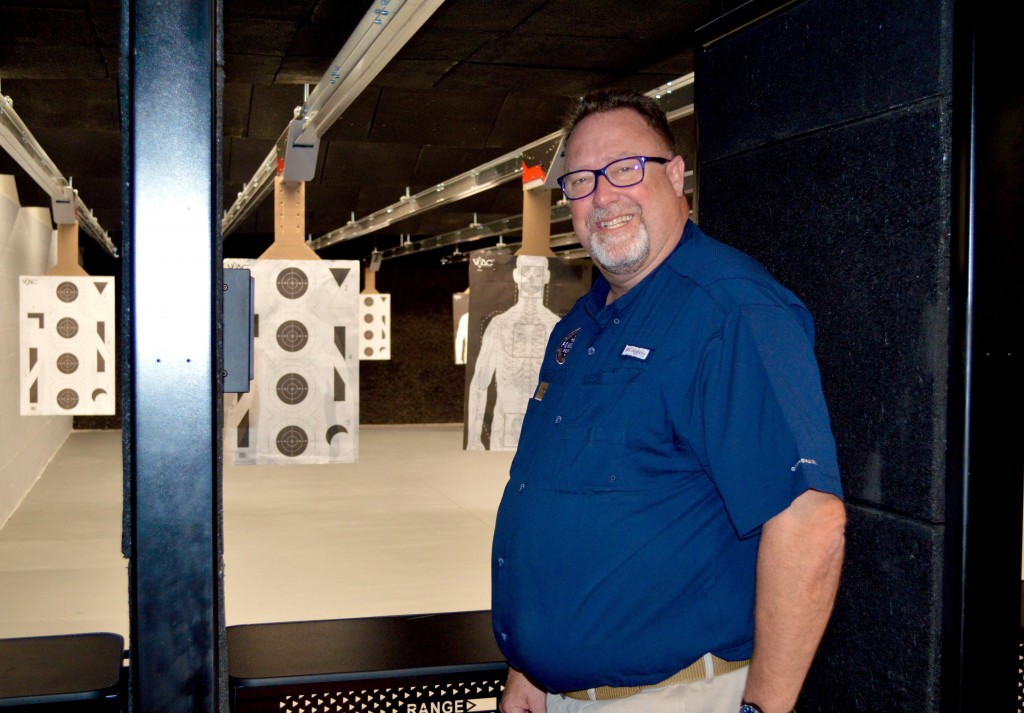 An increasingly diversified St. Joe Company, a one-time timber grower and paper company turned developer, unveiled on Wednesday its latest foray into uncharted territory, the Powder Room Shooting Range and Training Center in Panama City Beach.
Originally planned as an additional amenity for members of the St. Joe Club and Resorts, the Powder Room will instead by accessible by the general public — experienced shooters and beginners, alike.
"We want to distinguish ourselves with our educational component," said Joe Preston, the Powder Room's general manager and, formerly, a longtime employee of the Walton County Sheriff's Office.
"For the novice, we can go from a cognitive classroom experience to a kinesthetic learning experience with our simulator and then proceed to the firing range," Preston added. "We have a crawl, walk, run training mentality."
Powder Room staff includes both male and female instructors. Preston said it is St. Joe's goal to have the facility open by Christmas.   
It houses two live firing ranges — a 15-yard, nine-station handgun range and a 25-yard, five-station rifle range. Preston said the Powder Room is unique in the region as a facility equipped with a simulator and dealing in both Sig Sauer and Kimber Master firearms.
A rental counter stocked with more than 100 types of firearm will give people the opportunity to "try before they buy."
"If you are doing business with a gun seller without a range or a rental counter, you are at the mercy of the salesperson," Preston said. "You hope they are ethical and looking out for the best interests of the customer by putting them in a gun that fits them and is right for their intended use. But that's not always the case."
He recalled a newly widowed woman who showed up for a concealed weapon permit class offered by the Walton County Sheriff's Office.
"Somebody had sold her a .357 magnum," Preston said, evidencing disgust. "You want to wring somebody's neck when you see that. That's not meeting needs; that's pushing product."
The simulator affords people an opportunity to hone their skills without burning through a lot of ammunition. In addition, the Powder Room has available guns retrofitted with carbon dioxide cartridges that allow people to get a feel for the heft of a gun and what its recoil is like.
For $19.99 an hour, a person can walk in and use the facility. Membership packages with monthly dues are available for people who anticipate making regular visits. Class offerings include pistol, rifle and shotgun training and a conceal carry course.
"Shooting is a perishable skill," Preston. "Practice is required to maintain the dexterity and focus required to be proficient with a firearm."
That's not to say that the Powder Room is all serious business.
"We plan to host bachelor and bachelorette parties, corporate outings and vacationers," Preston said. "We're excited. We're ready to go."