Port of Pensacola Charts Course for the Future
A part of Pensacola's past, present and future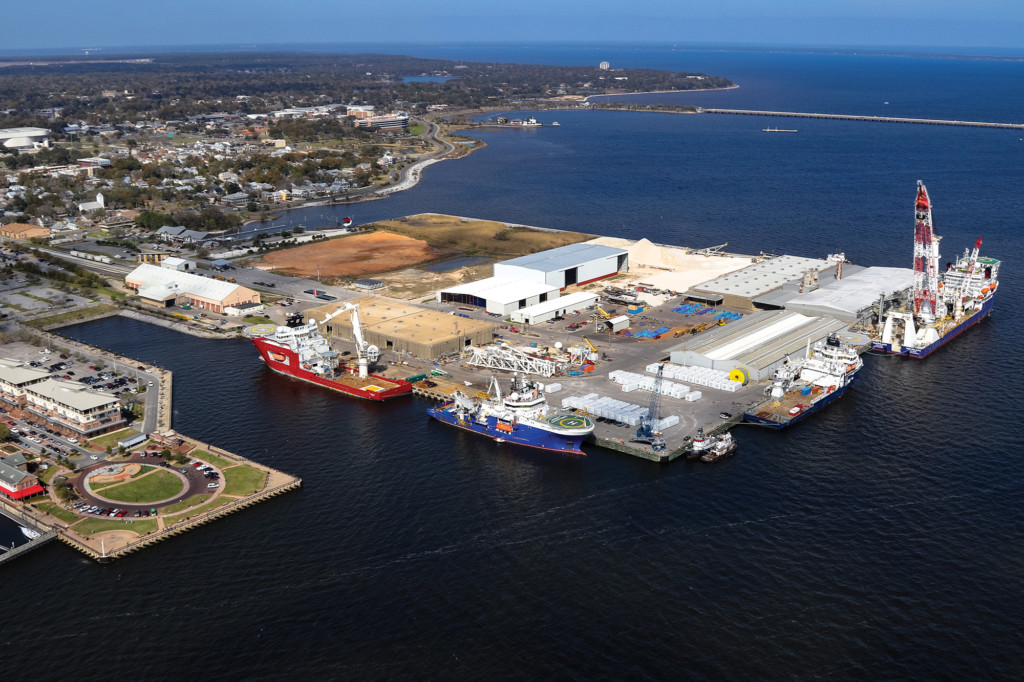 The Port of Pensacola has been part of the city's culture and community since the first commercial dock was built in 1784. But the need for deep-water access is now blending traditional port functions with 21st-century "blue economy" activities.
For example, the port is home to a former 630-foot cargo vessel now owned by Jeff Bezos' space exploration company Blue Origin. The ship will complete a major conversion that will equip the ship to serve as a landing platform beginning in late 2021.
The port's new strategy maintains the port's core assets for cargo and trade activity while allowing space for blue economy sectors, such as aquaculture, marine technology and biology, and ocean industry career training. It also allocates a portion of the ports outside the gate holdings for civic uses — such as harbor cruises, water taxis, maritime history centers and entertainment venues.
The port's commitment to blending traditional and new ideas received two boosts last year. Pensacola Bay Oyster Company opened an oyster nursery, becoming the port's first aquaculture customer.
A short time later, the New York Yacht Club selected Pensacola as the winter training base for its American Magic sailing team, which will challenge for the 36th America's Cup in Auckland, New Zealand in 2021.
Further development of these new niches, combined with the strategic implementation of the new vision plan, should ensure that the Port of Pensacola is as important to Northwest Florida's future as it was to its past.
700 S. Barracks St., Pensacola (850) 436-5070 PortOfPensacola.com