Pinnacle Award Winner: Michelle Ubben
Tallahassee; President and Partner, Sachs Media Group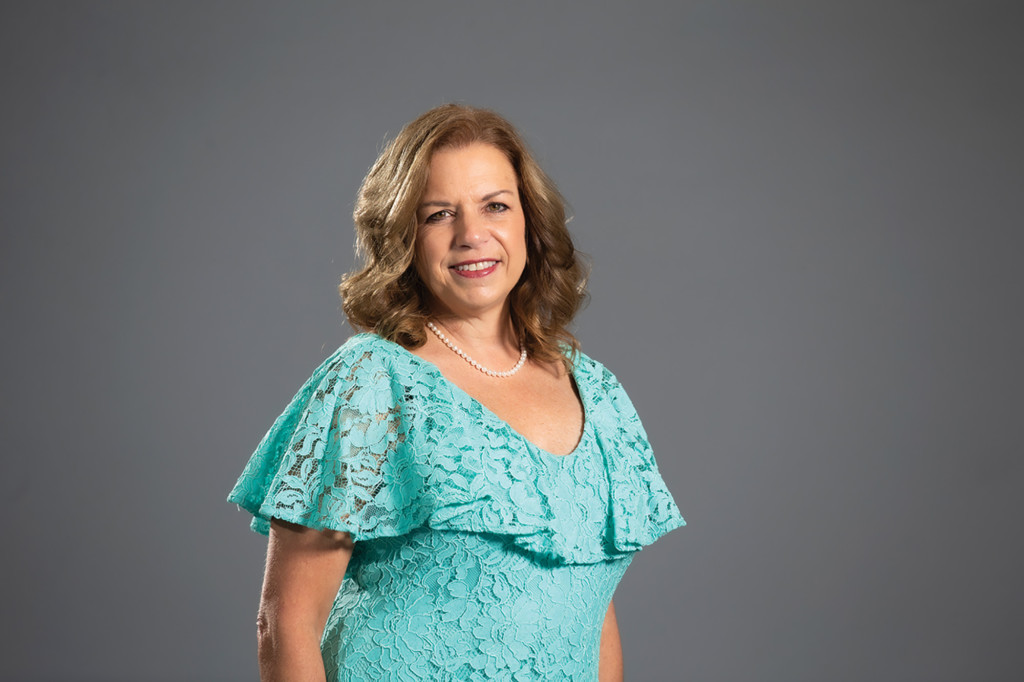 Surely, Michelle Ubben manages somehow to bend time and get 27 hours out of each day, maybe more, because there is no way she could accomplish all that she does in a mere 24.
A highly accomplished, award-winning communications and public relations professional, Ubben is the president of Sachs Media Group, whose reputation in areas including crisis management is national in scope.
But she is also a mother of six children, a daughter who regularly finds time to spend with her mother — who is 99 at this writing — and a highly effective community volunteer.
With Ubben at the helm, the Sachs firm has twice been honored statewide for producing the year's single best public relations campaign.
She has earned a national Gracie Award from the Alliance for Women in Media; a "Top Women in PR Award" from PR News; an international Stevie Award for Women in Business; and two Emmy awards.
She was a finalist for the National Public Relations Executive of the Year and was named a Woman of Distinction by the Girl Scouts of the Florida Panhandle.
Under Ubben's leadership, Sachs Media was named PR Agency of the Year twice, best PR agency for Nonprofit Communications and Public Affairs, and one of Florida Trend's 100 Best Companies to work for.
Her work to rebrand the Florida Department of Veterans' Affairs led to a 95% increase in services to veterans and an additional $2 billion of benefits drawn down which earned the All-Florida Grand Golden Image Award for the top statewide PR campaign of the year.
She championed "Explore Adoption," a campaign to promote public adoption in Florida that led the state to set records for two straight years in the number of finalized public adoptions.
She led a multi-year effort benefiting efforts by Lauren's Kids to prevent child sexual abuse and encourage child abuse reporting.
As someone thoroughly involved in the life of her community, Ubben has worked with the Florida Chamber of Commerce, St. Peter's Anglican Church, Women United, the United Way of the Big Bend and the Leon High School Foundation.
While he was Leon County's superintendent of schools, Jackie Pons made Leon High School principal Rocky Hanna an assistant superintendent.
At the time, Hanna wasn't ready to be kicked upstairs. He liked being in touch with students every day and was a popular principal.
Ubben, at the time, had children who were students at Leon High. She was among members of the Leon High School community who were upset that Hanna might be departing.
"Michelle came to me and asked if it would be OK if she took part in a peaceful protest calling for Rocky's reinstatement as principal," recalled Ron Sachs, the founder and CEO of Sachs Media Group, where Ubben has worked for the past 20 years.
"I thanked her for asking, but told her she didn't need my permission to do something like that," Sachs said.
Sachs, however, was unprepared for what greeted him a day later. There, above the fold, on the front page of the Tallahassee Democrat, was a photo of Ubben, behind a bullhorn, leading the protest on the steps leading to Leon High School's main entrance.
"Michelle is passionate about what she believes in," Sachs understatedly said about Ubben.
"Without exception, she is absolutely the most talented person that I have ever worked with," Sachs added.
"And, she also has become my best friend. We have spent 20 years together growing this company, and it has been an exciting professional ride.
"One of the things I love about her is that she has such terrific family values and has found a way to balance work and life better than almost anybody you could imagine. She is involved in her church.  She has attended just about every event of consequence that her
children have been involved in. She will never be an empty nester because her children love her so much, they will always want to come home. I have immense respect and affection for her."
Sachs resigned his job as director of communications for Gov. Lawton Chiles in the late 1990s to begin Sachs Media.
Ubben was the communications director for the state Department of Agriculture at the time, and Sachs recommended to the governor that he make her his successor.
Ubben, with young children at the time, declined the opportunity and, like Sachs, started her own shop, renting office space from Sachs.
About three years later, she joined the Sachs team.
Today, as president, Ubben serves the agency as talent scout, mentor and coach.
She is responsible day to day for client satisfaction and fulfillment and is heavily involved in the agency's crisis management practice. She is engaged in much of the pro bono work that Sachs Media performs for good guy organizations.
"People meet her, and they feel the warmth from her and her professionalism," Sachs said.
"She doesn't ever raise her voice to make her point, and that's a winning quality."