Pinnacle Award Winner: Marsha Doll
Tallahassee; Owner, Marsha Doll Models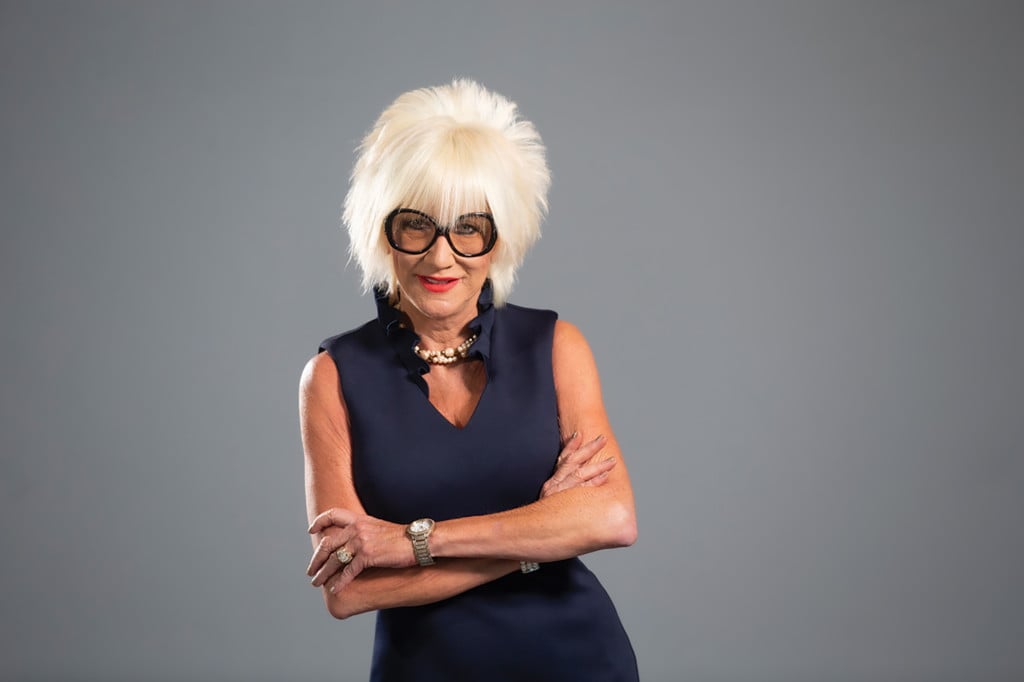 Marsha Doll is given to highly infectious energy and will launch into a motivational speech at the slightest provocation.
Asked whether beautiful people are too often content to try to get by on their looks, Marsha was triggered.
"No one is going to knock on your door looking for you," she said. "People sit around and procrastinate and they want this and they want that, but what are they really doing about it? Especially in modeling, you've got to be on your game; there are a billion talented people out there who want in, and you're not going to get there unless you take the time to learn, to practice and to put yourself in a situation where it can happen. Proactively set goals and every day do at least one thing that brings you closer to achieving them. Get out there and get uncomfortable, because nothing comes from being comfortable. Don't get me started now."
Doll would herself appear capable of assuming control of any situation, of softening the hardest heart, of causing a confirmed stoic to sing and dance.
She was 14 when her mother took her to a merchandise mart in Atlanta to buy clothing for the store that Marsha's grandfather opened upon his arrival from Lithuania in Perry, Florida, in 1925.
A model scheduled to report to an exhibitor at the mart failed to show up. The exhibitor, whose product line was children's clothing, sized up Doll, commented that she was tall and thin and asked, "Can you model?"
Doll put herself out there and got uncomfortable, and career seeds were sown.
While a student at Florida State, Doll did modeling work for Eileen Mitchell, the owner of an agency in Tallahassee and Valdosta, Georgia.
Mitchell escorted her to New York where she was accustomed to hanging out with Kennedys and big dogs from high-fashion agencies, including Wilhelmina.
The mentor and her mentee from Perry, Florida, traveled in limousines and visited the exclusive Studio 54 discotheque.
"If not for Eileen, I wouldn't have gotten around to doing what I'm doing in a million years," Doll said.
She had established her own agency in Tallahassee when she was hired by a marketing firm in Charlotte, North Carolina, to staff booths at Doak Campbell Stadium on football Saturdays with young people who would entice fans to fill out credit card applications in exchange for a T-shirt.
Other such operations were taking place at sports venues around the country, but Doll outperformed them all and was rewarded with additional gigs from the University of Miami to Southern Cal.
She was in the money. Big money.
People present themselves successfully, Doll said, when they exhibit confidence and passion. Like she does.
"I want to continue along the path that I have created for myself over 30 years, to live the rest of the movie and go out with a bang," Doll said.
That much is assured.