#MeToo Movement Intensifies Focus on Sexual Harassment
Employers, workers look more closely at prevention, response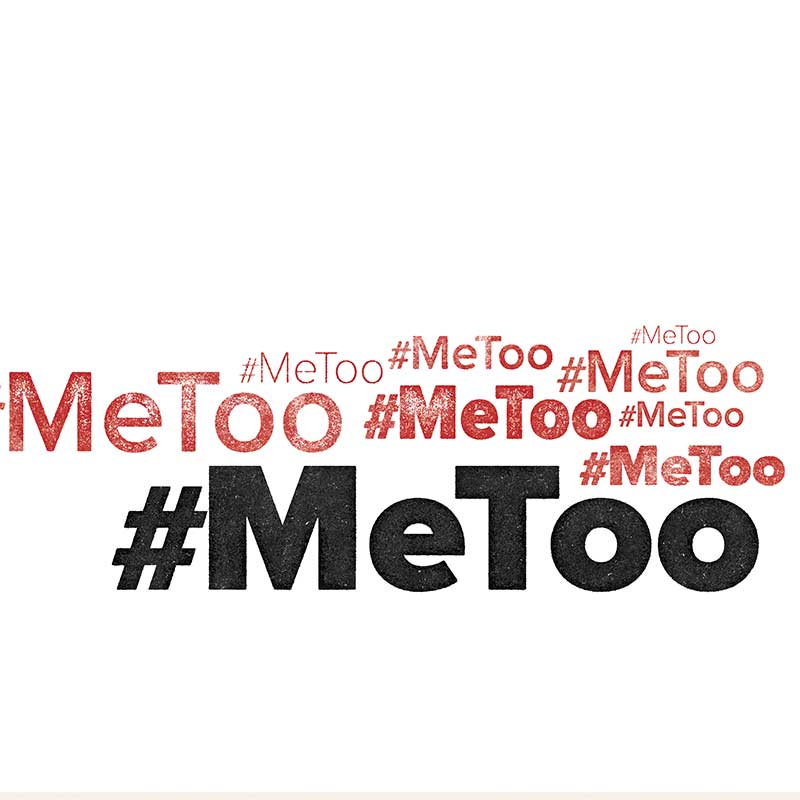 The Me Too movement, or #MeToo, has directed new attention to sexual harassment, a form of sex discrimination that violates Title VII of the Civil Rights Act, the landmark federal civil rights and labor law signed into law in 1964.
Title VII prohibits discrimination by covered employers on the basis of race, color, religion, sex or national origin.
The Florida Civil Rights Act of 1992 offers similar prohibitions.
Both laws apply to an employer who has 15 or more employees, and both require that the charge of discrimination be filed with the appropriate agency, federal or state, within a set period of time: 300 days at the federal level, and 365 days at the state level.
"Sexual harassment is any kind of unwelcome sexual attention in a context where the victim cannot easily walk away from it. We're talking about work, school, prison or other institutions," said Richard E. Johnson, who has practiced employment law in Tallahassee since 1990.
While sexual harassment is not new, recognition that it is a form of sex discrimination prohibited by law is new, Johnson continued. The definitions and standards of what constitutes sex discrimination come largely from the U.S. Supreme Court's interpretation of Title VII, in Meritor Savings Bank v. Vinson (1986) and Harris v. Forklift Systems (1993).
Employees who wish to file a charge of discrimination go through a pre-suit administration process with the U.S. Equal Employment Opportunity Commission (EEOC) or the Florida Commission on Human Relations (FCHR), which will try to investigate the charge.
As they share jurisdictions, the two agencies have a work-sharing agreement. At the end of six months, if no action is taken by these agencies, the individual can file a lawsuit.
Usually a client comes to Johnson while the harassment is still in progress, he said. "I like to write the EEOC charge for them," he continued, noting that the EEOC charge may be used in court. Sometimes victims file the EEOC charge on their own before hiring a lawyer. "I often think that I wish they'd come to see me earlier," Johnson said.
At the point they decide to bring a lawsuit, Johnson said, the client is typically seeking monetary compensation. In 1991, Congress amended Title VII to permit victims of sexual harassment to recover damages, including punitive damages.
Johnson explained that clients typically do not undertake a lawsuit unless the offense is serious. "This is not a lark for the client," he said. "This is an ordeal."
A series of allegations made last year against high-profile people in media and government has increased public awareness of sexual harassment and has brought increased attention to workplace policies.
What employers can do
Employers who want to stop harassment can take several steps to educate employees. By law, employers are required to post a notice describing the federal laws that prohibit job discrimination.
Many have also established a clear set of policies and procedures in their handbook; this is a good first step, but Johnson emphasized it must be available past the first day of hire, either in the break room or online.
Also, he said, employers should keep in mind when establishing policies that it may not always be possible for a victim of harassment to report it to his or her supervisor. Someone else in the office, perhaps a Human Resources department, should be available to handle reports.
Some companies also choose to make available educational videos about sexual harassment. Johnson also suggested periodically bringing employees together for a presentation from a lawyer about the subject.
As for what else employers can do, Johnson said, "What you can do is really mean it. An employer can have mandatory classes, written materials, posters on the wall and face-to-face training, but then they wink and they nod so people know it's fine to (harass others) anyway.
"What I'm worried about is the winking and the nodding," he continued.
Three in 10
As an employee, it might be tempting to go straight to a lawyer after experiencing harassment, and that's not a bad idea, Johnson said. But employees also must use workplace resources to fight harassment: "If they have a reporting form, fill it out.
If they have a Human Resources department, go to them. You've got to exhaust the resources the employer has available before filing a suit. A judge will throw a case out if the employee hasn't tried to use the employer's internal procedures."
In building a case, Johnson also suggests talking to fellow and former employees. "See if others are having the same problem or have had it in the past. Usually if there is a harasser in the department, there are multiple people affected and a history."
The volume of sex-based harassment allegations filed with the EEOC has remained constant over the last eight years, at about 12,000 per year. But there is evidence that unlawful behavior frequently goes unreported.
According to an ABC News-Washington Post poll taken in October 2017 — at the height of #MeToo on Twitter and other social media channels — three in 10 American women said they have experienced unwanted work-related sexual advances, most at the hands of someone in a position of power.
Has there been an uptick in cases? "Since #MeToo, yes," Johnson said. "Media attention made the issue more prominent. You see (accusers) like Gretchen Carlson, where Bill O'Reilly and Roger Ailes (of Fox News) eventually lost their jobs."
But he also said he's concerned that such high-profile cases can build false expectations. For most, "you won't get Gretchen Carlson money and you won't get that kind of protection."
While the vast majority of victims are women, some cases are brought against women. Johnson also noted that the legal system is beginning to process cases involving people who identify as transgender.
Asked what resources victims can consult, Johnson recommended the EEOC website. He noted that some underprivileged victims may not be aware of such resources. "The most vulnerable people," he said, "are in blue and pink collar jobs."
Learn More:
1-800-669-4000
The U.S. Equal Employment Opportunity Commission is a federal agency that administers and enforces civil rights laws against workplace discrimination.
1-800-342-8170
The Florida Legislature created the Florida Commission on Human Relations to enforce the Florida Civil Rights Act and address discrimination issues.