ITEN Wired Tech Summit Arrives in Pensacola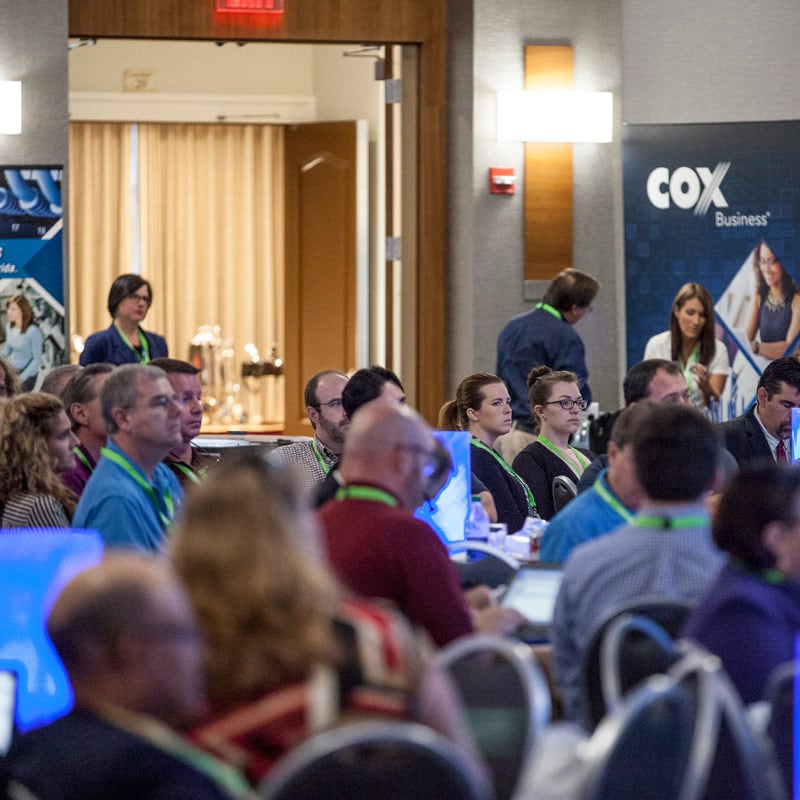 ​ITEN Wired is the Gulf Coast's premier conference for executives, entrepreneurs, professionals and educators working in technology. The event was hosted by IT Gulf Coast and FloridaWest Economic Development Alliance and was held at the Hilton Pensacola Beach Gulf Front on Oct. 12-14.
"ITEN Wired is a great way to celebrate the dynamic and constantly growing Cyber-Tech industry in our area. The annual summit brings together innovative businesses, entrepreneurs and students to exchange ideas, learn about new opportunities, and set the stage for our future." Scott Luth, CEO FloridaWest EDA
This year's topics included cybersecurity, tech makers, start-up tech, virtual environments, simulation and robotics. Equal parts education and networking, ITEN Wired offered an excellent forum for professional development and an opportunity to exchange ideas and forge new collaborations around innovation, technology and entrepreneurship.
• Summit Speakers – High-powered execs and entrepreneurs from the Gulf Coast and around the world offered expert advice, business insights and inspiration.
• Job Fair – The ITEN Wired tech job fair on Oct. 12 was free and open to the public.
• SBDC Workshop for Entrepreneurs – Florida SBDC offered information on understanding your market and new opportunities, evaluating and implementing your business plan, creative capital for tech businesses and more.
• Cyber Competition – New this year was the ITEN Wired Cyber Competition. The competition consisted of three concurrent tracks provided by the Cyber Range Sponsor, Metova CyberCENTS.
• Capture the Flag – The ITEN Wired Summit challenged attendees to play Capture the Flag for a chance to win great prizes.
• Ignite ITEN – Ignite ITEN presenters shared their personal and professional passions, using 20 slides that auto-advance every 15 seconds for a total of just five minutes.