How people work is forever changing. Businesses are meeting that challenge in the cloud.
Top 5 Reasons To Migrate Your Business To The Cloud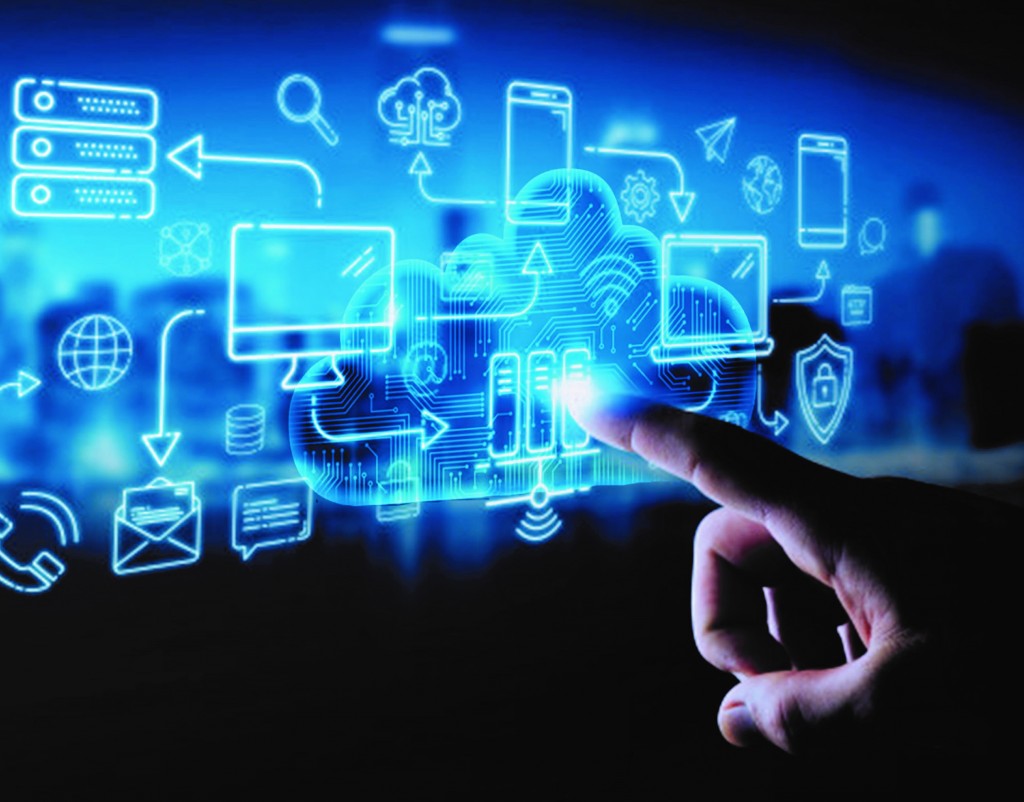 In these changing times, successful businesses are simply thinking and operating differently. From employee physical workstations and remote office locations to new IT infrastructure investments and network maintenance — all of it is being reevaluated in this new virtual paradigm as businesses look to operate more efficiently and cost effectively.
The traditional norms of office settings have rapidly migrated into virtual environments. Employees are moving into work-from-home stations. Business meetings and presentations are almost completely conducted online. And with more virtual activity comes the need for a fast and secure cloud based solution that ensures businesses run more efficiently than ever before.
Moving to a cloud-based solution can feel like a daunting task, but in reality it's quite simple. It all comes down to partnering with the right cloud services provider to help guide you through the process and do all the heavy lifting.
"Cox Business can help every business from large to small, by offering customized solutions to fit your specific business needs," said Kristin Taylor, Marketing Manager with Cox Business. "Whether you're working from home with remote desk top access or live in an area with the possibility of hurricanes and natural disasters we specialize in solutions that cater to your security and flexibility."
Cox Business Cloud Solutions provides exactly that. To help you better understand what's involved, our team has compiled a list of the top five things to consider when making a decision on cloud migration.
Migrating Your Business To The Cloud — Why It's Important
With more employees working remotely than ever before, many companies have struggled to equip themselves properly. Workflows are different. Secure access to company data from various locations also presents challenges. Truth is, the sudden shift to remote work has fundamentally changed how businesses operate and left them looking to new solutions for how best to move forward without hurting productivity.
Cloud Services help companies of all sizes find accessible, affordable ways to conduct business remotely. Instead of piecing together a convoluted process, the cloud enables teams to connect via a virtual desktop environment and continue their typical work process.
The idea is to make sure your business operates from the cloud as efficiently as it would if everyone were still working traditionally from one or more office locations. This is critical not only during a pandemic when things are unexpectedly shut down but also during any kind of business interruption — be it storms, tornadoes, natural disasters or even cyber-attacks to your business infrastructure. Migrating to a secure cloud environment protects your critical data and gives you options for how you want to keep your business up and running.
Moving Your Organization To The Cloud — How It Works
Every business is different and so moving your data to the cloud isn't a one-size-fits-all solution. Cox Business Cloud Solutions provides customized services to best fit the scale and needs of each individual business. Your cloud migration plan will take into account critical workloads, data and applications, potential obstacles and a desired timeline for implementing tailored solutions. The beauty of the cloud is that it's easily scalable.
Cox Business Cloud Solutions provides a robust combination of enterprise-level services including Managed Cloud Security, Disaster Recovery, Data Backup, Virtual Desktop Environments, Software Defined Wide Area Network (SDWAN), and Enterprise Grade Infrastructure. Our team will work with you to identify the services that fit your business needs. We will also design and implement migration and monitoring strategies while also providing customer support to ensure a safe transition for your business data.
Benefits Of Cloud Computing — How It Increases Security Levels
If there's one thing businesses worry about most with regard to sensitive data, it's security. Most companies don't want to allocate IT funds elsewhere when they are focusing department resources on continually updating, patching and assessing office systems and also protecting against outdated cybersecurity measures that could threaten the entire business.
What many experts are starting to realize though is that investing in cloud solutions allows providers to handle security issues in the background more efficiently. IT experts keep software up to date, create regular backups and put in place documents and access controls that are easily managed. According to a RapidScale study, 94% of businesses say they actually saw an improvement after implementing cloud security solutions.
Cloud Solutions can improve the level of your security with Tier 3 data centers that have biometric scanning, security guards and around the clock monitoring along with fast threat detection response using a Unified Security Management platform. In addition, all of your documents are safe and accessible with full redundancy and fully managed firewalls and encryption protection, which will give you peace of mind when it comes to protecting your business.
"The most intangible aspect is the peace of mind that your business's data is protected, and you don't have to worry should your business experience fire loss, a natural disaster or a cyber-attack," said Katie Meister, Marketing Specialist with Cox Business.
Realizing Overall Savings — Understanding The Cost Benefits
The simple fact of the matter is that building and maintaining IT infrastructure is costly. Expensive hardware, software, and licensing for all devices are just the beginning. Allocating resources to IT for setup, maintenance, security, and management tools all add up.
Business owners can turn to Cox Business Cloud Solutions to reduce costs across the board. The cloud allows lower capital spending on facilities and onsite servers while reducing the overall IT budget. Many companies that move to the cloud downsize their data centers or eliminate them entirely. This drives down overall internal costs on outdated equipment, maintenance and staff time while placing the burden of infrastructure updates and upgrades on the cloud service providers.
"We can help reduce costs by creating streamlined processes where all employees can access their desktop from anywhere and on any device whether that be a tablet or a phone," said Taylor.
Our Cox Business Cloud Solutions support team also helps you navigate day-to-day concerns regarding end-user device troubleshooting, application integrations, and build-out of any new data center requirements. So not only do you save on IT expenses, but our Cloud Desktop as a Service (DaaS) is a pay-as-you-go subscription — meaning one monthly charge, which makes budgeting simple.
Choosing The Right Cloud Services Partner — How To Get Started
Despite all the overwhelming reasons why it makes sense to migrate your business to the cloud, making the decision to officially move forward requires finding a trusted cloud services partner. You want to know that the provider will be comprehensive in listening to your needs while also designing a migration plan that fits your local business perfectly.
Cox Business is a well-established trusted provider of business technology services, and our Cloud Solutions team is among the best in the country. Working with a provider like Cox Business Cloud Solutions allows you to future-proof your business with confidence, knowing that you have the support of technology solutions professionals who are available 24/7 to ensure your business is always moving forward.
Contact us today to learn more about migrating your business to the cloud so that you are fully prepared for whatever the future may bring.