Have a Merry – and Techy – Christmas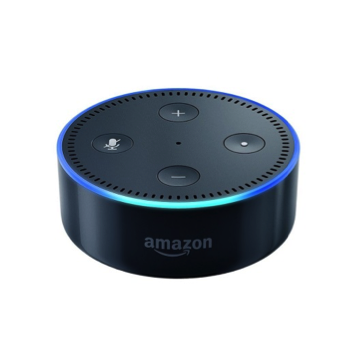 The elections are over and football season is winding down. What can this mean? Christmas season is here. Despite the gross commercialization, it is the big daddy of holidays, the day presents are passed out around the globe like an exploding geyser of goodness.
Before you go shopping, here's a look at some of the coolest new tech gadgets for your loved ones, young and old. No one wants fruitcake from Auntie Helen or cat socks from grandma (well, maybe cat socks if they are super cool) so tell the people in your life what is on your list.
The Quad Lock Bike Mount is perfect for those bicyclers in your life. The device makes it super easy to mount your smart phone to your handlebars and off you go to a having a "smart bike." You will be less likely to crash while using your navigation, fitness or music apps. However, if you do crash, your smart phone is going to be toast, so buy insurance. Did you know there is such a thing as a smart tooth brush?
Yes, this is a thing — but no one wants it for Christmas.
Next on the list, Polaroid is back in the video/photo game with the all new Polaroid Cube which is challenging Go Pro with this awesome waterproof mini-camera. This item is great for kids of all ages as everyone needs underwater movies these days. Am I right?
The U.S. Air Force needs drones and so do you. The Syma X5C Explorers drone has a built-in camera and is the perfect gift for the drone enthusiast in your life. Best part, this hot little item is under $100. There is also a Star Wars-Millinium Falcon drone out there, but there is no camera or Chewbacca included.
If you want to go super techy with your shopping list, check out the Samsung Gear VR. Take your Samsung Galaxy phone and slap it in the headset and prepare to immerse yourself in a world of virtual reality. This is very cool, but I would wait a couple more years for this technology to really come of age.
There are soooo many choices this holiday season, it is hard to list just a few items, but I will put one more on this short list of options. Ladies and gents, the Amazon Echo Dot, second generation. They take the power of the virtual assistant, Alexa, and combine it with their smart speaker for a cool package that is very affordable. This item also falls into the under $100 category and you can ask it questions while it plays your fave holiday jams.
Hopefully, you find some of this information to be helpful in your quest for the ultimate gift. Also, I would like to remind everyone to think about and support those less fortunate this holiday season. There are many children and families in need so let's help take care of them as a community.
Happy Holidays and Merry Christmas to all.
Blake Dowling is CEO of Aegis Business Technologies in Tallahassee, Florida. You can contact him at dowlingb@aegisbiztech.com