For the Record
App provides indisputable documentation of communication between co-parents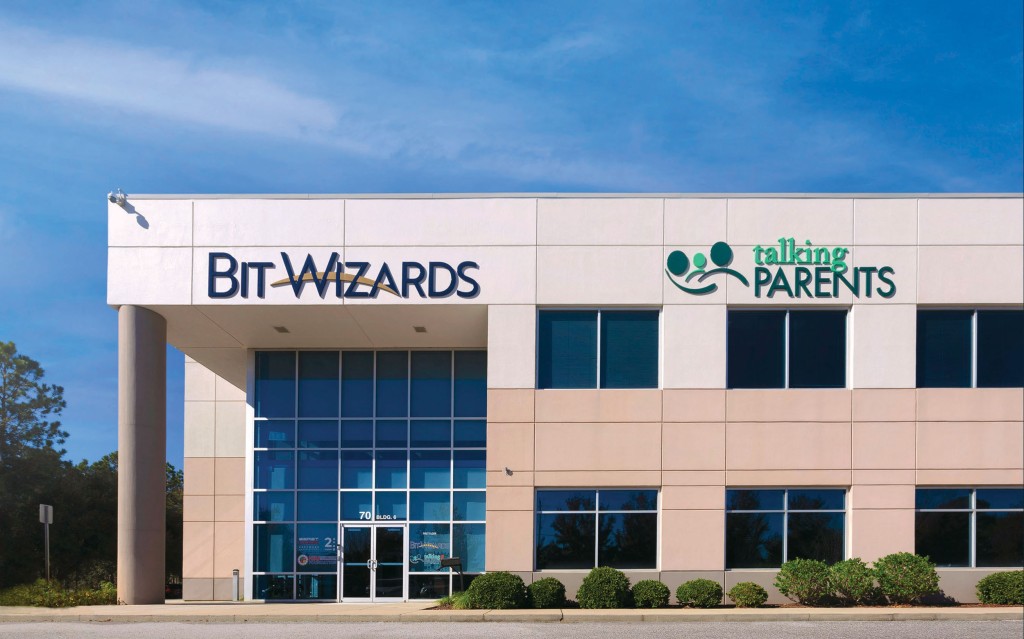 Stephen Nixon, a family-law attorney in Fort Walton Beach, had become thoroughly familiar with problems inherent in dealing with co-parenting disputes.
"It was difficult to determine who said what and when," Nixon said. "I would spend days combing through printouts of emails, texts and social media messages looking for some sort of record, then spend more time trying to determine their legitimacy. It occurred to me that lawyers, co-parents and court representatives were wasting an incredible amount of time. There had to be a better way."
Thanks to Nixon's ingenuity, there was.
In 2009, Nixon launched TalkingParents.com, a service for improving and storing communications between co-parents that would provide an indisputable, unalterable record for use in the courtroom.
But Nixon's website, while functioning, wasn't "finished."
"To be an actual enterprise-level business, I knew TalkingParents needed a proper website," Nixon said. "It needed apps; it needed marketing — things you'd typically have to go to Silicon Valley to find."
As it happened, a solution was instead available right in Nixon's backyard.
Bit-Wizards, an award-winning technology company adept at software and application development based in Fort Walton Beach, had just the "skills, resources and knowledge to transform TalkingParents into what I knew it could be," Nixon said.
Bit-Wizards CEO Vincent Mayfield said his company has been doing professional custom software development since 2000 and, upon evaluating Nixon's website, knew TalkingParents was off to a solid start.
"TalkingParents, like many products, was built by a single developer to answer a necessity and not necessarily built with scale in mind," Mayfield said. "We did a deep evaluation of the user interface and the back-end systems and knew, with a little reengineering, it would be an awesome solution for end users and the court systems."
Together, Bit-Wizard's co-founders Vince Mayfield and Louis Erickson partnered with Stephen Nixon to form a new company, Monitored Communications, LLC. Bit-Wizards rebuilt the TalkingParents website and developed an Android and iOS-friendly smartphone app while building a scalable company with disciplined systems, teams and processes for financials, product development, marketing, sales, human resources and customer experience. The collaboration made Nixon's brainchild the internationally successful SaaS (software as a service) application it is today.
More than 550,000 families in 50 states and 11 countries are using the app.
The success of TalkingParents was over a decade in the making. Mayfield said Nixon was initially tasked with promoting awareness of the app and did so by traveling around the country to speak with clerks of courts, judges and other potential users.
Meanwhile, Bit-Wizard's software engineering, digital marketing and user experience teams "rebuilt the app from scratch in the cloud and applied the polish that is needed for professional application in the commercial space," Mayfield said. "We decided that, to monetize it, the TalkingParents app was suited to a subscription model."
"The ways things work on the internet and your smartphone are constantly changing," Nixon said. "It takes a whole team of highly intelligent, trained and well-educated people just to keep something like this running, let alone develop it. Hence, the necessity for a subscription-based service, where you're paying for quality."
TalkingParents documents activity calendars, payments, messages, calls, and more and stores the information on a fixed record.
"That's the beauty of this thing," Mayfield said, "the immutability of the record. It's not only helpful to the court, but encourages better civility because people know their communications are visible. We hope co-parents aren't only saving time and money, but are having healthier interactions that provide their children with a better quality of life."
Nixon said TalkingParents continues to evolve, noting that it has added cutting-edge features, including a recorded video calling service and co-parenting content blogs.
"I think the biggest thing we're doing is listening to our users," Mayfield said. "We survey them and ask what they want and how we can get better. We're going to continue putting them at the forefront to figure out how we can best improve their lives, while giving them great customer service for the support they need, when they need it."
Bit-Wizards
13 Memorial Parkway SW, Fort Walton Beach | BitWizards.com | (850) 226-4200