For 40 Years TaxWatch Has Promoted Fiscal Prudence
The organization has dedicated itself to holding state government accountable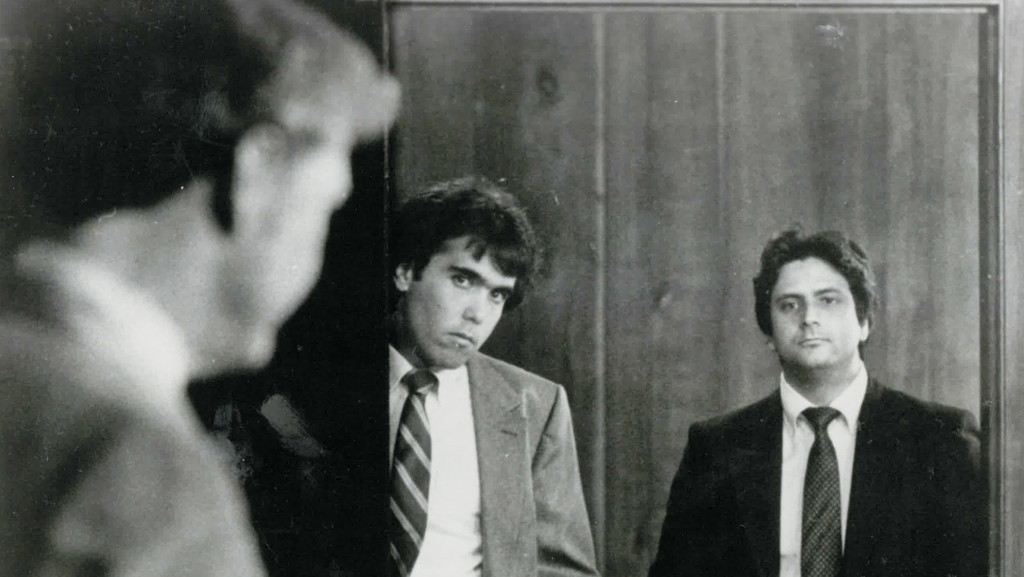 Dominic Calabro recalls a conversation he had with J. E. Davis early in the now 40-year history of Florida TaxWatch.
Davis, then chairman of Winn-Dixie supermarkets, was among the founders of Tallahassee-based TaxWatch, and expressed his desire that the non-profit watchdog do more than just criticize government spending.
"Instead," Calabro said this week, "he wanted the organization to contribute to bringing about a better, stronger Florida."
In his 37 years as TaxWatch's president and CEO, Calabro has endeavored to live up to Davis's vision. So it is that TaxWatch, even as it annually publishes a report of "Budget Turkeys," also singles out achievers for its meaningful praise.
TaxWatch, for example, each year presents Principal Leadership Awards to nine educators — three each at the elementary, middle and high school level — who have brought about transformational change in once struggling schools. And, for 30 years, it has celebrated, with TaxWatch Productivity Awards, state employees who find ways to improve services, increase efficiencies and save tax dollars.
"We have worked very hard to be non-partisan in an increasingly partisan environment," Calabro said. "We do that by focusing on what is good for the taxpayers. We look at every issue in terms of its fiscal, economic and fiduciary aspects."
In 1979, Florida was "kind of an adolescent state just coming into its own," Calabro said. It was home to chambers of commerce, industry associations and trade groups, but lacked an organization devoted to looking out for the wellbeing of all taxpayers. TaxWatch, established initially as the bureaucratic-sounding Citizen's Council for Budget Research, would seek to fill that role.
Calabro, armed with a background in social work and public policy, joined the organization as a researcher in 1980 and two years later, at age 25, he was running the place.
"It was scary, but it all worked out pretty well," he said.
The organization has earned plaudits over many years from business leaders, captains of industry and Florida's most prominent politicians, both red and blue.
Two state CFOs, the current officeholder Jimmy Patronis and his predecessor, Jeff Atwater, have cited TaxWatch as an entity largely responsible for Florida's competitive tax climate and its AAA bond rating.
Calabro noted TaxWatch successes including the repeal of the state's intangibles tax in 2006 and its 7-for-7 record in Supreme Court appearances regarding statewide ballot initiatives. In the photo from 1983, above, TaxWatch vice president for research Kurt Wenner, middle, and Calabro looked on as state Insurance Commissioner Bill Gunter announced the closing of some of his department's field offices, a move that TaxWatch had recommended.
"But we won't rest on our laurels," Calabro said. "There's a lot of work to do."
Public education is a chief focus, reasonably so; in every county in Florida, the school district is the largest or second biggest employer.
"It's big business, but most of the time, the people running our schools have no business acumen," Calabro said. "They are not well-versed in the logistics of transportation or food service. What teachers and principals do well is real magic. They inspire kids to learn and to read and to love science and master mathematical concepts."
Calabro said he doesn't want to diminish the importance of food service, transportation, groundskeeping or IT, "but a lot of entities can do that. We look at core functions and ask how they can be made better; how we can devote more resources to them without raising taxes."
Keys to that effort, he said, are competition (privatization and vouchers for students attending charter schools), accountability and process improvements.
"We don't govern, we just help those who do govern do it better," Calabro said, borrowing from a BASF stance line.
Calabro said TaxWatch's Principal Leadership Awards Program is the only evidence-based awards program for educators in the country. No one applies to win the award. Rather, TaxWatch looks at state Department of Education data and, especially, improvement in school grades.
If Title I schools working with populations that include lots of students for whom English is their second language can raise their grades, it should be possible for all schools to do so, Calabro reasons.
"Leadership matters, especially in education," Calabro said. "Whatever the pedagogy is, whatever the standards are, at the end of the day, the best principals will attract and retain the best teachers."
Winners of 2019 Principal Leadership Awards included Tracy Bowers, the principal at Wewahitchka Elementary School in Gulf County, and Mike Fantaski, the principal at Addie R. Lewis Middle School in Okaloosa County.
Every counted person counts
"It's critically important that we do everything we can to ensure that every resident of Florida is counted in the 2020 census," Calabro said about another TaxWatch priority.
Citing Congressional testimony, Calabro said that when the census was taken in the year 2000, Florida had an estimated undercount of 200,000 residents, the fourth largest in the country. Over the subsequent decade, that undercount cost Florida "$3 billion to $4 billion," Calabro said, in federal appropriations made on the basis of population.
Calabro fears that the 2020 undercount in Florida could equal the population of Orlando if the efforts of census takers are less than optimal. That result could cost the state as much as $10 billion over 10 years, an amount of money "that could go a long way toward raising salaries for beginning and established teachers."
"The state has a huge interest in the census, but ultimately it is conducted county by county, neighborhood by neighborhood and door to door,"" Calabro said
TaxWatch is conducting meetings around the state to sensitize public officials and   neighborhood associations to the importance of the census.
"The Constitution dictates that even undocumented residents be counted," Calabro pointed out. "After all, the government will be supplying services to them, directly or indirectly. It's very important that we get this right. Even if we somehow counted every resident, Florida, over the next 10 years, will grow in population by 5 million people who will not figure in the count until 2030."
Other priorities for TaxWatch include Everglades restoration; economic development; maintenance of Florida's environmental quality and infrastructure expansion and upkeep.
For Calabro, Florida's success formula boils down to high quality of life; a reasonable cost of living; and public policies that maximize the return on the taxpayer's buck.
"Other states want our residents, they want our tourists and they want our economy," Calabro said.
"We've got to be on our game."