Entrepreneurs Gear Up for Another Tallahassee Startup Week
The event harnesses and encourages the entrepreneurial spirit of the Capital City.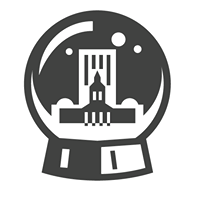 Today starts a five-day celebration of Tallahassee's unique entrepreneurial identity as Techstars presents Tallahassee Startup Week from Nov. 5-10.
Techstars, a business investment and seed accelerator group, brought Tallahassee Startup Week to the capital city a few years ago.
The event is designed to encourage and support the city's entrepreneurial community by offering classes and workshops on topics ranging from start-up fundraising and legal basics to brand development and design innovation.
Named a Top 50 City for Entrepreneurs by Entrepreneur Magazine, Tallahassee is no stranger to embracing free thinkers and self starters.
Contributing to the high rankings are entrepreneurial investments such as Domi Station, Tallahassee's first start up co-working space, the locally produced Entrepreneurial Excellence Program and institutions such Jim Moran Institute for Global Entrepreneurship
The event is sponsored by Full Press Apparel, RedEye Coffee, Florida State University's Jim Moran School of Entrepreneurship, TCC Spark and The Pod Advertising.
Kicking off the event was a panel discussion on the power, profit and purpose of social entrepreneurship hosted by The Institute for Nonprofit Innovation and Excellence.
Seating is limited, and registration is required. Find more information and the schedule of events here.