Connecting the Dots
Santa Rosa Economic Development enables business to come home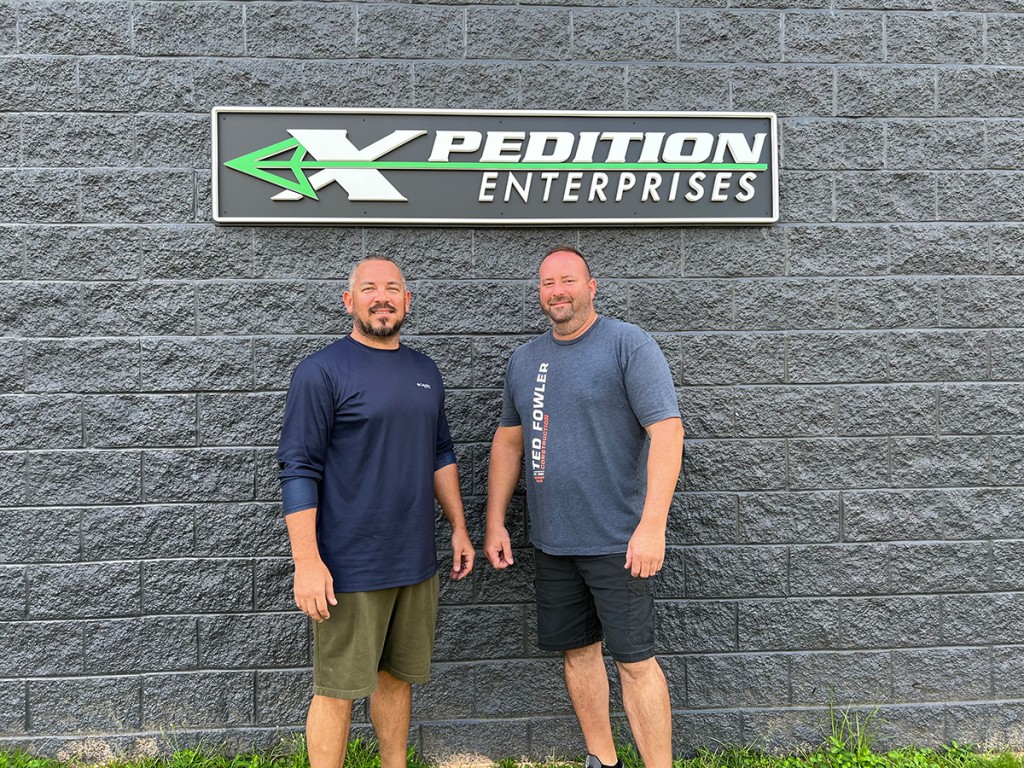 Chris Nallick, vice president of Element Outdoors, was on a mission to find a building for his company. He was open to acquiring an existing building or locating a site for new construction but made little progress — until the Santa Rosa Economic Development office got involved.
Before 2014, Nallick was an offshore fisherman who worked six months out of the year. In the other six months, he found he wanted to tap into his entrepreneurial side. He got into water-transfer printing applications for shotguns and rifles. When enough people asked him to consider using his camo patterns on apparel, he decided to give it a try.   
For three years beginning in 2014, Nallick and his wife Angie ran Element Outdoors, an e-commerce outdoor apparel business, out of their garage.
A marketing company connected him with Mark Heck, then owner of Xpedition Archery. The two men clicked and in 2019 decided to merge Element Outdoors with Xpedition Enterprises, which today includes 11 companies.
By this time, Element Outdoors had outgrown Nallick's Santa Rosa garage and was operating out of Iowa. A native of Northwest Florida, Nallick was unwilling to relocate to the Midwest and thus found himself on many flights to corn country.
In late 2021, Nallick decided to act on his desire to bring his business back home. He reached out to Santa Rosa County Commissioner Sam Parker, who referred him to executive director Shannon Ogletree with the Santa Rosa Economic Development office.
Ogletree directed Nallick's attention to a building that the Sheriff's Office had been using. Upon seeing it, Nallick knew it was the building for him, and within two months, Ogletree handed over the keys.
"Without the economic development group, Shannon in particular, we wouldn't be in operation here today," Nallick said. "Shannon is very good at his job, and he cares for and has a passion for this region and the people in it. The economic development office is a resource we are very grateful for."
Since February 2022, Nallick has hired four employees and has plans to hire five more by year's end. He regularly gives back to his community through sponsorship programs.
"I love my job because I get to meet and work alongside many community-minded people like Chris," said Ogletree. "Then I get to use my connections to help them make connections. Economic development is all about connecting the dots."
---
Santa Rosa Economic Development
6491 Caroline St. #4, Milton | (850) 623-0174 | santarosaedo.com
---