If Ever a Wiz There Was
Bit-Wizards carefully cultivates client partnerships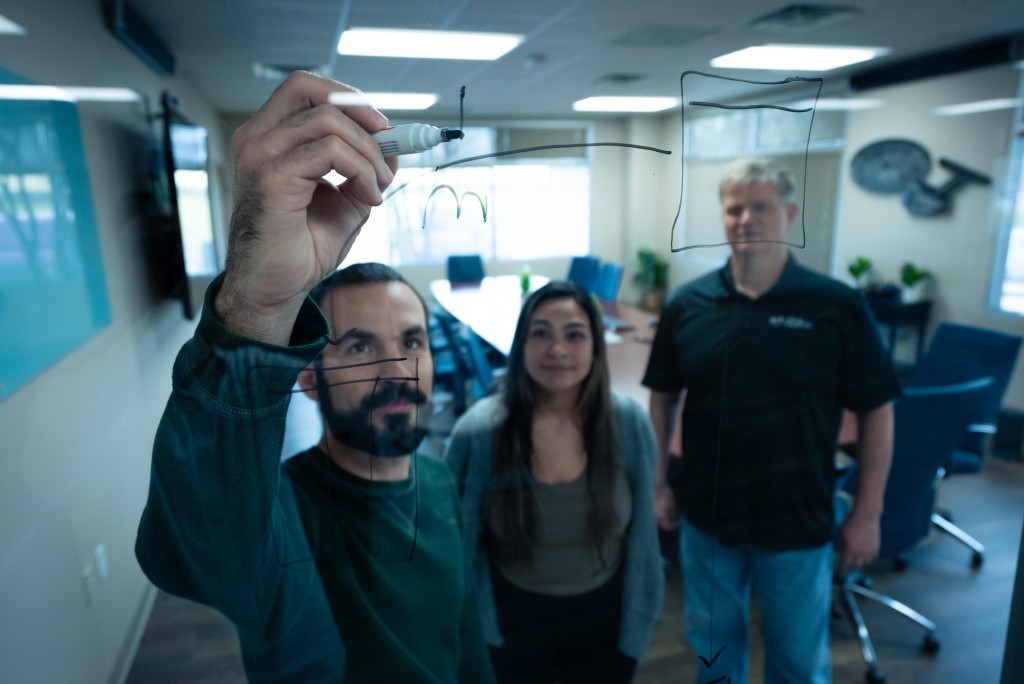 Most of us take technology for granted until a problem arises or a change has to happen, and we need someone who knows the ins and outs of a field that might as well be black magic for the layman.
Technology solutions provider Bit-Wizards closely collaborates with each of its clients to address their unique problem or goal. While many companies can provide one-size-fits-all solutions, Bit-Wizards tailors the technology to the customer.
Bit-Wizards works to establish a partnership with clients, first by getting to know their business.
"We don't just bring in a customer, build their software and walk away," said Jason Graves, director of software engineering. "We invest in long-term relationships in hopes of working together for years. A major reason why we don't outsource is that by working with the same people, you can expect a consistent level of quality."
Bit-Wizards is versatile and current. It uses a variety of technologies and proven methods to help businesses reach their goals. Over the years, they have collected an impressive roster of clients.
"Because we specialize in collaboration, providing quality service is more valuable than dollars. It's our responsibility to use our industry expertise to point clients in the right direction," said Louis Erickson, chief operations officer.
Recently, Bit-Wizards partnered with Anheuser-Busch to develop a custom software/hardware solution that uses laser engraving and 3-D controllers to custom engrave Stella Artois chalices at high-profile events, like the Super Bowl, worldwide.
When TSA Consulting Group needed a system to analyze hundreds of thousands of dollars in retirement transactions for compliance, it enlisted Bit-Wizards to find a way to administer the data to multiple vendors easily. The solution provided is a web-based application that is adaptable to the ever-changing IRS tax policies and easily integrates with existing accounting applications improving productivity, accuracy, communication and saves money.
On a local level, Rex Lumber needed a more efficient way of tracking lumber inventory in and out of their manufacturing plants. Bit-Wizards created a system using cameras and scale integration software along with motion detection, increasing processing time more than three times the previous manual processing rate. Another Northwest Florida company, Go Southern, was experiencing significant product loss from their properties. Bit-Wizards stepped in to create a solution that tracks the linen supply when items are taken to be laundered. The solution includes extracting data from the property management database, printing bar code tags that show what should be in each laundry bag, and scanners to follow each set of linens from the laundry facility to the property and back to ensure it is accounted for every step of the way.
"Building software is never simple, and although a lot of effort goes into building, maintaining and deploying software, software removes complexity from the end-user, and that's our primary goal," said Bit-Wizards CEO Vincent Mayfield.
For 22 years, Bit-Wizards has invested in employee satisfaction, industry education and client partnerships. The return on that investment has been a trusted and highly regarded technology company.
Bit-Wizards
70 Ready Ave. NW, Fort Walton Beach | BitWizards.com | (850) 226-4200