Be the Magic
Bit-Wizards Launches Foundation to Support Local Charities
Bit-Wizards — the Fort Walton Beach-based technology company jokingly named for the notion that they wave a proverbial wand to make mysterious tech problems disappear — is making even more magic with the launch of its Be the Magic Foundation. Formed in May 2021, the foundation is named for one of Bit-Wizards' core values, and its mission is to give back to the Northwest Florida nonprofit community through time, talent and monetary donations.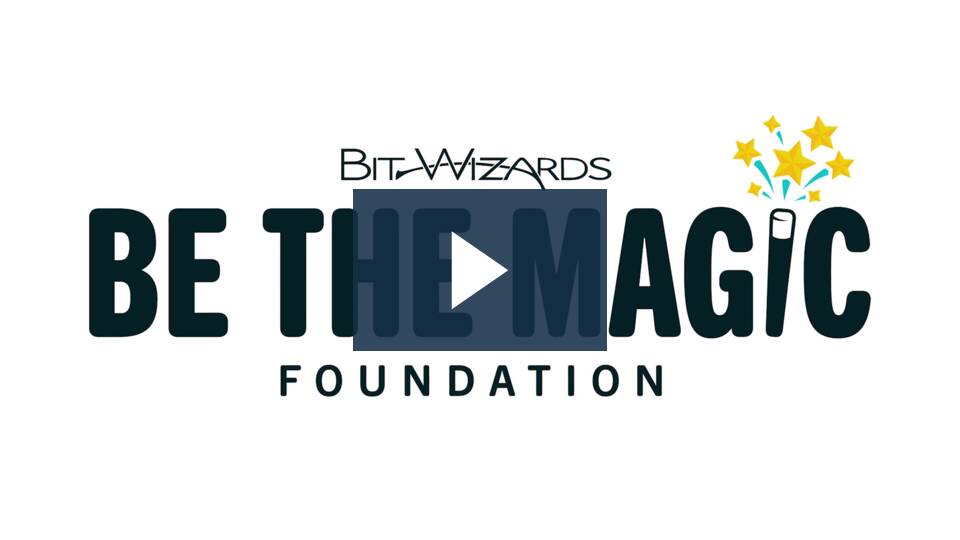 Be The Magic Foundation Announcement | Bit-Wizards
"We believe a rising tide floats all boats. If we make our community great, that will, in turn, have a positive effect on our businesses and future generations," CEO Vince Mayfield says.
Bit-Wizards is known for its fun-loving company culture, high national-caliber employees, and A-list client base. What you may not realize is that even before forming Be the Magic Foundation, Bit-Wizards estimates it had donated the equivalent of $1.6 million in local community support.
Youth development, adults & children with special needs, animal welfare and community development are philanthropic focuses of the foundation, which pledges to provide meaningful opportunities for Bit-Wizards and its associates to give back to the Northwest Florida community.
Giving back is personal to Bit-Wizards' co-founders — who both were raised with servants' hearts. "Philanthropy and giving back is a core belief Louis (Erickson) and I have lived by since starting Bit-Wizards in 2000," Mayfield explains. "Be the Magic is about making a positive impact on everyone we touch: our customers, our employees and families, our vendors, our partners, and our community."
Be the Magic is also strategic. "Louis and I formed the Be the Magic Foundation to focus and structure our giving, ensuring the causes our Wizards care about most are well supported and that our giving is making the most impact possible," Mayfield says.
Do you know a local cause that could use some magic? Qualifying nonprofit organizations are encouraged to apply for Foundation support at BeTheMagicFoundation.org.
New Tech Hub Home
For 12 consecutive years, Bit-Wizards has ranked in the Top 10 of Florida Trend's Best Places to Work, and it consistently makes Inc. magazine's list of the Top 5,000 fastest-growing privately held companies.
COO Louis Erickson's passion to be an employer of choice drives him to position Bit-Wizards for continued growth. That includes having accommodating office space.
"Being a leader in the technology industry requires adequate space to "conjure and create," he says.
In November, Bit-Wizards' 57-member team will relocate its offices to a single-story 20,000-square-foot, class-A space in the Fort Walton Beach Commerce & Technology Park — a roughly 360-acre office/industrial park with a mix of tenants representing a variety of local and national companies. Additionally, they are looking to add ten new "Wizards" to the Team to support Bit-Wizards and their rapidly growing Software as a Service company TalkingParents.
"We have doubled our footprint and have more common areas. The synergies the new space affords along with relocating to what amounts to a 'tech hub' allows for even better communication, connectivity and collaboration," Erickson says. "We couldn't be more excited about how this move perfectly poises us for the future."