Computers Approach the Bench: Artificial Intelligence
This new innovation in technology is revolutionizing the legal profession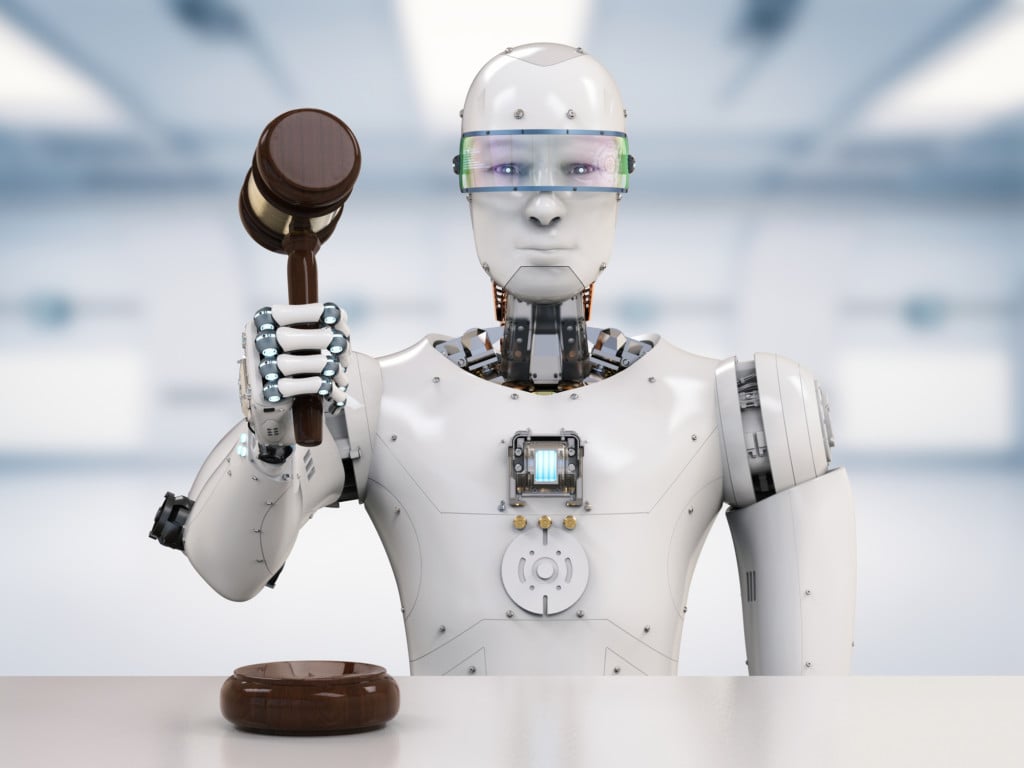 The ancient Greek philosopher Aristotle identified three types of rhetoric including judicial speech, said to be reserved for courtroom trials and settling matters between an accuser and the accused.
Aristotle examined seven causes that result in people taking action — chance, nature, compulsion, habit, reason, anger and longing — and found that they can be strong enough to lead people to engage in wrongdoing, especially if they think they can get away with it.
With that as his basis, he went on to explore topics useful to speakers in courts.
The remarkable thing about Aristotle's writings is that they are as valid and as useful today as they were when he was alive. But that is not to say that the legal profession has not changed in increasingly dramatic fashion.
Aristotle could not imagine that machines would one day master much of the language of lawyering and effectively resolve disputes, but that is where we find ourselves.
Today, one would expect to find online forms and software programs designed to help people undertake basic legal filings and transactions.
But the emergence of artificial intelligence (AI) — that is, computers completing tasks usually carried out by humans — is taking matters a step further.
"Artificial intelligence is changing the way lawyers think, the way they do business and the way they interact with clients," writes Julie Sobowale in the American Bar Association Journal.
"It is the next great hope that will revolutionize the legal profession. Change can be brought on through pushing existing ideas. What makes artificial intelligence stand out is the potential for a paradigm shift in how legal work is done."
AI already is playing a role in analyzing data, identifying trends — and, yes, Aristotle, in telling stories.
"Deep within data lies a story, whether it's a story to tell a judge at trial or to pitch to potential clients." — Julie Sobowale in the American Bar Association Journal
"Deep within data lies a story, whether it's a story to tell a judge at trial or to pitch to potential clients," Sobowale finds.
"There is an enormous amount of data that is being generated. According to IBM, 2.5 quintillion (2,500,000,000,000,000,000) bytes of data are created every day, and 90 percent of all data was created within the last two years. In order to tell a good story, lawyers need a way to sift through the data."
Tom Hoffer, the managing partner of the Litigation Practice Group at Matthews & Jones LLP, said computer programs such as MODRIA (Modular Online Resolution Implementation Assistance) are already being used to assist in the handling of tax assessment disputes in several jurisdictions.
He pointed out that technologies such as DoNotPay have been successfully used to help people challenge parking tickets in London and New York. In theory, the technology can be used in almost any case.
"The advance of AI will impact lawyers — especially young lawyers — at some point," Hoffer advised. "While the extent to which AI will change what we do is unknown. We know that there are significant investments taking place in the use of AI in the legal profession. To provide the best client experience, it is vital to understand how technology is developing and where it can be utilized to a client's advantage.
"While the form of AI depicted in the movie I, Robot might be years or even decades away, as technology advances, clients expect their lawyers to leverage those advances. With that understanding, Matthews & Jones has always strived to be cutting edge and we excitedly incorporate new technology so we can continue to provide high-level and cost-effective representation. "
Matthews & Jones LLP maintains offices in three locations: 4475 Legendary Drive in Destin; 323 John Sims Parkway in Niceville; and a newly opened office at 2930 W. County Highway 30A in Santa Rosa Beach.