A Q&A With Renee Miller of City Walk Urban Mission
Since 2012 City Walk has served thousands in the Big Bend area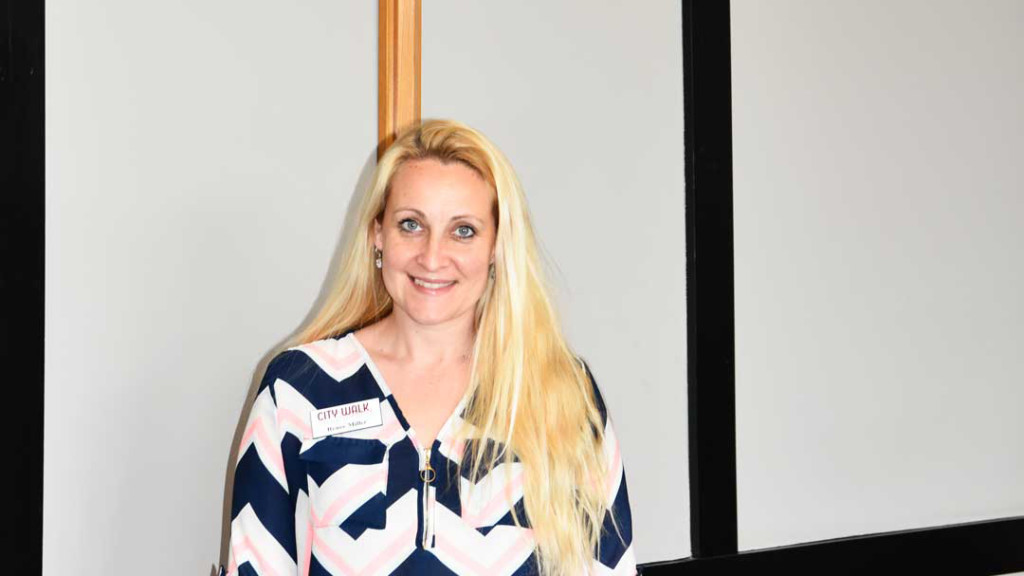 Anytime you hear City Walk Urban Mission, the name Renee Miller is not far behind. She is a pillar in the community and devotes herself to City Walk, which was started by her and husband Anthony. Since 2012, City Walk has served thousands in the Big Bend area.
850 Business Magazine: Walk us through the origin story of City Walk Urban Mission.
Renee Miller: This faith-based business came from a lot of trials and tragedies in our own lives. We found ourselves asking what in life really matters? We came up with, "To love God and love others." Recognizing our own tragedies and what we've dealt with, we started to see suffering everywhere in our community. We looked for communities that are underserved. We knew that there just aren't enough services in our community for the amount of people that are in crisis.
850: Tell us about your ministry.
RM: Our No. 1 ministry is that we have transitional housing for men coming out of prison and a work re-entry program. Not all 100 percent have been to prison, some have just been homeless or are overcoming bad situations.
Through our outreach center, we are able to provide about 1,200 people with free clothing, backpacks, blankets, hygiene products, and then we also offer free Christian counselors.
We have several people who are volunteers, and they have different backgrounds. We have someone who specializes in grief support, addiction recovery, cults or sexual abuse. People can walk in here any day we're open and receive free counseling.
On staff, we have a pastor as well. They don't have to wait for an appointment or have insurance; they can come in and get free help. We also have doctors that we refer out to for people in a medical crisis.
850: What are your goals for CWUM?
RM: We need a larger men's home. We turned our personal house in a men's home and then bought another home after a few years. There's only so many people you can help in a three bedroom, two bath home.
Our program has really been effective, and we want to be able to duplicate that many times over. We've had about 58-60 people who have gone through that men's home. Most of them have not gone back to prison or violated any probation or parole. Some have gone to the military, others get jobs and reconnect with family.
We want to help as many people as we can. We get calls from prisons and re-entry programs from all over the state but mostly the Big Bend. Unfortunately, we just don't have the capacity. We have the staff, the heart and the know-how, but we need a larger men's home.
We have plans for a 10-bedroom facility and a farm, so those who cannot successfully re-enter society can make money, have a sense of purpose and be self sufficient.
850: Tell us about your upcoming event "Business and Benefactors."
RM: The thrift store pays for our staff and outreach center, counseling and all that we do with the community and the agencies we work with. In order to grow beyond the point that we're at, we've created a marketing piece where you can be philanthropic and market your business at the same time. We allow businesses to be socially responsible enterprises. We created the event "Business and Benefactors." Businesses that give a monthly sponsorship to City Walk have an exhibit booth, they can come and network with other business and grow their business. We also provide them with other advertising benefits. The community can come and enjoy a buffet lunch and meet potential vendors, and businesses can work with potential customers.
Business and Benefactors will take place Wednesday, April 25, 2018, from 11 a.m.-1 p.m. at the Tallahassee Elks Lodge #937. This event highlights the business sponsors of City Walk in a professional setting for networking and business development. Come get to know some of the small business philanthropists in our community.