2023 Professional Profile: Warrent Averett
Jason Alves, CPA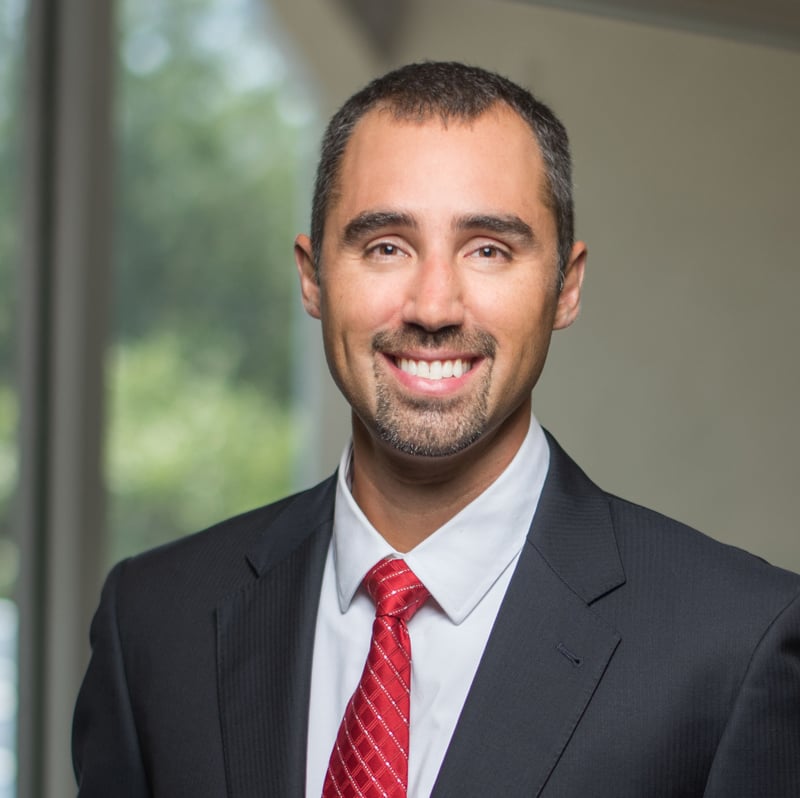 Jason Alves is a numbers man. Numbers are predictable, steady, trusted. He likes the black and white that numbers present. But as a certified public accountant (CPA), Alves enjoys helping clients tackle the gray areas of business.
When entering college and considering what career path to take, he relied on numbers to make a decision. Noting that, statistically, there was a 97% hire rate for those who studied accounting, Alves' trajectory became evident.
A master's degree in accounting served him well, and he began a career in audit practice at PricewaterhouseCoopers. Moving up to director in PwC's transaction advisory group, Alves served clients domestically and abroad, spending two years living in Sydney, Australia.
In 2016, Alves relocated to Panama City where he became a member in Warren Averett's audit and transaction advisory divisions. Alves entered the company at an opportune time, as Jinks & Moody, a trusted name serving the community since 1996, merged with the national name Warren Averett.
Since 1972, Warren Averett has been recognized as a top accounting firm, providing traditional accounting, tax services, auditing, consulting, risk, security and IT consulting, human resources solutions and more to help companies throughout the Southeast optimize their businesses.
"The Panama City office of Warren Averett is able to provide a blending of local roots with the talented resources a national firm can provide," said Alves.
Alves brings to the company extensive knowledge of financial accounting, advisory and consulting, which he provides to a diverse range of clients, specializing in manufacturing, distribution, construction and private equity.
"My purpose is to help clients navigate any situation so they can focus on what's important — running their business," said Alves. "We bring all the resources you could possibly need to the table to help you achieve your goals."
Where Alves enjoys talking numbers and advising strategies, his favorite part of the role is getting to know each business on a personal level. The trust built through meetings often transcends into lasting friendships.
This personalized service comes naturally influenced by a company that hires good people — people who care about their clients, coworkers and community.
Alves reflects on the outpouring of compassion he received from his Warren Averett home office and others after his Northwest Florida home suffered damages from Hurricane Michael.
"It's no shock that the people are the best part of this company," said Alves. "The guidance and support my mentors provided inspire me to pay it forward by mentoring our team so they can grow, flourish and reach their full potential."
Alves' happiness stems from being able to provide for his wife of 11 years, two sons and lab retriever, all while getting to help businesses accomplish their goals.
---
(850) 785-6808  |  WARRENAVERETT.COM