2023 Professional Profile: Simple HR
Erin Sarria, Director of Human Resources and Client Engagement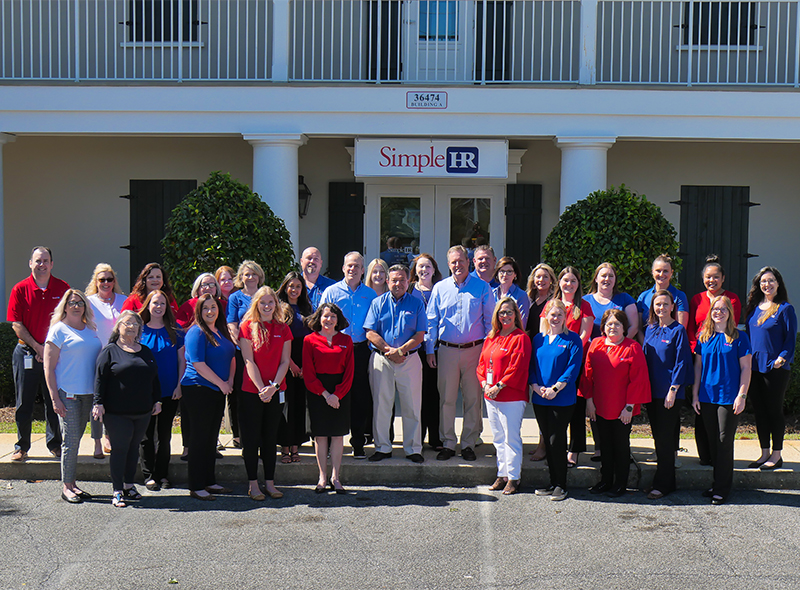 In a world of AI and chatbots, SimpleHR sets itself apart by connecting human to human. When faced with a human resource issue, not every problem or solution is cookie cutter, which is why SimpleHR enlists professionals to help people and their unique business inquiries.
SimpleHR opened its doors 20 years ago in Destin, Florida, with three employees. Throughout the past two decades, the company has remained committed to delivering cost-effective human resource outsourcing while managing employee risk for small- to medium-size business owners.
As a professional employer organization (PEO), SimpleHR provides comprehensive services including human resource solutions, payroll management, benefit administration, workers' compensation, safety consulting, payroll taxes, corporate filings and more.
"We are a high-touch customer service company geared toward finding creative solutions as a one-stop shop for all employer needs," said Erin Sarria, Director of Human Resources and Client Engagement with SimpleHR. "We take time to understand the inner workings of your business and tailor our services to you, much like a concierge."
Each team member makes it their goal to continually enhance client engagement and stay on the forefront of ever-changing laws, regulations and technologies that can make an impact on their clients. At its core, SimpleHR eliminates the stress and risk from the client's business plate, giving them back their time, talent and peace of mind.
How well SimpleHR serves its clients is a direct reflection of how the company treats its employees. As a six-time earner of a Best Company to Work For in Florida, awarded by Florida Trend magazine, SimpleHR promotes a healthy company culture that embodies support, employee value and camaraderie.
"We are an HR company, therefore it would be a problem if we weren't putting the care for our own people and employees first," said Sarria.
SimpleHR honors every employee milestone, celebrates each holiday as a team and involves the staff's families in company events.
"No matter what your business is, if you're feeling stressed or overwhelmed we encourage you to call us or visit our ever-expanding campus," said Sarria. "We pride ourselves on being the leading PEO in the area dedicated to serving our clients and committed to turning complex situations into simple solutions."
---
36474 Emerald Coast Parkway, Building B, Destin
(850) 650-9935

 

|

 

SimpleHR.com