2023 Professional Profile: Coldwell Banker Hartung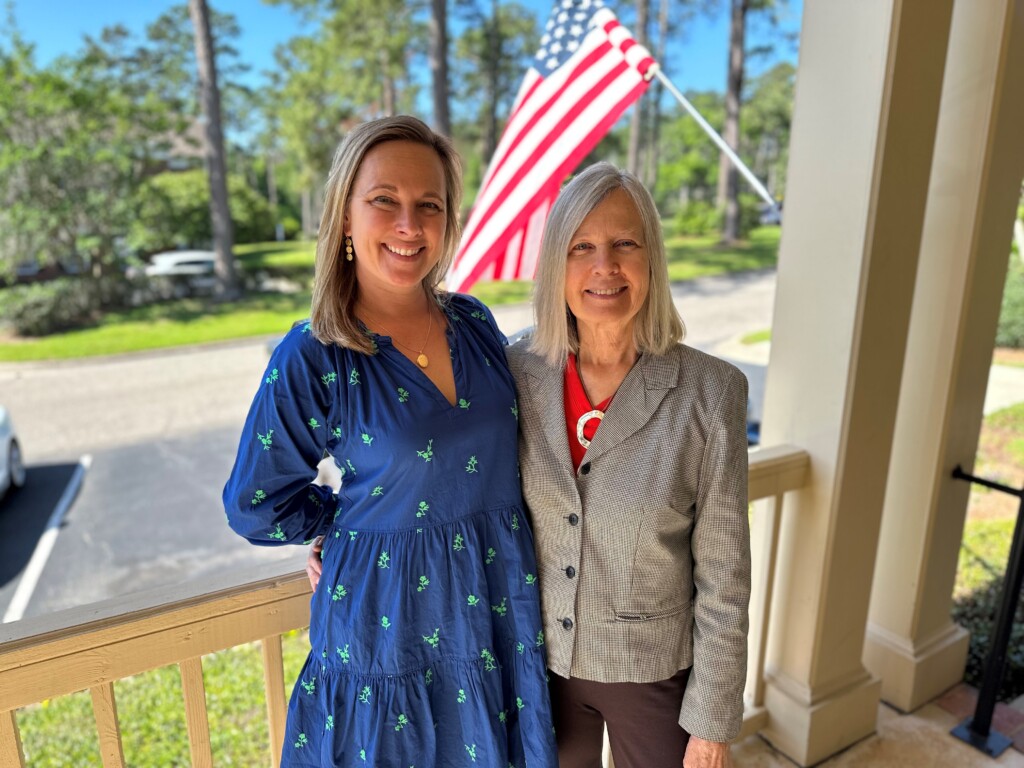 At Coldwell Banker Hartung, one generation of Realtors has given rise to another. Established in 1979, the firm is focused on real estate in Leon and surrounding counties. "It speaks to the sustainability and reputation of this company to have Realtors who are following in their family members' footsteps, enabling us to continue serving what are now second generations of clients," said Chip Hartung, owner of Coldwell Banker Hartung.
Below, five second-generation Realtors provide some insight into why they entered the industry.
---
Sherrie Cartee
40 Years in Real Estate
As a child, Sherrie Cartee and her siblings named the streets in Killearn Acres. Her father is Bill Cartee, a developer of some of Tallahassee's most influential neighborhoods including Killearn Acres, Lafayette Oaks, Winewood Office Complex, Meridian Hills and Northshire.
"As a little girl, I got to see Killearn go from dairy farms to what it is today," Cartee said. "Watching much of this city being built from the ground up had an impact on me."
Her work in real estate began when her father died, and she and her brother Gray Cartee, inherited the Northshire subdivision. She was a partner and owner at Killearn Brokers Realty before dissolving it in 2010 and worked with another real estate company before joining Coldwell Banker Hartung.
---
Lisa
Montgomery-Calvert
31 Years in Real Estate
Upon graduating from Florida State University, Lisa Montgomery-Calvert wasn't sure what direction to head in professionally.
Her father Ron Montgomery, a Realtor, suggested that she give real estate a try.
At first, she thought that idea was crazy. Who would want to live off commissions for the rest of her life? But, for 31 years, that's exactly what's she's happily been doing.
When transitioning from a family-owned company after 23 years, Montgomery-Calvert was drawn to Coldwell Banker Hartung given its proven track record, highly regarded leaders and knowledgeable team.
---
Christie Perkins
20 Years in Real Estate
At the urging of her Realtor father Chip Perkins, Christie Perkins has entered many crawl spaces dressed in a pencil skirt and heels.
He advised her to always learn the ins and outs of a home. Doing so would help her thoroughly introduce clients to homes via showings or an inspection report.
With such vast knowledge, it only made sense for her to pursue a position with a real estate agency that hires the most experienced Realtors.
"My dad laid the groundwork that made me realize it was possible to have a career in this difficult industry," Perkins said. "He taught me how to be ethical in real estate — to think about the people more than the property or the commission."
---
Jim Brockett
19 Years in Real Estate
Upon graduating from Florida State University in 1988, Jim Brockett worked in California and Orlando before realizing that he missed Tallahassee.
Upon returning home in 2004, he knew he wanted to work at Coldwell Banker Hartung where his mother Ann Brockett was once a managing broker.
He had witnessed firsthand how the agency garnered respect by hiring full-time Realtors and catering to the client.
"This is a company that's always willing to change and learn new things about the industry," Brockett said. "In general, this role has taught me that I'm a people person. I'll always be there for other's needs first."
---
Caroline Weiss
18 Years in Real Estate
As a Realtor, Caroline Weiss has followed in the footsteps of her mother, Priscilla Tharpe, and grandmother, Jolene Strickland.
In many ways, Weiss's mother, who is currently a Realtor at Coldwell Banker Hartung, has served her as a role model. She seeks to follow her example as a Realtor, community servant, wife and mom.
Weiss often consults her mother when she needs to put things in perspective or is dealing with a particularly hard sale. Mom always reminds her what matters most.
"While real estate has changed a lot in the past 50 years, it is fundamentally still about building relationships and finding customers their next home," Weiss said.
Pictured (top)
---
Additional generational Realtors include: Angelo Cicatello (son) / Chris Cicatello (mother), Brandon Chason (son) / Karen Chason (mother) and Joy Blomeley (daughter) / Anna Gallagher (late mother).
---
Coldwell Banker Hartung has been fulfilling the Dream of Home since 1979.
3303 Thomasville Road | (850) 386-6160 | cbhartung.com
---