2020 Pinnacle Awards: Erica Grancagnolo
Assistant Director, Santa Rosa Economic Development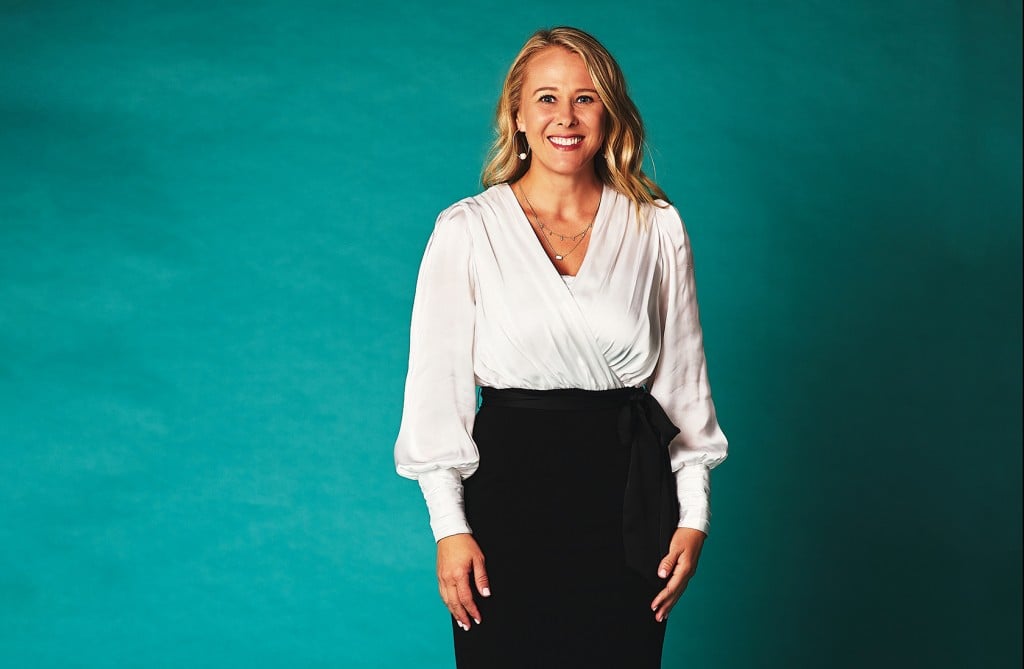 Erica Grancagnolo left Hawaii with some reluctance to move with her husband Jason to Santa Rosa County. But she was confident that she was moving to a good place, given its low crime rate, highly rated schools and outstanding reputation among active and retired military personnel.
That is, there was plenty of data available to make her feel OK about leaving "rainbows and waterfalls" behind. But the data doesn't fully reveal the reason why she made the move. There are other places with little crime, good schools and a military community.
She moved to Santa Rosa County because it is an outstanding place for her to raise her boys Nicco and Dario. And she loves her job as the associate director at Santa Rosa Economic Development because it gives her the opportunity to make her chosen home even better.
Asked about keys to success, she mentions confidence and the importance of being passionate about what you do and she cites Simon Sinek's 2009 bestseller, Start with Why.
In that book, Sinek writes that "if you ask most businesses why their customers are their customers, most will tell you it's because of superior quality, features, price or service. In other words, most companies have no clue why their customers are their customers."
Grancagnolo understands that Santa Rosa Economic Development successfully recruits employers not just on the basis of fact sheets. Her boss, Shannon Ogletree, has impressed upon her that commitments come about as the product of carefully nurtured relationships that generate trust.
She, like Ogletree, is a relationship builder.
Grancagnolo earned a master's degree in public administration from Texas A&M University-Corpus Christi after earning a B.A. in political science and government from the University of Arizona. She is a native of Phoenix. She started her career working for the City of Austin, Texas, in the planning and zoning department, later working for local government in Honolulu.
Grancagnolo has been a Santa Rosa County employee for five years. In her current role at the economic development office, her responsibilities include management of the $ı0 million Whiting Aviation Park infrastructure project, which has been funded by Triumph Gulf Coast, Inc.
Leonardo helicopters, headquartered in the United States in Philadelphia, is set to become the park's first tenant, a significant triumph for Santa Rosa Economic Development. Grancagnolo is in a position to closely observe the interplay between private contractors and the Navy at Whiting Field where Jason, a reservist, trains helicopter pilots.
She is an admirer of Santa Rosa County Commissioner Don Salter, given his skill as a collaborator and his doggedness. For two decades, he worked to bring about Whiting Aviation Park, which in an odd twist was finally made possible by a catastrophic oil spill and the resulting reparations paid by BP.
Grancagnolo views Becca Hardin, the president of the Bay County Economic Development Alliance, as worthy of emulation, and she has been impressed by the poise and public speaking abilities of Gulf Power's Sandy Sims and Marlene Santos, as demonstrated at the utility's economic symposia.
"I appreciate the fact that my job is to help others understand how great Santa Rosa County is and to help make sure we stay a great place, to make sure that we have quality jobs and that we are growing in a responsible way," Grancagnolo said.
In so doing, she finds personal, face-to-face interaction to be highly valuable. While anticipating that virtual site tours will become more prevalent, she looks forward to the resumption of business travel.
Grancagnolo admits that she has developed a powerful dependency.
"I'm addicted to economic development," she said. "The highs, the lows, the competition. I love selling the community."
Santa Rosa County can hope that she doesn't take the cure soon.