2020 Pinnacle Awards: Dana Kerigan
President, Kerigan Marketing Associates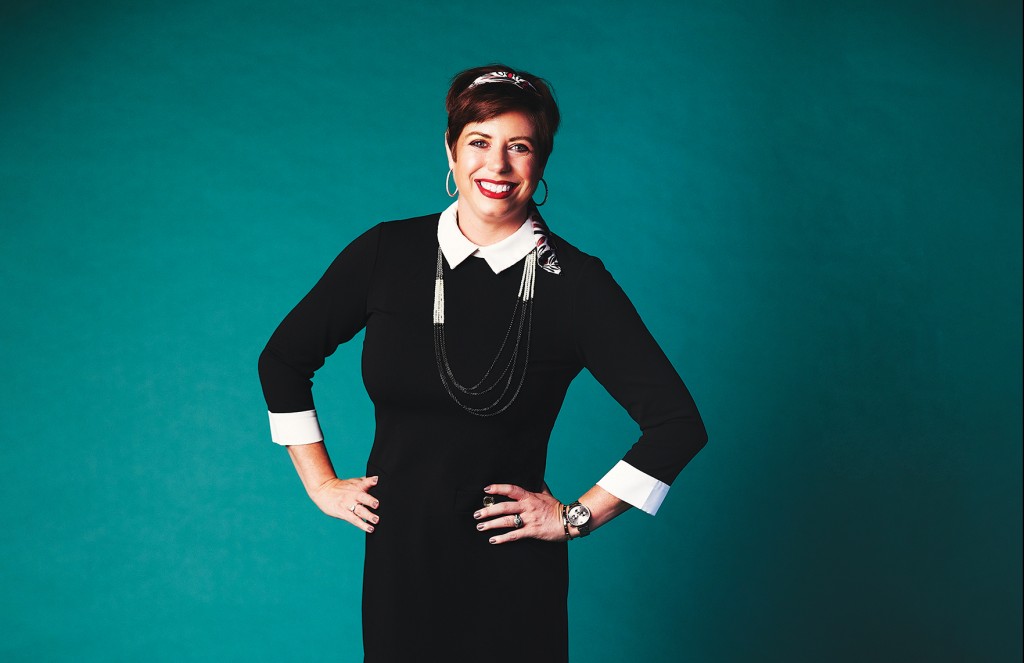 In 2016, at the invitation of the agency's founder, Dana Swatts joined Kerigan Marketing Associates in her hometown of
Port St. Joe as a media buyer and someone to look after the business side of the house.
Now, she is the president of the agency, a principal and its majority owner. And, she married the agency's founder. Dana Swatts Kerigan is a negotiator, you see, and has been since graduating from Florida State University, where she studied purchasing, marketing and consumer economics.
She started her career as a buyer for the one-time Rich's department stores and went on to become a supply chain manager for Ply Mart, a regional building materials business. When the collapse of the real estate bubbled knocked Ply Mart down from ı,000 employees to 45, she put her resume in circulation and landed at Niscayah, Inc., a global high-tech security firm, again as a supply chain director.
When Stanley Black & Decker purchased Niscayah, Kerigan became a supply chain vice president at Keyston Brothers, a wholesale fabric distributor based in Atlanta. There, she lived by herself and was accustomed to working ı4-hour days and supping on bowls of cold cereal.
Then, she met Jack Kerigan, and Kerigan would find that she had taken a long way around to going back home.
Kerigan grew up in Port St. Joe, a town founded by her great-grandfather Terrell Higdon Stone. She graduated high school in three years and attended Gulf Coast Community College before moving on to FSU.
In her career, she has been far more than a purchasing agent and inventory-control specialist. She has been a highly valued business analyst, strategist and efficiency expert who saved her national and international employers millions of dollars by obtaining rebates, renegotiating contracts and consolidating spending operations.
She applies those same skills at Kerigan Marketing, even if on a slightly different scale. Kerigan joined the agency four years ago. She married Jack on New Year's Eve 20ı6.
"A lot has happened in the last few years," Kerigan said. "I moved from Atlanta, changed jobs, got married, had instant teenagers and became a partner in business with my husband."
The couple spent a year and a half building a waterfront dream house, then lost it to Hurricane Michael. Then rebuilt it.
"My grandmother, Mabel Stone Swatts, and Jack's grandmother, Ruth Ramsey, were best friends," Kerigan pointed out. "We think they must have done a little matchmaking in heaven to put Jack and me together."
Of late, Kerigan Marketing, at Kerigan's behest, has undergone restructuring and parted company with some large, demanding customers that were "sucking the life out of our team," she said. "We now have a happier and a better mix of clients, and in the last year, we increased our profitability by almost
ı,000 percent."
About her relationship with Jack, who is also an agency principal, she said, "We are both stubborn. He thinks I am more stubborn than he is, but he is wrong about that. At the end of the workday, we have off ramps. And, we can't stay mad at one another for more than five minutes."
What makes for a successful negotiator?
"Ninety-nine percent of the time, he or she with the most information wins," Kerigan said. "And, at times, saying nothing is a powerful tactic. If someone says something that you don't agree with, instead of coming right back at them, sit there for a moment and pretend to process and nine times out of ı0, they will back off of what they have just said."
And, don't take Kerigan Marketing lightly.
"Every person on our team has big-brand global experience," Kerigan said. "We are a corporation. We have by-laws, we have mission and vision meetings and strategy sessions and team retreats, just like any other large organization would have.
"We just choose to live at the beach."