2015 Pinnacle Award Winners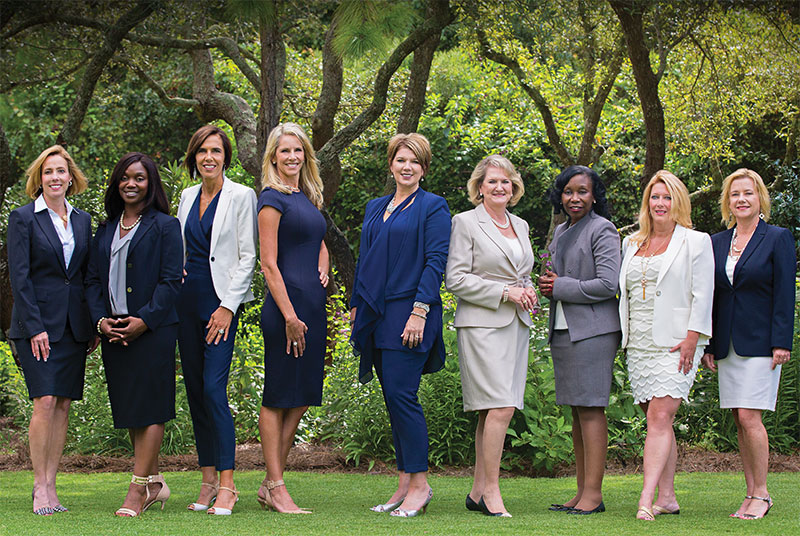 Rowland Publishing Inc. heralded 10 outstanding women from throughout Northwest Florida at its second annual Pinnacle Awards luncheon, held at the Watercolor Inn and Resort in South Walton County.
The Pinnacle Awards were created to honor women who excel both professionally and as community leaders and role models. The 2015 honorees represented pursuits ranging from financial services and health care to entrepreneurship and fundraising. In remarks at the luncheon, publisher Brian Rowland likened the honorees to successful athletes who not only possess great skills, but know how and when to use them in concert with others.
Linda Kleindienst, the editor of 850 Magazine, and Rowland Publishing's director of sales and marketing, McKenzie Burleigh, presented custom crystal awards to the Pinnacle Award winners.
Mr. Rowland thanked presenting sponsor Gulf Power Company and sponsors Matthew & Jones, LLP, and St. Joe Company/St. Joe Club and Resorts for their contributions to the luncheon's success.
For detailed profiles on each of the 2015 Pinnacle Award winners, visit: http://www.850businessmagazine.com/October-November-2015/2015-Pinnacle-Award-Winners/