Small-Time Success
Through a series of unique state grants, small communities in Florida's Panhandle are getting back to their roots — and making economic development strides.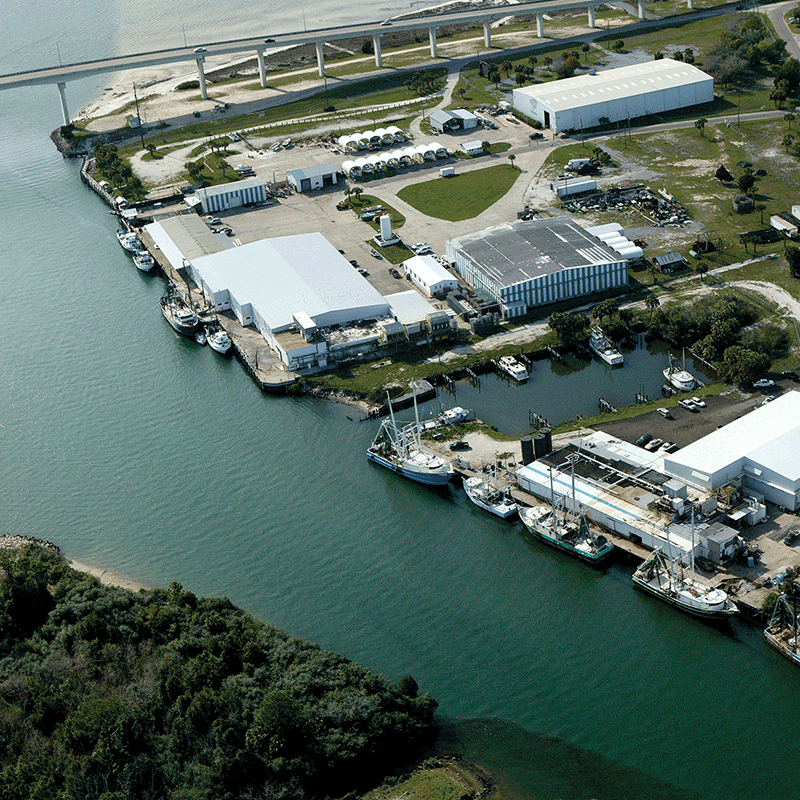 Natural beauty, sparse populations, existing infrastructure and a strong sense of community connectedness are stumbling blocks for urban areas, but they prove to be a strong attraction for retirees and millennials.
Rural Northwest Florida has these attributes in spades, and the Florida Department of Economic Opportunity (DEO) is helping communities discover new ways to invest in and market their assets.
Via Competitive Florida grants, the DEO invests $80,000 over two years in the very attributes that make small-town Florida so unique — and helps turn these traits into economic development.
Originally piloted in 2013 with a handful of rural communities statewide, Competitive Florida grants have now expanded into 13 small-town areas that struggle to attract modern business to their 20th-century infrastructure and community values.
These development-hungry communities are challenged to engage their stakeholders in face-to-face meetings and really dig deep to find what makes them unique, as well as identify the special ties to now-defunct industry to leverage what compels people to move to a new place.
The grants span two years, and all must begin with asset mapping and concentrated stakeholder involvement to identify the innovative strategies that can promote partnerships, community design and a viable economy. DEO officials harness statewide experience to provide technical assistance to these communities and often point to further funding for redevelopment and revitalization.
Four North Florida communities have begun economic development under the grants: the city of Port St. Joe, the city of Madison, the town of Century and the city of DeFuniak Springs. With distinct strategies borne out of their initial evaluation phases, these communities are finding new hope for bringing back their once-vibrant economies.
City of Port St. Joe
Some 20 years ago, Port St. Joe lost its main economic engine — The St. Joe Company paper mill. With it, the city's port lost its largest user, more than 1,000 jobs left the area and economic vitality dried up.
But its infrastructure remains. And the community is hungry for a new, vital city.
Historically, Port St. Joe has shipped cargoes including forest products, chemicals and coal and has not yet seen port traffic like what it enjoyed at its height.
While the port is technically authorized for a 35-foot depth, Guerry Magidson, chair of the Port Authority of Port St. Joe, says the organization is studying the feasibility of dredging to that depth and looking at funding sources. If successful, a channel of 35 feet would allow for all sizes of modern shipping vessels except supertankers.
In addition to this existing infrastructure, the Competitive Florida grant in its first year identified several other assets that Port St. Joe can build on for economic development. The project was really a springboard for the economic planning the city needed to redefine itself.
"We learned that we have so many assets we can build upon," Chris Holley, executive director of the Gulf County Economic Development Coalition, says. "We have excess wastewater capacity, excess electrical power and natural gas, great natural water resources in and around the port and a very large area of available timber in Gulf County."
These amenities make the area a great shovel-ready site that is home to emerging industries, including biofuel production and conversion of plastic bottles to aviation fuel.
While the growth is occurring, it's not as much of an economic driver as ecotourism has become for Port St. Joe.
"We have high levels of tourism activity now," Holley says. "People are looking for the next South Walton area — we are where that area was 20 years ago."
But the area needs a diverse economy to support this laid-back vision of its future self. With terrific storms and catastrophic oil spills in the recent past, Holley and area leaders realize that relying on the natural assets alone can be a fragile plan.
Through the Competitive Florida grant, Port St. Joe chose downtown revitalization as a key area for increasing its economic development.
"We used the DEO grant asset mapping as a road map" for what and how to invest in a modern vision for the quaint downtown that holds so much history, says Jim Anderson, Port St. Joe's city manager.
Leveraging the technical assistance provided by the DEO's team allowed Anderson and Holley, along with scores of stakeholders and workgroup members, to identify ways to create a downtown area that attracts business and promotes tourism, including refurbishing the Centennial Building, the Port Theatre and the historic lighthouse as tourism destinations and cultural icons.
But all of that begins with good infrastructure.
In year two of the Competitive Florida grant, the city used $40,000 from the DEO to do the engineering work required for water and sewer replacement in the city's commercial district.
From there, the city applied for a legislative appropriation to replace the system. If state Rep. Halsey Beshears and state Sen. Bill Montford come through for Port St. Joe, the city will receive $198,000 in 2017 to update the aging infrastructure. And then Port St. Joe will be well on its way to bringing new retail into an updated downtown and industry to a port ready to realize its full potential.
City of Madison
The city of Madison, with a population of just over 3,000, was recently named one of the "Best Little Towns in Florida" by Visit Florida. For more than 50 years, the city has served as home for North Florida Community College and as an out-campus for St. Leo University. Downtown Madison is filled with quaint gift shops, antique stores, outdoor shops and eateries and overflows with classic 150- to nearly 200-year-old homes and buildings.
However, the area suffers from insufficient schools and very few jobs for its own residents, much less newcomers who would move to the area.
"Madison is a beautiful place with truly great people," says Ina Thompson, former mayor and now a city commissioner. "But when you have no Walmart … when people have to travel to shop, they spend their money elsewhere."
This lack of opportunities for growth spurred Thompson to seek funding for change.
Through the Florida League of Cities, she learned that other cities were using Competitive Florida grant money for economic development planning. With that in mind, she called her colleague Helen Miller, a member of the town council in nearby White Springs. Miller signed on to administer the DEO grant.
Together in 2015, Thompson and Miller gathered city staff, planners, commissioners, business interests including real estate owners, Johnson & Johnson Inc. (owner of Busy Bee travel stops), bankers, Chamber of Commerce and tourism representatives to kick off the Competitive Florida grant of $40,000 for year one.
What came out of that initial asset mapping was a surprising need overwhelmingly felt in the community: redesigned recreational opportunities for Madison's residents and, especially, its youth.
Tim Bennett, Madison's city manager, explains that the health and future of the area's young people are of utmost concern because they are the city's future. A second priority that the DEO mapping revealed was investing in those youth through mentoring programs for at-risk kids.
"Children who grow up with healthier lifestyle choices" generally do better, Miller says. Recreation and youth development were the two priorities that the Competitive Florida asset mapping uncovered.
Madison used the grant funds to engage a University of Florida architecture class to develop ideas to enhance the city's recreational facility and market those ideas to Madison residents.
The city also used the money to begin working on the youth mentoring plan, forming partnerships with local nonprofit organizations and law enforcement, including the Madison County Health Department and the school board.
"Youth mentoring is about building good relationships between kids and parents and law enforcement, to stop policing before it even starts," Bennett says.
Thompson sees an opportunity to expand the focus to a slightly different target market: baby boomers.
Florida State University is working on a downtown concept aligned with the Competitive Florida asset mapping that can build on the momentum Thompson is already seeing. Celebrity Chef Art Smith, former chef to Oprah Winfrey, bought a mansion in Madison recently, and already his fame is starting to bring tourists.
"When you don't have quality schools, it's hard to attract young families," Thompson says. "I'd like to focus on the 55-plus community, because we have the essentials — including a new hospital nearby — and we now will have great recreation. Until Madison develops some type of employment for locals and newcomers, retirees may be the best fit."
Says Bennett, "From my perspective, if you have recreation to bring people to Madison, they eat at rest stops, shop in stores, buy gas. They may also love it enough to buy property, build a business here and more."
Town of Century
Century, right on the state line between Alabama and Florida north of Pensacola, was founded in 1901 as a sawmill company town and named after the fact that the year 1901 was the first year of the 20th century.
In 1953, the sawmill closed and Century's workforce left. The area lost its hospital and its schools; children are now bused 20 miles away to another school district.
With a population of just 1,500, most everyone in Century works at the state-run Century Correctional Institution, or in retail or fast food. They may instead commute one hour to Pensacola or Atmore, Alabama, for work.
On Feb. 15, 2016, the town was hit by an EF3 tornado, heavily damaging or destroying about 70 of the town's sparse 700 homes and injuring three people. Already struggling for relevance in the 21st-century economy, Century's future seemed decimated once again.
Despite its challenges, Debbie Nichols, Century's town planner, sees a lot of potential in her community.
"If a business would provide these people the training, they would have no problem getting employees," she says. "We have a great community of people who are smart and who want to work."
The DEO's Competitive Florida grant allowed Nichols and her grant team to pull together the stakeholders who cared the most about the town and inventory the good — and the bad — about their town.
What the grant's required asset mapping uncovered was a community with the will but little momentum from outside the town limits.
Century has a master-planned industrial park complete with 5-acre lots and all the infrastructure needed for a business to move in, a pay-forward from visionaries 20 years ago. New businesses have access to a revolving loan program, and a historic district provides a beautiful backdrop for daily life.
This encourages Mayor Henry Hawkins.
"Century has a lot to offer new businesses, both large and small," Hawkins says. "We are strategically placed between Interstate 65 and Interstate 10 with access to port and rail, which makes us a perfect place for manufacturing. Workforce training is available for new industries or small businesses. The town of Century has an incubator that is ready for small businesses to use for startup."
The result of the Competitive Florida grant in Century was a plan to figure out what would work and what the town should move on from. With the funds, the town hired the University of West Florida's Haas Center to define goals and perform several tasks.
A hotel feasibility study determined that a new hotel in Century would not be a good economic return on investment for a company, despite the fact that the town is a half-hour drive from the nearest lodging.
The grant produced small-business development workshops through the University of West Florida, which taught local entrepreneurs how to write business plans and use accounting software.
They held workforce training sessions with Bridges Out of Poverty, providing clothes and résumés for women training to enter the workforce.
The town got a customized marketing plan, but it has not been implemented yet because of the 2016 election's change in local leadership.
The town's small-business incubator — almost unheard of for a community of its size — was developed but sits mostly empty.
Perhaps most importantly, the DEO funds allowed the town to hire an economic development coordinator, Janet Etheridge.
With a $55,000 mini-grant procured from the International Economic Development Council, Etheridge is able to use the money to implement some of the strategic planning goals that the Competitive Florida activity identified.
She is looking for manufacturing or assembly jobs she can bring to Century and is actively meeting with local business owners to figure out how she can help them grow.
Nichols, Hawkins and Etheridge are open for any opportunity set before them: An inland logistics center, for instance, could be a viable employer, and the Florida Department of Transportation has funded development of freight complexes in other areas of the state.
Etheridge points to a 50-unit apartment complex that is underway and will offer mixed-income housing for the area.
"For economic development, you need schools, workforce and housing," Etheridge explains. "We are on the cusp of doing some really great stuff here."
City of DeFuniak Springs
DeFuniak Springs, in Walton County, was established as a final-destination resort by railroad businessmen. They enlisted the cooperation and aid of the Chautauqua Movement of New York. The Chautauqua Hall of Brotherhood, an auditorium seating 4,000, was constructed on Lake DeFuniak in the center of town. The "Chautauqua of the South" seminars, classes and the like were held in the Hall of Brotherhood building for people on vacation from 1884 until 1927.
With the decline of railroad travel, DeFuniak has become less known for its educational roots and more as a vacation spot for wealthy Northerners.
With the Competitive Florida grant in year one, DeFuniak identified its opportunities and challenges by leveraging not only the funds but the technical assistance available from the DEO.
DeFuniak Springs planning director Kelly Schultz and special project coordinator Lisa Gierlinski point to the two main target areas out of 10 that the mapping exercise identified: updating land development regulations and drafting an economic development strategy.
While beautiful and with a host of cultural and educational assets, the city suffered from a patchwork of land use regulations that held up any development coming their way.
"The comprehensive plan and zoning ordinances are in conflict, and there are many discrepancies," Schultz explains. "Developers would call and need amendments to the comp plan just to fit the zoning requirements they were trying to follow."
It was obvious to Schultz that goal one was to create one less hurdle for residents and developers looking to invest in the DeFuniak Springs community.
The DEO grant also identified other areas of need for the community, including more youth activities, more jobs for young adults, affordable housing, community engagement and city cleanup.
"Really, we wanted to foster economic development and beautify our community, plus provide affordable housing," Gierlinski says.
With the DEO funds, DeFuniak Springs will hire a consultant to comb the land development regulations and align them with the comprehensive plan so projects can move forward more easily and with less time and frustration. Gierlinski and Schultz believe that starting with a $40,000 investment via DEO second-year grant dollars will make the rest of their "bucket list" items more attainable.
In addition to the Competitive Florida funds, the Florida Department of Transportation's widening of U.S. Highway 331 — a main corridor from Alabama to the Florida coast — will help facilitate traffic flow and ease the north-south bottlenecks that plague DeFuniak Springs.
As the main route to South Walton and its beaches, Schultz believes the synergy between the land-development regulation streamline and the highway widening will eventually pave the way for economic growth in the city.
"DeFuniak's small staff was already stretched way too thin to accomplish all 10 items on our economic strategy plan's list," Gierlinski says. "But we got the most bang for our buck by doing the land-development regulation changes."
Their next steps are to ask the city council to decide if it wants to go back and work on other items on the list.
With a grant writer coming on board in early 2017, there will be more hands to help look for funds. Main Street USA and Community Redevelopment Agency grants are available, as well as grants for preservation of DeFuniak Springs' many historic buildings.
Building on Assets
These communities' results from the DEO Competitive Florida grants are as diverse as the people they represent, but everyone appreciates the unique perspective from which the DEO program came.
"The Competitive Florida grants really focus on the existing assets in each community," White Springs' Miller says. "What do you have to work with, and what are the problems you want — and need — to solve?"
Port St. Joe's Holley echoes this sentiment, but with a more economic-minded bent.
"Rural Florida has the space, low cost, people and standard of living that makes it competitive with urban areas in terms of a company's return on investment," he says.
The DEO's grant program was a springboard for these and many other communities to harness what makes them different and market it to businesses looking for location, workforce and support.