New Overtime Rule Underwhelms and May Undermine Florida Businesses
Paying Workers For Their Time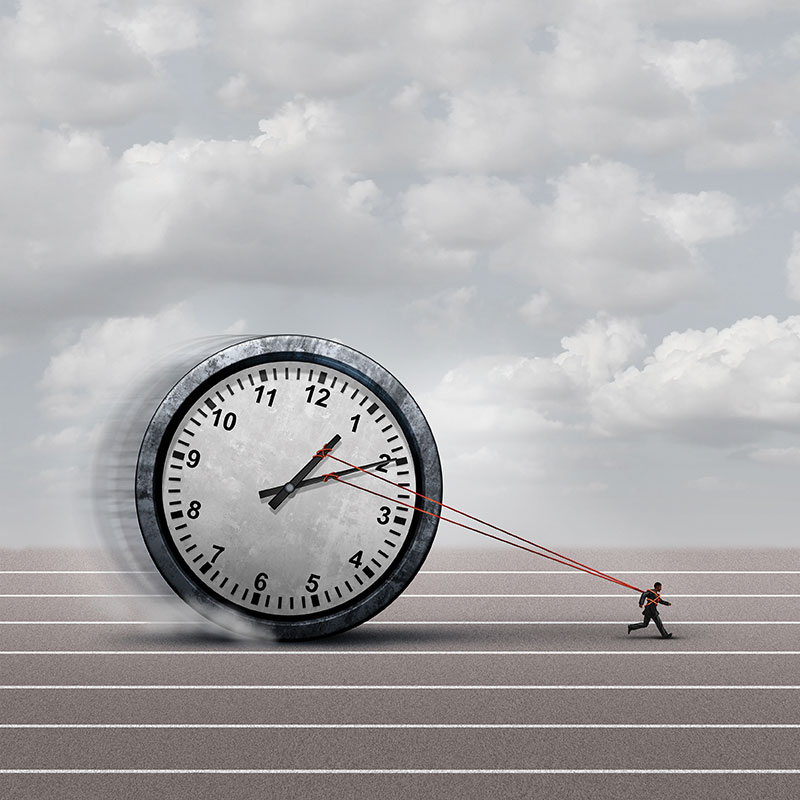 For more than a decade, there's been little change in how the Department of Labor has determined which employees nationwide get overtime pay. Since 2004, salaried workers who made less than $23,660 each year and had certain specific job duties were entitled to time and a half if they worked more than 40 hours a week.
All of that is changing, and fast.
In May, the Department rolled out a new rule that nearly doubled the salary threshold for exemption, raising it to $47,476 per year. The rule change will "help build real, lasting economic security for more hardworking Americans," according to a Department of Labor FAQs posting.
But the business community has a different perspective. Businesses will be forced to take a close look at how their employees are classified and how they are tracking their time. And there may be unintended consequences.
"Businesses will have to find some way to make payroll work. We may see reclassification of employees or even a reduction in benefits," said Tallahassee attorney Dena Sokolow of Baker Donelson. This issue has been on her radar since she heard the Department of Labor's Solicitor General Patricia Smith speak about it last year.
"When I heard Solicitor General Smith talk about the rule, all I could think about was the impact this would have on businesses, and how this would likely not solve the problems they (the Department of Labor) were hoping to address," she said.
Sokolow began following the issue closely. Her firm hosted webinars for its clients, and she spoke in March at a business luncheon for the Tallahassee Chamber of Commerce.
"I think this is coming faster than many businesses realize," said Sokolow. "Everybody needs to be aware of how this could impact them and start making plans for how they will address it."
Businesses across the state voiced concern. Last August, the Florida Chamber of Commerce wrote a letter, co-signed by 15 other chambers of commerce, to the Department of Labor asking it not to implement the rule.
"In Florida, this rule change will impact approximately 370,000 employees," wrote Mark Wilson, the Florida Chamber of Commerce's president. "Businesses will be forced to make tough decisions that might have a negative impact on their employees and their customers."
Raising prices to pass on the cost to consumers, reducing base pay to account for overtime pay, and providing less flexibility in hours worked were among examples Wilson cited as business decisions businesses may have to make. The Greater Pensacola Chamber of Commerce and the Destin Area Chamber of Commerce were among those that signed the letter.
"The Greater Pensacola Chamber has been engaged on this issue for almost a year and will continue to support any effort to stop its implementation," said Todd Thomson, the Pensacola Chamber's vice president of public affairs.
The Department of Labor received nearly 300,000 comments about the proposed rule change. Thousands of the commenters supported the change, calling it long overdue. However, thousands more talked about the unintended consequences for businesses both large and small.
Now that the final rule has been implemented, Sokolow offered three tips for businesses to prepare for the change.
First, businesses need to review all of their employees and figure out exactly who might be affected by this change.
Second, employers should carefully evaluate the classifications of their entire workforce. Sokolow mentioned a $50 million line item in the federal budget for new investigators, likely to investigate noncompliance with the rule once it goes into effect.
Third, once businesses have an idea of which employees may be affected and how their employees are classified, it will be important to evaluate exactly how employees are tracking time. This may lead to limiting flexible work schedules, affecting employees who work from home or offsite.
"Every time you answer the phone, every time you send an email from your home in the evening, that's more time that has to be accounted for," said Sokolow. "I think businesses will struggle figuring out what to do, because they don't want to take benefits away from their employees, they don't want to limit flexible work options. But at a certain point, the revenue has to come from somewhere."
Beck Partners is a real estate and insurance services firm headquartered in Pensacola. The company has 14 employees in two locations and estimates the new rule would conservatively cost the business $100,000 immediately unless employees are reclassified or changed from salaried to hourly.
Kristine Rushing, the company's chief operating officer and risk consultant, voiced her frustration about the changes, including concerns for employee morale and the negative impact on company growth.
"It's important for us to provide benefits to our employees to help them and their families," she said. "We also want to provide internal growth opportunities, and laws such as this that will prevent that from happening. I'm not sure how any of this promotes economic development and business growth."
In addition to the increase in the salary exemption threshold, the new rule institutes an automatic increase in the threshold every three years, beginning in 2020. But some members of Congress have said, "Enough."
Legislation filed in March would stop the proposed rule in its tracks and would require the Department of Labor to conduct a comprehensive analysis on the possible impact on small businesses, nonprofits and public entities. The legislation, titled the Protecting Workplace Advancement and Opportunity Act, would also prohibit the automatic increases in the salary threshold. Supporters of the bill say it provides a clear vehicle to push back.
But in the meantime, what else can businesses do?
Sokolow said employers have until Dec. 1, 2016 to comply with the new payroll demands, which means they should start evaluating their situations now.
"As soon as I heard Solicitor General Smith speak about the proposed rule change, I knew this was something big," she said. "This could be the biggest change to employment and labor laws we've seen in at least two decades, possibly in a generation."