Military Veterans Are Migrating into Civilian Life
Throughout the 850 region, military veterans are on a new mission — putting their skills to work in the private sector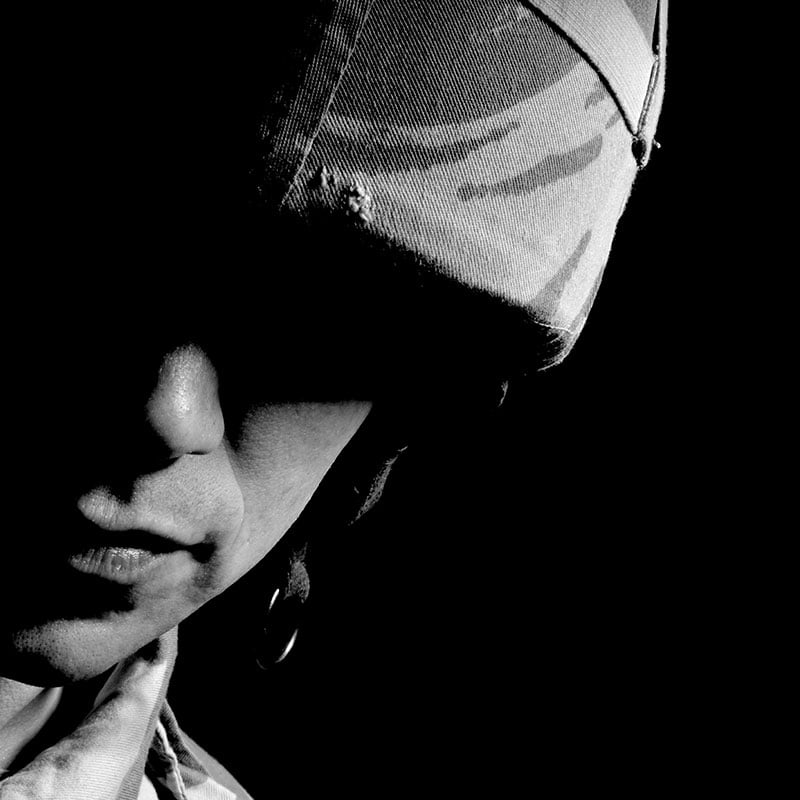 When Justin Schnadelbach came out of the Marine Corps about 10 years ago, he had experience as a combat engineer assistant and a résumé that a buddy helped him write.
What he didn't have was any idea what to expect from the job market.
With the war in Iraq heating up, there were fewer veterans leaving the service and not much focus on helping them transition into the civilian work force back home. No one was really teaching vets like Schnadelbach how to market their military experience to civilian employers.
And the country was heading toward a recession. Jobs were about to get scarce.
Schnadelbach, 31, managed to survive several lean years mainly through persistence and trial and error in the job market, but it was a tough go for a while.
"I was . . . on my own," Schnadelbach said. "It's been kind of a rollercoaster."
Today, much has changed for vets.
The unemployment rate among Florida veterans is at its lowest point since 2010, especially for post-9/11 vets, and veterans are entering employment at higher rates and for generally higher wages than their non-veteran counterparts, according to federal labor figures.
Although challenges still remain — for example, helping homeless veterans and vets with criminal records find jobs — the outlook seems especially rosy in the Florida Panhandle, where more than 3,500 veterans found employment in 2014.
Here, vets are prized for their military skills and their reputation as disciplined and highly motivated workers. This is particularly true for veterans with technical training who are job-hunting in areas heavily populated by defense contractors.
While the turnaround is due in part to a recovering economy, it also owes much to a number of new state and federal initiatives aimed at putting veterans into jobs.
Among them: training that teaches vets how to negotiate the job market and translate their skills to civilian experience; outreach programs that educate employers about the advantages of a military-trained work force; and financial incentives for companies that hire veterans.
"They have a lot more now than when I was getting out," Schnadelbach said.
Veterans Out of Work
As recently as 2011, the employment situation for veterans was bleak.
Unemployment among post-9/11 veterans was at 12 percent, compared to a national unemployment rate of less than 9 percent for civilians. Unemployment was actually increasing for vets, while non-veteran unemployment was trending down, according to the Joint Economic Committee of Congress.
"The withdrawal of troops from Iraq and Afghanistan and the associated troop reductions in each branch of service will make it increasingly difficult for young veterans to reenlist, forcing many into the still-recovering civilian labor market," the committee reported at the time. "Although the economy continues to improve, many young veterans will face an uphill battle to find a civilian job."
Florida is home to one of the largest veteran populations in the country at 1.5 million — about 175,00 of them in the Panhandle — and the situation here wasn't much better.
By the end of 2011, the veteran unemployment rate in Florida was higher than the state's civilian unemployment rate and higher than the national average, according to Jesse Panuccio, executive director of the Florida Department of Economic Opportunity.
The situation led to passage of the VOW to Hire Heroes Act of 2011, which established tax credits for companies hiring veterans, made it mandatory for veterans leaving the service to receive job-hunting training and directed the U.S. Department of Labor to work on identifying the civilian equivalents of most military jobs.
The Labor Department also began funneling increased funding to states to help pay for job placement programs for veterans. Florida significantly increased efforts to connect veterans with jobs, starting everything from veterans-only job fairs to media campaigns aimed at potential employers to a special online job board for vets.
"Veterans have served us, and it's important that we now serve them," Panuccio said. "We're doing quite a lot . . . Among policymakers in Tallahassee, there is a concerted effort to make this state very veteran/military-friendly."
It Starts at CareerSource Florida
The bulk of the work being done to help vets find jobs takes place at the state's 24 regional CareerSource Florida (formerly Workforce) employment centers.
Each center has a staff of federally funded job-placement experts, often veterans themselves, who work specifically with veterans. For example, the CareerSource EscaRosa office, which covers Escambia and Santa Rosa counties, has seven to eight staff members assigned to assist vets, according to executive director Susan Nelms.
They hold classes and work one-on-one with veterans, teaching them how to shine in interviews, dress for the workplace and write résumés that translate their military experiences into civilian terms. In addition, they offer career counseling and steer veterans to job openings that fit their experience.
Schnadelbach, the Marine Corps veteran, could have benefited from that sort of training. After he left the service, he picked up a series of contract jobs, including beach cleanup for BP after the Gulf oil spill, before landing a full-time position a year ago with Gulf Power as a GIS mapping specialist.
His advice to vets: Make sure résumés and all certifications are current, learn how to do job interviews and get good at "selling yourself" in a competitive job market.
"The biggest thing is figuring out how to translate what you did in the military into the civilian world," he said.
That's simpler for some veterans than for others. Vets who worked on aircraft or in cybersecurity, for example, can easily transfer those skills over to civilian workplaces. Infantry and special operations troops might have fewer civilian hard skills but almost certainly will have leadership experience, problem-solving skills and even customer service training from dealing with local populations.
To help vets, Florida offers the Veterans Program Portal at the EmployFlorida.com website. It allows veterans to enter their branch of service, rank and military occupational specialty to search for civilian job openings that match their military experience. The accuracy varies; entering "U.S. Army enlisted infantry soldier" returns police and security jobs, as well as one for a position that requires a four-year degree and a year of experience in pest control.
Meanwhile, outreach specialists focus on marketing vets to local employers. They identify companies that are open to hiring veterans and work on educating others about how hiring vets can help their bottom line. The industries targeted vary by region — EscaRosa, for example, spends a lot of time working with government contractors.
Nelms, though, cautions that CareerSource Florida centers are not the only place vets should look for jobs.
"We're one component of employment," she said. "We may not be everything to everybody."
Schnadelbach said he found his current job by spreading his name and résumé around as many places as he could, including sites such as Monster.com and CareerBuilder.com. A contractor who worked for Gulf Power saw his information, called him "out of the blue," and offered him work. That eventually led to a full-time position with the utility company.
"Try them all out," he said. "You don't really know anything until you try it. The worst that can happen is that nothing works."
Reversing the Trend
The efforts have paid off.
CareerSource centers in the Florida Panhandle placed more than 3,500 veterans in jobs last year. Those centers — stretching from Taylor to Escambia counties — were responsible for about 15 percent of all veteran job placements in the state, according to a Department of Economic Opportunity report.
The Department of Labor doesn't keep veteran unemployment numbers by county, but statewide the unemployment rate for veterans also has improved considerably. It was down to 6 percent at the end of 2014, compared to an overall state unemployment rate of 7 percent.
Income for veterans across the country is looking healthy, too. The federal Department of Veterans Affairs reports that the national median income for veterans is about $40,000 — more than $10,000 higher than for non-veterans.
Median incomes for veterans are higher than the national figure in at least three Panhandle counties, Census Bureau reports show. In Okaloosa County, the median income for veterans is about $50,000. In Santa Rosa, it's $46,000 and in Leon County, it's $43,000.
"We're in very good shape here, especially in Northwest Florida," Nelms said. "It's a seller's market for veterans."
Dan Turberville is a retired U.S. Army Reserve colonel who served as a military historian and worked as an attorney in civilian life. At 71, he's back in the workplace after finding the life of a retired person "miserable."
He said he'd never applied for a job, having owned a law firm for most of his adult life. It was an adjustment going from being the person who did the hiring to being the person asking to be hired. He found CareerSource EscaRosa through the unemployment process.
His counselor helped him update his résumé and put him through some "very intense" training on how to stand out in job interviews. Turberville said one tip he would never forget was that during an interview, it was important to make contact with every single person in the room "because you never know who's going to make the final decision."
The main problem he had during his job search was his age. Many companies require job-seekers to apply online before anything else. The applications never asked directly about his age, a violation of the law, but often asked what year he graduated from high school. Funny enough, after that, he would get rejected.
"That was very, very depressing," he said. "Getting an interview was most difficult."
But he stuck with it, and his counselor kept him constantly updated on new job openings that seemed like a fit for him. It took about nine months, but he eventually found a low-level job at Baptist Hospital in Pensacola, where he has been working since September, he said.
His advice to young veterans looking for work is to use their local CareerSource Florida centers.
"It's probably their best option," he said. "I'm a very satisfied customer."
Once in the door and talking to a potential employer, veterans need to focus on the added value of their military service.
"You have life experiences that they can't buy," he said. "Show them how they will actually make a profit or benefit from having you there."
A Win-Win
So who's hiring these vets, and why?
Syn-Tech FuelMaster is one.
The Tallahassee company designs fuel management software and hardware for government agencies and businesses that have large fleets of vehicles. It's the sole provider of fuel management for all branches of the military, according to the company.
Of the company's 180 employees, at least 37 are veterans, said Human Resources Director Lisa Starling.
Part of that is simple practicality. Government contractors are required to make a documented effort to hire qualified veterans. And as a company that offers telephone support for its products to the military on a daily basis, it helps to have employees staffing those phones who "speak the language" of the military, Starling said.
But the other part of veteran hiring is just that they make good employees, she said.
Overall, veterans have a strong work ethic. They also tend to have some kind of technical background or trade that they've learned in the military. And they are high performers, good at meeting deadlines and dealing with stress.
"Even under pressure, they can handle it because they've been in that environment," Starling said.
Another plus is that veterans tend to be long-term assets.
"From my experience, they've been promotable because they have a lot of good leadership training in the military," according to Starling, who said that just off the top of her head, she could think of at least 10 veterans who had moved into management positions within the company.
At Morris Allen Associates, a Tallahassee civil engineering and IT consulting firm, veterans make up most of the staff — five out of six of his permanent employees have served, according to Walter Davis, the founder and owner and an Air Force veteran of Vietnam.
Even when the company scales up for larger projects, Davis said he makes a point of hiring vets. They've already been trained and have the discipline employers are looking for — workers who don't need to be micromanaged, don't watch the clock and will do whatever has to be done to complete the job.
"They know how to take the mail through the jungle," Davis said. "They don't come any better."
Nelms, the executive director of CareerSource EscaRosa, echoes those sentiments. What she hears from employers, especially those looking to relocate to the Panhandle, is that vets are premium employees, she said.
In fact, she said that when site consultants are scouting new locations for their corporate clients, "they ask about (the veteran work force) every time."
The attraction, she said, is that military veterans often have a unique combination of specific technical training and hard-to-acquire "soft skills" such as excellent written and oral communication, solid decision making, and the ability to work well within a team.
"Employers love ex-military," she said. "They see them as such a huge benefit. They have a proven track record on . . . getting things done."
Other companies known in the Panhandle for hiring veterans include Waffle House, Lowe's home improvement store and Gulf Power.
On the Lowe's career site, vets can type in their military specialties and find corresponding civilian skills required for jobs in the stores. And at Gulf Power, which makes a point of attending more than 30 military job fairs a year, veterans make up 8 percent of the work force in the Panhandle region.
Some Challenges Remain
Unfortunately, there are still vets having difficulty finding employment.
Veterans who are approaching the end of their service are required to go through the military's Transition Assistance Program to learn about the post-military job market. But, Nelms said, it seems that not all are being properly educated about the resources that are available to help them.
In addition to the regional CareerSource Florida centers, there is the state veteran employment website, VA programs for homeless and disabled vets, veterans preference programs in state and federal hiring, and various career fair events arranged by public agencies as well as private groups such as the Wounded Warriors Project.
"I think it's very confusing to understand where to go for what," Nelms said.
Another stumbling block can be inaccurate perceptions of veterans, particularly at a time when many of them have come home from Iraq and Afghanistan with combat experience. Sensationalized reports about PTSD tends to create resistance in smaller private employers, said Debby Coxwell, work-force programs administrator with CareerSource Capital Region in Tallahassee.
But "not all veterans have severe PTSD," she said.
(According to a 2008 study by the RAND Corporation of nearly 2,000 Operation Enduring Freedom/Operation Iraqi Freedom vets, about 14 percent experienced some form of PTSD.)
If a vet is dealing with PTSD, that is addressed during the career-planning service at CareerSource Capital Region. The vet is steered to proper counseling and treatment for the trauma, according to Coxwell.
"We never want to put someone to work that is not job-ready," she said.
Perhaps the biggest challenges to getting veterans into jobs is what CareerSource Florida refers to as "significant barriers." These include homelessness, disabilities and previous incarceration.
About 10 percent of prison inmates were veterans in 2004, the last time the U.S. Department of Justice conducted a count.
Rick Machovoe, 52, joined the Marine Corps as an infantryman right out of high school.
He was introduced to drugs while serving and later developed an addiction to cocaine and crystal meth. Machovoe ended up serving time in prison for non-violent offenses. During his last incarceration, he got clean — and stayed that way.
He was released to a transitional facility last year and now lives in Pensacola. Machovoe began looking for a job in November.
He said he has experience operating a mailing insert machine, working in machine shops and doing carpentry, but despite completing nearly 200 applications, he hasn't gotten a single job offer. The problem, he said, is that many employers require job-seekers to apply online, and most of his applications get rejected as soon as the screener sees that he is a convicted felon.
"Nobody spends more time looking for a job than me," he said. "But by not having an opportunity to sell myself (in person), just going by what's on paper, I don't have a chance."
He said he's been working with counselors at CareerSource EscaRosa, and they have been helpful, including assisting with his résumé. But the few times he's actually made it into the hiring process with an employer, he is rejected as soon as his background check comes back, even though he was upfront about his criminal record, Machovoe said.
(What employers might not know: The Federal Bonding Program from the Department of Labor offers insurance against theft to companies that hire felons. It is a "guarantee of worker job honesty" for the first six months of the felon's employment.)
"I've dug such a hole . . . that now, when I'm trying to do the right thing, I can't get a break," he said. "I realize that I made the bed I'm lying in. I don't blame anybody for that."
Machovoe said he has no intention of giving up. He hopes his military experience might count for something with potential employers, since it demonstrates that he has at least some fundamental character, he said.
"It wasn't like I was a criminal from the get-go," he said. "A guy 17 years old joins the military, he must have some kind of honor and dignity to him. If someone joined the service, there's something special in him that not everyone has."