Local Businesswomen Praise Support Structure Offered By Women's United
The Women's Leadership Breakfast highlighted many of the leading ladies of Tallahassee.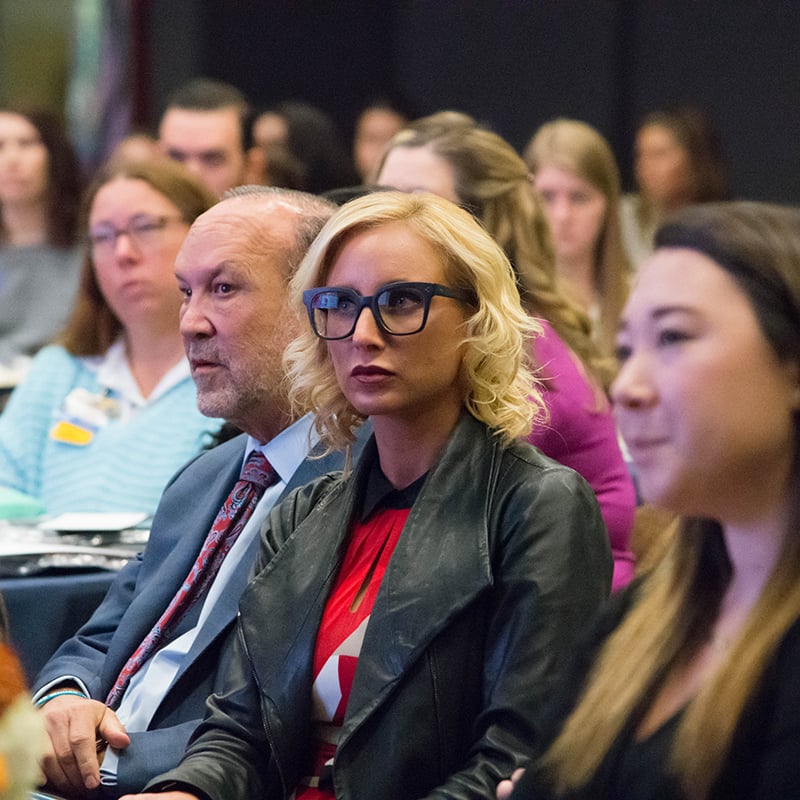 Advocacy is a key building block to the construction of a healthy and prosperous community.
This year's Women's Leadership Breakfast, an event spearheaded in conjunction with Women United and United Way of the Big Bend, put advocacy center stage and served as a showcase of women leading the charge in their communities through business and philanthropy.
Seven of these women — Sally Bradshaw, Michelle Ubben, Monesia Brown, Sen. Lauren Book, Susan Fiorito, Erika Hagan and Kelly Overstreet Johnson — were distinguished as legacy sponsors due to their time and devotion to community outreach. A few of them spoke about the initiatives that inspired them to become part of Women United, as well as the importance of being women and community leaders.
Sally Bradshaw, Owner and Operator, Midtown Reader "This women's leadership initiative is particularly important for women in business to have a support network. Women are so collaborative and they're such problem solvers, and I think bringing women together that are involved and engaged in their businesses and in the community makes a huge difference. Women provide a support structure, they provide mentorships in the schools, they mentor other women in business. I'm a huge fan of this initiative."
Michelle Ubben, Partner and President, Sachs Media Group "I have six children myself, and I know that, like every mom, I did everything I could to protect them, everything I could to give them their best chance in life, invested in their talents and their passions. It breaks my heart that we have so many children in our community who are growing up in poverty, who don't have access to quality child care, who don't even have a toothbrush, who aren't reading on grade level because nobody reads to them. And I feel like these children are all of our responsibility. Women United is about harnessing the philanthropic power of women to make a difference for that most vulnerable population, and together I know that we can be a community that's a model for the country and how our children thrive."
Monesia Brown, Director of Public Affairs & Government Relations, Walmart "I'm really inspired by Women United because I think, in a lot of workforce programs, we see people working really hard to try to develop young talent, and it's really exciting when we can develop that young talent for women. Here today, we have so many great women who are doing great things and bringing all walks of life, all industries together. It's just a nice way for us to learn from one another, be mentors to one another and really help each other grow."
Sen. Lauren Book, Founder and CEO at Lauren's Kids "What are those statistics? What do we have to do to keep our children safe? So that they don't have to experience the things that so many of us do? We have a responsibility not just to prevent those things, but also to let survivors know that it's ok; that you can thrive, that you can survive and that it's not an impossible journey."
Susan S. Fiorito, Founding Director, Jim Moran School of Entrepreneurship Susan S. Fiorito is the Founding Director of the Jim Moran School of Entrepreneurship.
Fiorito served as Faculty Senate President from 2015 until April 2017 and has taught at the university level since the early 1980's, receiving her doctorate from Oklahoma State University on the financial performance and marketing strategies of selected small apparel stores.
She has owned apparel and leather goods stores in Atlanta from the mid-1970s until 1980.
Susan and her husband Jack, who is a full professor in the College of Business at FSU, have been married since 1982. They have two children, a daughter-in-law and a very playful seven-year-old pound puppy.
Erika Hagan, Principal, HoyStarkHagan Architects Erika J. Hagan is an architect and principal at HoyStarkHagan Architects.
A New Jersey native, Hagan is a graduate of Florida A&M University, graduating summa cum laude in 2006, and has practiced architecture for the past 12 years.
Erika has served as team leader for the Architecture in Education program at DeSoto Trail Elementary School for the past three years, coordinating a six-week STEM based program to fifth-grade classes.
Erika excels in design and project management for a wide range of projects that include educational, retail and governmental.
Notable projects include the DeSoto Trail Elementary addition, Sealey Elementary School renovations and the current Rickards High School campus remodeling and renovations.
Kelly Overstreet Johnson, Managing Shareholder, Baker Donelson Johnson opened Baker Donelson's Tallahassee office and is its office-managing shareholder.
A Florida native and lifelong resident, she defends clients in a wide variety of cases in both state and federal court.
She also is a highly sought-after mediator who relates well to parties and successfully resolves most cases. Johnson uses her litigation skills and background as a sought-after mediator throughout Florida.
In cases where litigation becomes necessary, her goal is to promptly evaluate, discuss and strategize on the best approach to achieving the client's goal, which many times involves mediation as a way to resolve cases.
Johnson has handled litigation matters involving employment matters that run the gamut from discrimination claims and non-compete agreements to claims for deceptive and unfair trade practices.
She has also handled matters of probate litigation involving claims for breach of fiduciary duties, litigated matters of undue influence, removal of trustees and claims for breach of contract, litigated real estate disputes (e.g., partitions and specific performance) and overseen healthcare-related litigation matters.