Learn how to protect your business from false Internet attacks
Your company has been skewered online by a dissatisfied customer — now what do you do?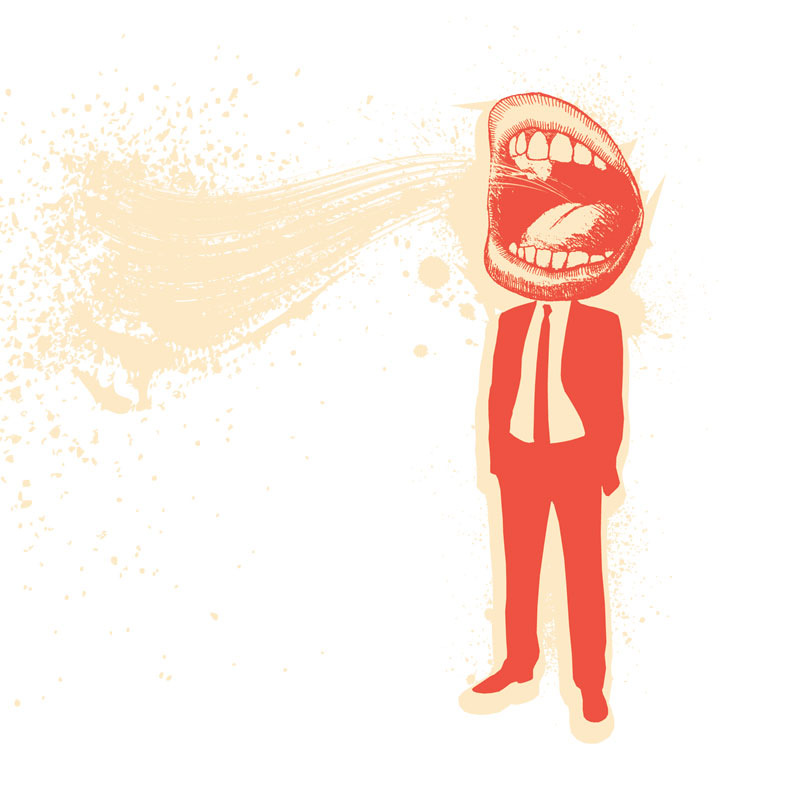 What would you do if someone came into your place of business and began shouting false accusations against you and your company to every customer within hearing?
Easy. When it's your business, you control the physical environment. You can quiet the person down, investigate the problem and, if necessary, make him leave. Most importantly, you can act immediately to reassure the customers about what they just witnessed.
The Internet, however, is a whole different kind of place.
Netizens usually describe it as the "Wild West," where the environment belongs to no one and very little of it is under control. There isn't just one voice shouting, there are millions. And when negative information goes out, it is seen by the whole world, not just a few customers.
The modern reality is, businesses live or die by the Internet. Consumers increasingly check online reviews before choosing everything from health care providers to a local restaurant, with as many as 70 percent relying on the Internet for "word-of-mouth" recommendations, according to some surveys.
A disgruntled party — whether a former partner, employee or customer — can wreak havoc on your company by posting unfavorable information across multiple online platforms, scaring off anyone considering doing business with you.
That's why managing your online reputation is a crucial aspect of your business. It takes constant effort and some Internet savvy, but it can be done.
And it needs to start before you even have a problem.
"It's that old line, the best defense is a good offense," said John Peloza, professor of marketing at Florida State University.
The Internet Matters
If you're like most people, when you want to make a purchase, the first thing you do is go to Google, which handles nearly three-quarters of online searches.
The results on the first page of Google search will get most of your attention, although you may go as deep as the third page if you're being particularly diligent. The customer reviews, forum comments and blog hits that turn up in those results will most certainly influence your purchasing decision.
Similarly, negative reviews can also impact the decision to buy an item or use a service.
How much so? Four out of five people surveyed said negative online reviews had made them change their minds about a purchase, according to the Cone Online Influence Trend Tracker report.
Peloza pointed to the United Airlines broken-guitar incident as one of the most famous examples in recent years of the effect negative information on the Internet can have on a company.
In 2009, a musician named Dave Carroll posted a video on YouTube chronicling how the company's baggage handlers broke his guitar during a trip and how the company subsequently failed to make it right with him. The video was viewed by millions of people, and The Times of London later reported that within four days of the song hitting the Internet, United stock fell 10 percent, a loss of about $180 million. While there were other factors involved, the video is believed to have played a significant part in the loss.
Now here's the kicker to all this consumer information online: The Internet is rife with fake reviews. For example, problems with bogus reviews of auto dealerships recently led Google to purge thousands of them, and allegations of fake negative reviews has hotel owners talking about suing travel review site Trip Advisor.
A best-selling crime novelist in the UK was even caught posting fake bad reviews of his competitors' books on Amazon.com.
The problem has become so pervasive, researchers at Cornell University and other schools are trying to develop programs to detect phony online reviews, because studies suggest that average Internet users can spot the fakes only about half the time.
What that means for your business is that potential customers — or business partners or even employees — can be influenced by negative information about your company, even if much of it is false.
Most of the time, the negative information, honest or not, is fairly innocuous.
It generally consists of reports of bad experiences, such as a person in Leon County complaining that a construction-related business failed to return phone calls, a customer in Bay County reporting a dirty retail store and a diner in Escambia County detailing apathetic service at a restaurant.
But it can also get downright vicious and defamatory.
For example, in one recent case, a person attempted to shut down a business by launching an Internet campaign accusing the owner of being a drug dealer and a pedophile, according to Dr. Chris Anderson, co-founder of Cyber Investigations Services in Niceville. The company helps businesses track down and stop people behind online reputation attacks.
"I get the horrified calls every day" from business owners who are losing customers because of nasty information about their companies online, Anderson said. "This is a world-wide problem."
Trouble Spots in the 'Wild West'
Word-of-mouth consumer information spreads across the Internet in two basic ways.
One is social media on sites such as Twitter, Facebook and Pinterest, which are all about sharing information quickly across broad networks of inter-connected friends, co-workers and family members.
Social media users tend to share experiences — what a certain movie was like, how well a new electronic device performed, how they were treated by a local store. These platforms tend to be less anonymous because of the social aspect, but information spreads exponentially as it is picked up and passed on.
The other is through content sites. Those consist of:
» Review sites — On these sites anonymous users can give detailed opinions on a particular product. Examples include Epinions, Yelp and the review sections of Amazon.com products.
» Blogs or news sites — These are sites with specific categories (cars, Apple products, etc.) that allow anonymous users to post comments below the articles. This also includes sites which write their own reviews and allow readers to comment. Examples include everything from Engadget and Red Tape to personal blogs to your local newspaper.
» Forums or message boards — These sites consist primarily of discussions between users about a particular topic. Examples include Mac Rumors, Craigslist forums and, arguably, report sites such as Rip-off Report.
According to Anderson, customers who leave bad reviews don't go over the line, but usually just relate their experiences, and businesses can live with that. But the fake reviews and outright attacks typically are intent on harming the business and most often come from exes — ex-partners, ex-employees and ex-romantic partners, he said.
"A lot of this stuff happens because of the anonymous nature of the Web," Anderson said.
Defending Your Reputation Against Attack
So, that's the threat. Now, what can you do to protect against it?
"Good reputation management is basically good marketing," said John Carlson, head of business development and marketing for Sarasota-based Glide Interactive, which offers consulting in reputation defense.
Remember those Google search results mentioned earlier? The first page of results is crucial, and your business has to own that real estate.
That page needs to show your website, blog, Twitter feed, Facebook page, LinkedIn profile, listings in reputable industry directories and any other relevant content you can think of.
"You want the best and most accurate information about your company to come up," Carlson said.
As Anderson says, if all you have up is a company website, it leaves plenty of room for damaging attacks.
One of the ways many businesses try to claim Google search results space is to fill those pages with fake positive reviews. The upside to doing that is that it leaves the impression that your business has lots of satisfied customers — but the downside is that it can be disastrous if you're caught.
That's why Carlson strongly cautions against posting fake reviews and warns against using reputation management consultants who offer those services.
"It's not good for the Web, either, when people do that," he said.
As a business, you also need to proactively engage customers online through social media and through a company blog. If you are already having conversations with customers, they are more likely to include you in the discussion when something negative happens, Peloza said.
"Building the relationship ahead of time somewhat inoculates against the reputation damage," he said, calling it the single most important thing a business can do.
It's also crucial that your business monitor social media and the Web for mentions of your company, including searching Google for the company name and the owner's name at least once a quarter.
If someone does post negative information online, the response depends on what kind of information it is. A customer relating a bad experience, even if you suspect it is fake, requires that you immediately reach out to the customer for more information and then try to fix the situation.
"You really want to get to that person as soon as possible," Carlson said. "It's really quite simple. Customer service … is key."
Done right, you may be able to convert that unhappy customer into a return customer, and to show those watching online that you care and are responsive. And, if the initial posting was fake, that likely will be exposed when the "customer" doesn't respond to your request for specifics.
In the case of a deliberate attack — usually involving many negative postings coming all at one time and consisting of particularly vicious or personal accusations — it might be time to consult someone like Anderson.
Services like his work to identify the anonymous poster, then contact that person to demand the attacks stop. Usually, all it takes is a threat to expose the person's true identity, he said, although occasionally cases go to litigation.
The cost of an investigation averages about $2,500 to $3,500, he said, while litigation runs about $10,000 to $15,000.
"That's a drop in the bucket compared to the business you may lose," Anderson said.
---
Consider this from the Local Consumer Review Survey by Internet consultants BrightLocal:
70% of shoppers look online to find a local business
67% read online reviews of local businesses
69% percent trust those reviews
49% say they are more likely to shop at a local business that had positive online reviews (other surveys have put this number at higher than 75 percent).