10 Do's and Don'ts for Hiring the Right Employees for your Company
Finding the right fit for your company isn't always easy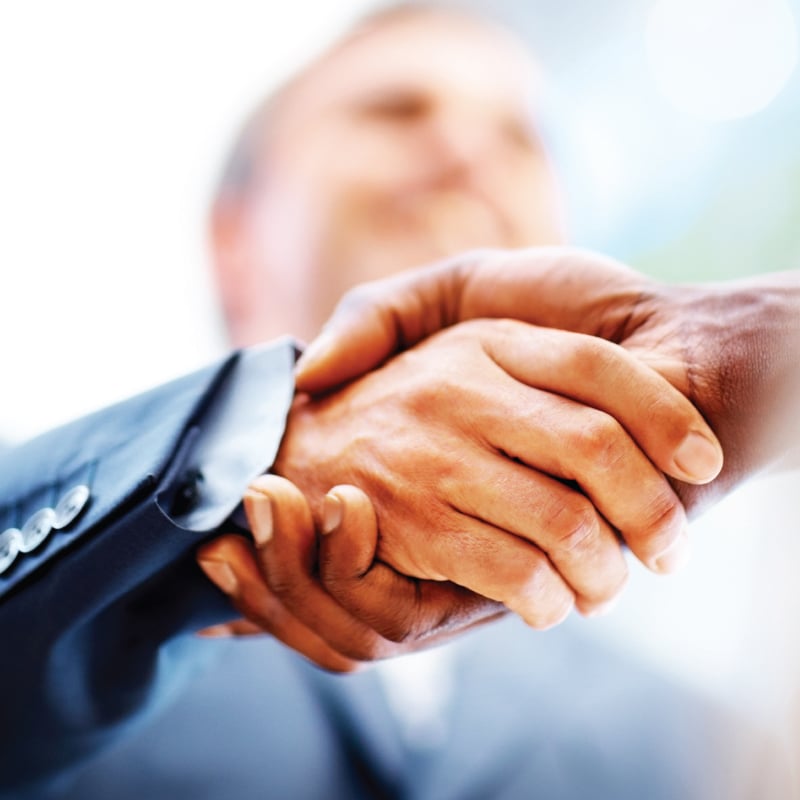 Most employers know it's critical to have the right team members working at their company. As the saying goes, "You're only as good as your worst employee." Therefore, an effective hiring process is necessary for success. And whether you're a business owner, a company manager or rank-and-file team member, everyone is ultimately affected by a new hire. So what should an employer do if, for one reason or another, they need to find that right person for a job … in a hurry?
Three Reasons Why You Might Need to Hire in a Hurry
1. Your business just scored a huge contract. Great! But in doing so you've taken on more responsibility than your staffing can currently handle. It's time to hire qualified help.
2. Your best employee walks into your office and announces she's moving on — at the worst possible time. How are you going to replace her?
3. You had to let someone go because it just wasn't working out. How can you make sure that situation doesn't happen again?
The truth is, these situations happen all the time. Fortunately, these days it's easier than ever for employers and employees to find each other. In fact, thanks to social networking websites, corporate recruiters and global headhunting services, the real challenge may be narrowing down the list of potential candidates for a single job.
Keep in mind though that these hiring services are not all the same. Ensuring success starts with choosing the right online vehicle, and that decision will depend on how much time and money a firm can afford, as well as the level of expertise the job opening requires. Most of all, while these websites make finding applicants a cinch, it's finding the right fit for your company that should be the ultimate goal.
Susan Sturza, corporate recruiter for Tallahassee-headquartered Mainline Information Systems, says that in recent years Mainline has moved away from using traditional job boards, such as careerbuilder.com and monster.com, and now uses LinkedIn.com almost exclusively. The reason? It's less time intensive than combing through hundreds of resumes from sites like Craigslist.
"By purchasing the ability to use the recruiting module on LinkedIn, any organization is able to reach out to any person who's accepting emails and solicit interest for an open position within the company," says Sturza. In other words, she's flipping the traditional approach of posting an ad and waiting for responses on its head. Because LinkedIn is essentially an interactive resume posting website, Struza can proactively initiate an exchange with a candidate she's already interested in.
One shortcoming to this approach, however, is that an employer only has the ability to send a candidate an inquiry; there's no guarantee the candidate will respond in a timely manner or at all. And while LinkedIn has facilitated positive results for many of Mainline's recent hiring needs, Sturza says that she would instead rely on Mainline's own network of contacts when looking to fill an executive-level or highly specialized position.
It's easy to see why. With more than 600 employees, a multi-state presence and clients such as IBM, Hewlett-Packard and RedHat, Mainline can afford to lean on its vast network of human capital. But that approach doesn't necessarily work as well for smaller information technology companies such as Pensacola's Digital Boardwalk.
"When we're under the gun like we are right now," says Tim Shoop, president and CEO of Digital Boardwalk Inc., "we utilize local and regional technical recruiting firms. They screen and do all the recruiting, perform background checks and usually produce results within a couple of days."
One such firm is called TEKsystems — a flagship company of the international IT staffing behemoth Allegis Group (reported $8.2 billion in annual revenue). With proven track records, large placement firms can provide ideal solutions for firms seeking qualified employees in a hurry.
Such services can also be expensive, however; they typically charge the hiring company a sizable commission — and they can even command a percentage of the new hire's wage.
So what does Shoop do when he isn't in a hurry? Simple: Craigslist. "It's been successful and inexpensive for us. That's really important for a small business."
David Vincent of JRA Architects has had a much different Craigslist experience. "In the last three to five years, with the economy being the way it's been, I've found that putting an ad in the newspaper or going online to post an opening is overwhelming."
Vincent was receiving 50-60 resume responses per job posting, with some applicants responding from as far away as New York City and Detroit. Don't get him wrong, Vincent admits that such interest isn't "necessarily bad, but it's too much."
Vincent has been in charge of hiring and firing for the Tallahassee and Panama City Beach architectural firm over the last 15 years. These days, rather than use Craigslist, the senior vice president recommends relying on trusted contacts.
"The best way of hiring is to call up contacts within the trades, in my case other contractors or engineers, and ask them if they know anybody that's really good that's been let go or is out of work," says Vincent. "The way the economy's been, there's a lot of good people out of work."
Which is why many employers would do well to take note of applicants willing to go the extra mile to get noticed. Just as appropriate skills and experience are necessary criteria for job placement, candidates exhibiting intangibles such as determination and resourcefulness can prove to be very effective hires.
For example, at the height of Florida's double-digit unemployment morass in 2009, Sean Reilly was a Craigslist-er looking for work. He was doing contract work for Chicago's public school system and desperately wanted to move to Florida to watch his granddaughter grow up. Trouble was he couldn't get a job.
After sending out dozens upon dozens of resumes, he received only one reply. It was from Technology Services Group, a North Florida tech firm. Reilly quickly responded but didn't hear back. He then decided that his only option was to aggressively pursue the lead. In fact, he was so bold that he recalls initially being received as a potential red-flag.
But, as luck would have it, a skilled TSG employee ended up leaving the company on short notice, and Reilly was by then firmly planted in the firm's hiring pipeline. Fast-forward three years, and today Reilly is a senior network engineer for TSG and has an ownership stake in the company to boot — making him part employee and part employer.
What about industries such as tourism and hospitality, where two-dimensional websites pale in comparison to the classic face-to-face interview?
Kristina MacKenzie, corporate director of human resources for Hilton Sandestin Beach Golf Resort and Spa, says not to worry. Headhunting sites like Monster.com and local advertising services can both be effective. The key, she says, really depends on what position an employer is trying to fill — and she would know: Hilton Sandestin employs a staff of 450, plus many more during peak seasons, in an industry where employees are constantly in direct contact with customers.
"I would definitely say that when someone walks through the door, do not be limited by what the candidate says. Or, by what you think, as the employer, you need," says MacKenzie. "Instead, really talk to them. Get to know them and figure out the best placement."
Just as there are multiple tools for hiring the right employee, there are just as many challenges to finding the right fit for your company. Knowing your circumstances will determine the best approach. And knowing you hired the right person for the job will engender the confidence to take on even bigger challenges.
DO'S
> Always have several candidates in your pipeline; even if you don't have a current need, you will someday.
> Get to know a candidate's personality. Websites can only get you so far.
> When in doubt, ask trusted associates in your industry. They know who's good and who isn't.
> Include a "career" tab or link on your website. Serious candidates will often come to you.
> If you have time, Craigslist can be an inexpensive solution. If not, a corporate recruiter can usually deliver.
DON'TS
> Don't spend money posting your job opening if you don't need to. There's a lot of good people looking for work.
> Never hire just to fill a seat.
> Don't limit candidates to your immediate need or to what they think they might want. Instead, listen to them and figure out how best to place them.
> Try not to eliminate a candidate that's going the extra mile, even if their approach seems a little unorthodox.
> Don't waste your own time looking for a needle in a haystack, especially if you can afford to have a professional handle a more challenging search for you.
Will Your New Hire Be a Good Team Player?
Here are interview tips to make sure the answer is "Yes," from Bruce Piasecki, author of Doing More with Teams: The New Way to Winning.
Conduct interviews in a team of four or five leaders. This will replicate the dynamics of the team setting the new employee will be working in. Good team players tend to do well in settings of four or five people asking an avalanche of questions.
Look for an intrinsic ability to "bond" with interview team members. Even more important than dress, training or résumé, is the candidate's ability to "bond" instantly to at least three to five members in the interview team.
Look for a comfort level with the rapid-fire give-and-take of the interview team. People who work well in teams don't get ruffled. They answer your pointed questions with calm and with precision, without being terse.
They demonstrate a desire to work with you for a long time.

As a player in the global economy, your quest is to generate revenue through respect, relationships and long service. You are always looking for a longer term player, someone who is coachable in a matter of seasons, not just individual project events. Fierce individualists tend to make their mark, then move on.

Good team players look for feedback. In fact, they long for it. … they want to get a feel for the path of improvement available to them.
Some questions you can ask in your next interview with a potential employee:
What was your best team experience?
Can you tell us about some of your biggest wins? Your biggest losses?
In the best of all possible worlds, do you want to work for us for a year, three years or five years?
Do you seek one mentor or two in our group? People who want to work with only the CEO or the founder are typically not great team players. (Take note of that!)
How coachable are you?
Bruce Piasecki is president and founder of AHC Group Inc., a management consulting firm specializing in energy, materials and environmental corporate matters, whose clients include Suncor Energy, Hess, FMC, the Warren Buffett firm Shaw Industries, Toyota and other global companies in his Corporate Affiliates training workshops. Since 1981, he has advised companies about the critical areas of corporate governance, energy, environmental strategy, product innovation and sustainability strategy with his teams of senior associates. See brucepiasecki.com and ahcgroup.com for more details.
How important is it to make a good hire? If you make a mistake, it can cost you money.
According to a 2012 survey by Careerbuilder.com of nearly 2,500 hiring managers and resource professionals:

>

41 percent of companies made a bad hire in the last year that cost them at least $25,000. (24 percent said a bad hire cost them more than $50,000.)

>

69 percent reported their company was adversely affected by a bad hire.

>

The most common reason for making a bad hire? 43 percent said they needed to fill the job quickly.