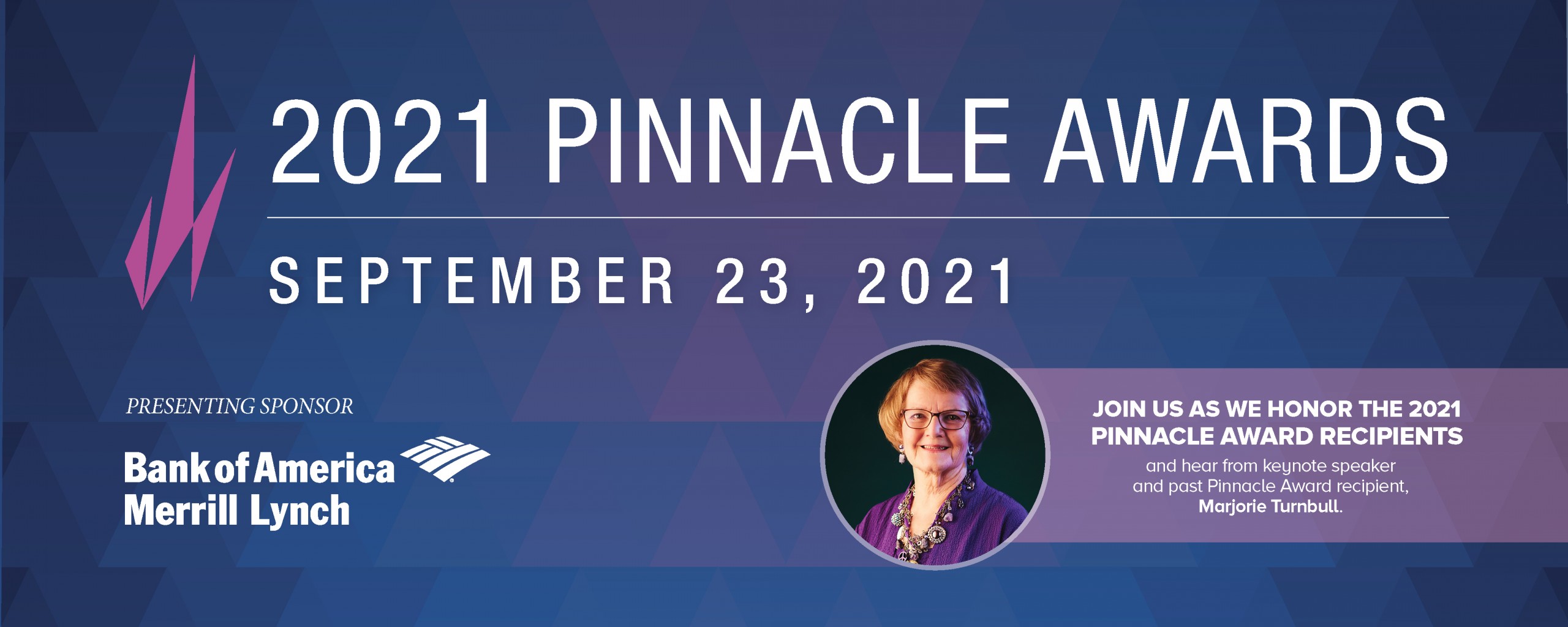 The Pinnacle Awards spotlight leading women in business who hold themselves to high standards and contribute to the betterment of the community.
A total of twelve outstanding women from an 18-county region of Northwest Florida are selected from nominations and honored at the annual Pinnacle Awards, presented by 850 – The Business Magazine of Northwest Florida. Below are this years recipients:
Beth Corum – Capital City Bank Group

Julie Montanaro – WCTV, Tallahassee, FL

Kathleen Hudon – Pensacola State College

Patrice Floyd – Javacya Arts Conservatory

Rachael Gillette – Studer Community Institute

Susan Payne Turner – Prime Meridian Bank-Tallahassee/Crawfordville/Lakeland

Pam Sutton – Stone & Sutton, P.A.

Jillian Weise – Florida State University

Susan Fiorito – Florida State University

Dr. Lisa R. Williamson Plano – Fort Walton Beach Medical Center

Madison Zabala – TC Federal Bank/Tallahassee Picnic

Turnbull Award

Susan Dunlap – United Way of the Big Bend

Posthumous Award
The Turnbull Award was introduced for the first time at the 2020 ceremony to recognize the lifetime achievements of Marjorie Turnbull, a 2020 Pinnacle recipient. The Turnbull Award recognizes an "up and coming" young woman who is more than on her way to encompassing what it means to be a Pinnacle recipient.